The whole point of having a business website is to earn traffic, right? Potential customers see your site, are impressed with your offering, and BAM! Profit.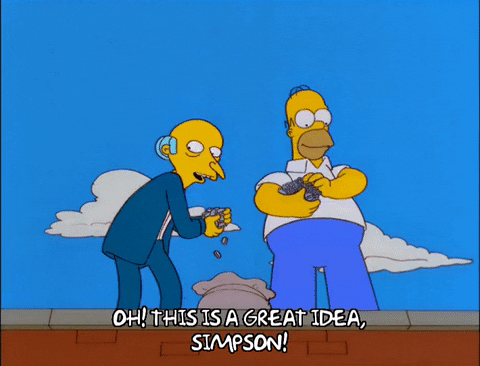 Okay, we all know it's not that simple. There are a gazillion factors at play between someone landing on your site and them actually buying something or becoming a lead – especially in the B2B world. But there's absolutely no way profit can happen without website traffic. And the best kind of traffic, in my humble opinion, is organic search traffic.
It doesn't require an advertising budget or understanding of PPC campaigns
It doesn't suffer every time social platforms change their algorithms
It's free (assuming you're doing business blogging, which you should be!)
The problem is that earning organic traffic comes with a host of challenges to do with your business type, industry, internal resources for SEO activities, and how Google feels that day.
And that's what we're here to talk about! How to increase organic search traffic against the odds. I'll share tips that work for any business website, whether you've got a new site, an existing site that's underperforming, or you just want to see steady growth.
Feel free to use the table of contents to skip right to the traffic-boosting tips!
What is Organic Search Traffic?
Organic search traffic refers to website visits that you earn by your content naturally appearing in the search results, and a person clicking to your website.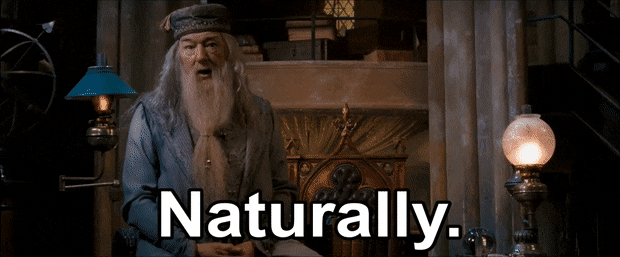 I say 'naturally', but the reason you'd appear high enough to earn clicks (and thus, organic traffic) is through the wizardry of SEO and content – we'll get to that.
These are examples of search results that would create organic search traffic:
A service page found in the URL results
A blog post found in the URL results
A product or category page found in the URL results
A recipe found in the rich recipe results
The 'website' link in your business listing next to regular search results
A link to your site found in Google's 'people also ask' box
A link to your site found under video or image search results
Google or Bing Ads with links to your site don't count as organic search traffic. While they technically appear in the search results, they're not organic because you paid for your content to be shown.
Why is Organic Traffic Important?
Here are six reasons organic search traffic is important for your business.
It's free (or at least cheap). You may have to pay someone's hourly wage to create content and optimize it, but it's still cheaper than running ads for most industries.
It attracts new customers. As long as you're targeting the right search intent and topics your audience cares about, you'll bring in website visitors who are hungry for what you offer.
It's accessible to small businesses. You don't need massive marketing expertise or a big budget to create great content that people enjoy.
It builds your reputation. The more times people see your name in the search results, the more likely they are to see you as trustworthy and to choose your business.
It gives you audience insights. You can use data from the words people search to reach your site, and how they engage with your content, to make business decisions.
It increases conversion opportunities. Each person who clicks to your site from the search results is an opportunity to gain a lead, spark interest in future content, and drive sales.
How Can I See My Organic Search Traffic?
Unless your site is brand-spanking-new, you're already getting at least a bit of organic search traffic to your website. You can see it in all its glory by using Google Analytics.
In Universal Analytics you'll find it under All Traffic > Channels, or under All Traffic > Source/Medium.
In Google Analytics 4, you'll find it under Reports > Acquisition > Traffic Acquisition.
The majority of your organic visits will come from Google. You might also see traffic from Bing, Yahoo, DuckDuckGo, Ecosia, and other alternative search engines that your audience prefers (or is required to use at work). If your audience is global, you might also see traffic from search engines like Yandex, Baidu, Sogou, and Naver.
Once you find your organic search traffic report, you can start exploring what pages those visitors land on, how they engage with your site, and what conversions they complete.
This is a HUGE help in refining your digital strategy. If your organic traffic is highly engaged and likely to convert, you can probably be a little more aggressive in nudging them down the sales funnel. If organic traffic is more likely to read a post and bounce, you can focus on improving your conversion optimization strategy.
If you really love data and want more of it, you can also see organic website traffic in Google Search Console, under Performance > Search Results.
You'll quickly note that the number of search clicks reported in Google Search Console isn't the same as your number of organic search website sessions in Google Analytics. This is because:

It's only reporting on Google search traffic, not all search engines
Google Analytics and Search Console aggregate data differently
Google Analytics assigns all subsequent website visits from one user who first found you through organic search to that same traffic source, while Google Search Console only tracks the individual clicks that happened in search results.
Here's a great explanation from Bounteous: "If a user visited our site 5 times – the first time through Google, and the last 4 visits via bookmark or typing in the URL in the web browser bar… GA attributes all 5 sessions to Google; however, Google Search Console will only report 1 click."
I know, it's a lot to take in! But you can do this. Now, let's get to the goods.
How do you increase organic traffic for other search engines? Read more in Alternative Search Engine SEO: Bing, Yahoo, and DuckDuckGo!
10

SEO Strategies to Increase Organic Traffic
As you explore these and other SEO tactics, remember that the priority should always be to put your audience first. Creating awesome content and maintaining a great user experience will get you far. Going overboard on keywords or buying links, on the other hand, won't help your website grow – and can result in your site getting de-indexed, which takes a long time to fix if Google ever lets you back into the game!
1. Keywords and search intent
Keyword strategy has changed a lot in the last five years. Although having a target phrase or keywords is still important for your pages and posts, where you put them and how search engines use them is different.
Repeating the exact phrasing multiple times, aka 'keyword stuffing', is no longer the way to capture searches – and if your content does that, it will quickly plummet in rankings. Google and other search engines now assess search intent, and can understand synonyms and casual conversation (voice searches) just as well as fixed phrasing that exactly matches a search.
Think about who you want to capture, and what they're trying to accomplish. Use combinations of specific keywords and phrasing that your audience would use in that search. For the actual keywords, the best places to use them are:
In the URL

In the page or post title

In headings (especially H1 and H2 styling, which indicates key content)

In the first paragraph of your copy

In your

meta description

In the ALT text of any images on the page
2. Quality, consistency, and E-A-T
Search engines like fresh content, and top-notch quality. Google's 'helpful content update' in September 2022 was entirely focused on rewarding sites with high-quality content that truly helps the audience. It's also true that sites regularly publishing great content are likely to outrank stagnant sites that rarely or never publish new content.
You don't have to update your pages every day (and that would drive your customers nuts!). It's a good habit to review your site's content once a year and make edits for new SEO practices. But the best way to keep your site fresh and increase search traffic is to have a company blog or case studies area. Publishing one helpful, optimized article each month can drive great results.
While you're at it, you'll want to showcase your E-A-T: expertise, authority, and trustworthiness. There are lots of ways to do this, including citing sources from trustworthy sites, clearly displaying author credentials or bios, earning links from trustworthy sites, keeping content up-to-date for factual accuracy, and including complete contact details, terms of service, and policy pages.
3. User experience
Google is the superpower for searches because it delivers highly relevant results at warp speed. That's why Google places so much weight on high quality websites – it wants people to be satisfied.
What contributes to a great user experience? Fast, secure websites with pages that load without errors, have great grammar, are easy to read (incorporating page layout and styling to break up copy), and deliver relevant content that answers the query. You can learn everything you need to know about how people engage with your website from Google Analytics dashboards, and we also like heatmap tools like Hotjar.
Learn more in UX Design 101: What Makes a Great Website?
4. Security and technical SEO
Another factor that search engines consider important is your site's security. Google doesn't want to send people to a website that will compromise their data. That's why most browsers give visitors a warning if the site they're about to visit is unsafe (has an HTTP protocol, vs. HTTPS which is secure). Sites with multiple broken pages (404 errors), redirect chains and loops, and problems within the site code are also not going to rank well.
We recommend dedicated hosting on a secure cloud server, regular website maintenance, and SEO audits to stay on top of your site's technical health.
5. Mobile friendliness
If your site isn't mobile friendly by now, search engines are definitely not taking you seriously. Your site needs to render well on any device, with easily readable text and buttons that can be clicked or tapped with minimal effort.
The good news is that fast, mobile-friendly websites are more affordable now than ever. All Anvil websites are designed (and tested) for cross-device usability.
6. Link structure
Links play a big role in how search engines assess your E-A-T. If you want to increase search traffic, understanding and improving your link structure is one of the best ways to do it. There are three kinds of links to analyze.
The most valuable of all are backlinks – those from other websites pointing to yours. Getting your pages or posts featured on high-quality websites borrows their SEO 'juice' because the link tells Google that they trust you and think you're awesome.
Internal links are important to help your site be crawled. 'Orphaned pages' are those with no links from any other page on your site pointing to them, and this can tell a crawler that they're an accident or not important. That's why it's good practice to link to related content within your own site.
Outbound links help search engines understand what your content is about through the linked text and the destination URL. The added benefit is that the other business can see your website as a referral source in their Google Analytics, and might thank you by sharing your article on social media or reaching out for a collaboration.
7. Image optimization
Your copy isn't the only part of the page that gets crawled by those search engine bots. Image optimization is often overlooked, which makes it a great way to give your site a competitive edge. All it takes are correctly sized files (for fast page loads) and optimized attributes.
Make sure to rename your images from their default file name, including the focus keywords of that page if possible. Add ALT text to each image that also includes the keywords if they make sense with the picture. ALT text is what screen readers use to describe a photo to someone with vision impairment, so adding copy here will improve the user experience for those people. Don't forget to optimize the titles and descriptions of videos and audio tracks, too!
We suggest implementing a CDN service (such as Cloudflare) to speed things up by hosting the images off your site. Most CDN services optimize your images to low file sizes, with much faster delivery.
8. NAP and local SEO
Local SEO is its own game. You're competing to rank in those 'near me' searches, and to get into the local pack – the three businesses that appear on the map and will get the most clicks. If you're a brick-and-mortar business and you want to increase search traffic, you need solid local SEO.
Claim business listings like Google My Business, Yelp, TripAdvisor

Ensure your NAP (name, address, phone number) is 100% accurate in all online listings – your website footer, contact page, Google Business, social profiles

Add more citations by getting your business listed in local directories and apps, such as Bing and Apple Maps and the Better Business Bureau

Reviews! Reviews play a huge part in local ranking, so encourage reviews in person and by sending out links to your Google, Yelp, and Facebook pages
9. Social signals
Social signals are the information search engines gather from your social media presence. Your number of likes and followers won't impact your ranking on their own, don't worry. But having an active social presence, community engagement, and accurate business details in your social profiles are things some search engines do understand.
Other ways social media can improve your position is through lots of people sharing your content and helping it earn backlinks, and by the words you use in your bios and posts. Google will show relevant LinkedIn company pages and tweets in search results.
10. Meta descriptions
Meta descriptions are another quick-and-easy way to increase organic traffic which too many businesses ignore. A meta description is the copy that appears in search results under your page or post title.
Although meta descriptions aren't major ranking factors themselves, this copy is crucial to your click-through rate. Think of the title as the hook, and the meta description is your one chance to change a scroll into a click. You want enticing copy that distinguishes your content from the rest, and really sells someone on why you're the best search result.
---
These are our top picks to increase search traffic, but SEO is a challenging game that keeps you on your toes. What works today might not be a ranking factor tomorrow, so it's important to keep an eye on industry trends. There are lots of free digital marketing courses that can help you feel confident in analyzing your site's SEO health.