Times change. Businesses grow. In order to function as your best sales and marketing asset, your website needs to adapt and expand. But how do you know if you need a website refresh, or a complete website redesign?
Website Redesign vs. Refresh
5 Reasons for a Website Refresh
A website refresh is like trying a new hairstyle, or changing up the colour scheme and linens in a room of your home. It's usually simple, quick, and not particularly resource-heavy to execute.
A website refresh might be triggered by smaller changes in your company, customer needs, or technology. It means your site is functioning just fine, other than this small change needed. 
1. New Company Logo
If your company has updated its logo, you'll definitely want to apply that site-wide with a refresh to any pages and menus that contain your logo. But unless the update also includes a pivot in brand messaging or changes to your brand colour and style, there's no need for a redesign.
2. Outdated or Updated Content
If you have a WordPress website, it's super easy to add a new team member, service, product, or blog post using templates. This is especially true of you have a custom WordPress site with page templates built to reflect your branding and unique content needs.
Shopify sites are also easy to update, which is important when it comes to accurately displaying inventory. As long as the website you have is easily edited, adding one or two new pieces of content is a refresh.
From promotional content to celebrations, events, and milestones, there are also lots of types of content with a short shelf life. This kind of refresh might look like editing copy across the site that refers to how long you've been in business, removing a banner announcing a launch or sale, or swapping out an upcoming event featured on your homepage.
4. Edit Menus or Purchased Themes
WordPress sites make it easy to tweak your menus to address new (or removed) content. Site structure is important to both the user experience and SEO, so you want to make sure all of your pages are easily found and explored! But at the same time, keep those menus clear and uncluttered.
If you pay for a theme site, it's also straightforward to choose a new theme and instantly have it applied to every page element site-wide. As long as you like all of the elements that come with a theme, from colours to typography and page layouts, you're set.
5. SEO Updates
Google releases fairly major broad core algorithm updates several times a year. A complete website redesign in response to each change would be crazy! But you do want to adapt your website to current SEO standards, so that you rank well and earn traffic. We recommend periodic website refreshes for SEO.
This kind of refresh is often in response to flatlining or slowly declining search performance, or a technical SEO audit that reveals easy fixes with updates to the copy, images, or code on specific pages.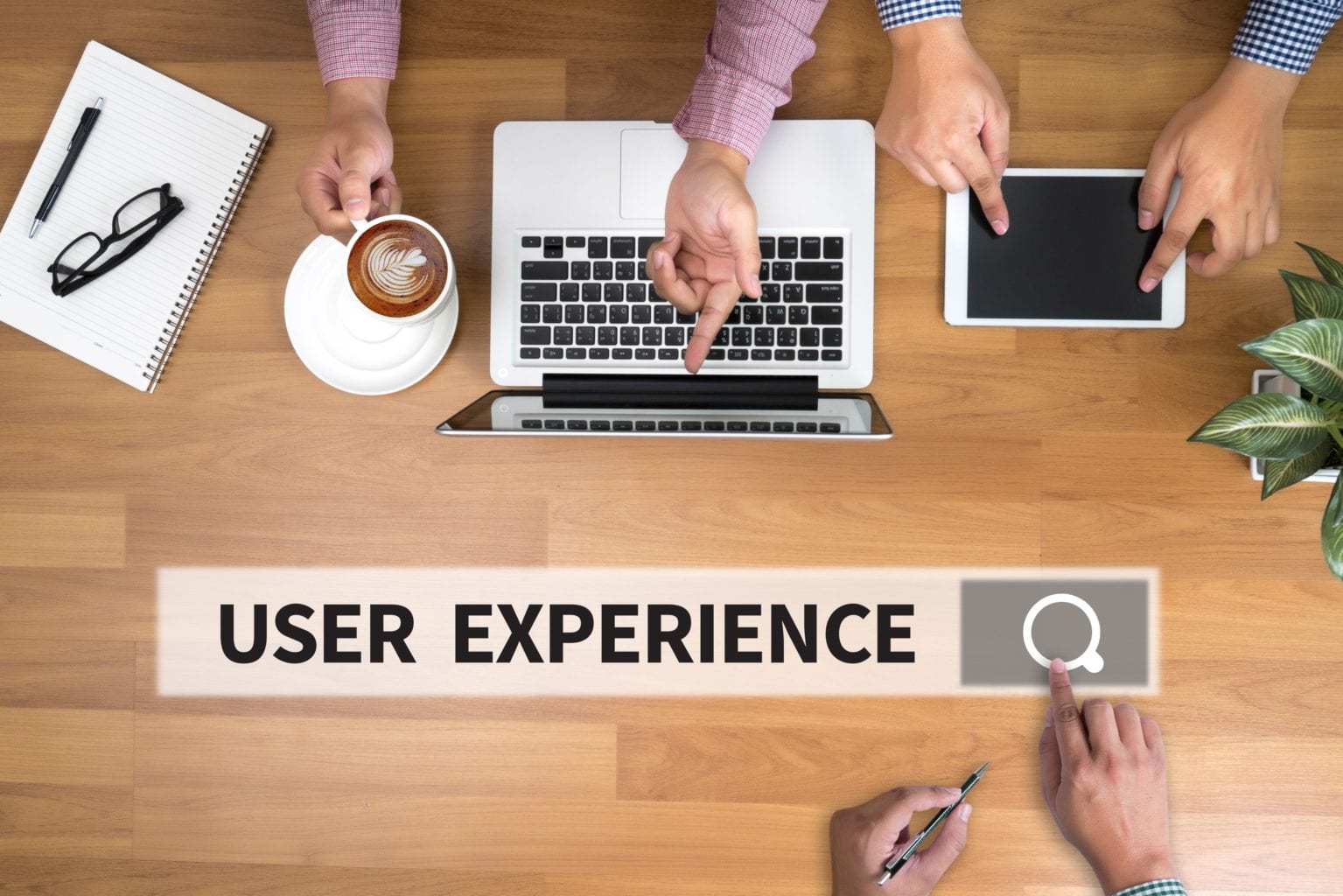 5 Reasons for a Website Redesign
A website redesign project is quite different from a refresh.
Much like designing a brand new website from scratch, a redesign replaces your old website with a new one on the same domain. The key difference is that you have a big starting point for your team and an agency to work with – you have all of your existing content to review, and decide what stays and what goes.
A successful website redesign starts with research audits, is built on SEO, and flows through the complete website redesign process from information architecture and UX prototyping through design approvals, content collection, site build, QA testing, and more.  
1. Stagnant Website
One of the most common reasons Forge and Smith is approached for website redesigns is that a site has been stagnant for several years. This might be because the site lacks a user-friendly CMS, and the code makes it too hard for your team to update without hiring a developer, so the content doesn't reflect your current people, purpose, or offering. 
If your website looks outdated, doesn't showcase your full product or service catalogue, or is otherwise not up to par with your professional reputation, it's time for a redesign! 
2. Full Rebrand
Whether it's a merger, acquisition, or a thorough update to your company's storytelling and vision, a rebrand is best served by a complete website redesign.
Rebrands usually address logo, colours, typeface, layouts, and content needs (including different pages, different content blocks, or just deepening content). This is a great opportunity to make sure all of your content matches your brand strategy, and to add fresh images and video. With so many elements changing, it's worth doing a redesign. 
3. Poor Performance and UX
Your website might have the right branding and products, but if the experience is slow or confusing, you'll cost your company potential customers. 
Google favours websites with fast-loading pages, strong information architecture, and a great user experience on all devices. That means you want a responsive web design, clean code, and strategic user experience (UX) design. It's usually too hard to retroactively apply all of that to older content and code, so a full website redesign is your best bet.
4. New Technology
If you're adding new technology, such as a Shopify store integrated with your WordPress site, you can do this without a redesign. But a big move like that often indicates other changes to your business that are best served by revisiting all of your content and storytelling through a redesign.
5. SEO & Accessibility Updates
Remember how we said basic SEO updates could be a refresh? Too many of them in an audit can also indicate that you need a redesign.
If your site has multiple technical SEO issues with the code, or with mobile usability, this is best addressed with a website redesign. That's because a newly crafted site should have clean code that's built to address SEO standards, while editing all of your clunky old code in attempt to get it up to par might be too big an ask for any developer.
We test all of our redesigned sites on multiple devices, and check Google Search Console after launch to ensure that they look great and perform well on desktop, mobile, and tablet.  The same is true of accessibility – it can be much harder to address site-wide accessibility issues on an old site than to have a new one built upon those standards.
Getting ready for a redesign? Here's a handy website redesign content strategy checklist!
A full redesign sounds like a heavy undertaking, and it is. But your business will benefit in so many ways, from improved traffic and conversions to happier customers all around. 
If you get the sense that massive website redesign projects could be avoidable, you're right! If you take care of your website, regularly updating your content and optimizations and being cautious about speed and security, it will be much longer before you need a redesign. 
If you're continuously monitoring and analyzing your data, you can make smaller, more frequent, changes and see significantly stronger performance as a result.