Hello there! We have a newer post about social media likes, traffic, and brand awareness. Head over to Everything You Need to Know About Social Media SEO!
Your mom was right: likes don't matter. The same is true about social media, and it's time to ditch those vanity metrics!
Once upon a time, having the right people like your outfit or hairstyle felt like the most important thing ever. But as soon as you stepped out into the real world you realized that sitting with the Plastics at lunch meant nothing. Likes in high school didn't buy you a new car or get you into a good college, and likes on social media don't equate to product purchases or new clients for your business.
Let's get like, totally serious about the metrics that matter when it comes to measuring your social media marketing efforts.
Is your business goal just to get people to walk in the door? As if! You want people to trust in your brand, buy your products, engage your services, and tell their friends.
That window-shopping foot traffic is akin to social media likes, and no way to measure success. You want social visitors to click through, to read further, and hopefully to make a purchase and return again later. The conversion from follower to customer is a homecoming crown, a scholarship, and glorious ditch-day complete with musical number — all in one glorious package.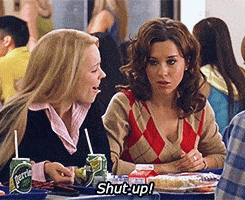 Buying followers or "engagement" (or using hashtags such as #like4likes, #follow4followback, etc.) can be tempting to quickly inflate your following and make it look like your posts are popular. It might seem like the way to get noticed. But as we learned in 2010's teen comedy Easy A, paying someone to lie for you doesn't work out.
Empty followers don't drive traffic to your site, and they sure don't give you their business. A like is still nothing more than the tap of a screen in the grand scheme of things.
Facebook, Instagram, Twitter, LinkedIn, and Pinterest are competitive platforms, and it's easy to feel nonexistent. When you're not seeing many likes or comments, some serious social media angst can set in. Before you storm away from social marketing and slam the door, consider these much more important indicators of your audience engagement.
Network referral traffic
In almost every teen movie, someone feels like they're going unnoticed. Thanks to Google Analytics, you don't have to wonder — you can find out exactly how many people are discovering your business on social media.
Without social network referral traffic data, Forge and Smith wouldn't have been able to tell client Pacific Centre for Reproductive Medicine (PCRM) that their content is being appreciated, despite an often low social reaction.
PCRM shares fantastic informative links about science and medicine relating to fertility and treatment, as well as blogs about their staff and various services. These tweets and posts often get no visible engagement due to their sensitive nature (because social media platforms love to tell your friends which posts you engaged with), and it appeared that no one was reading them. The analytics told a different story.
PCRM has over 1000 followers. In November over 50% of their Facebook posts got only one or no likes, while most of the rest got just two likes. But as far as site traffic, they had 206 social referral sessions to their website, and 148 came from Facebook. Those are some delicious stats.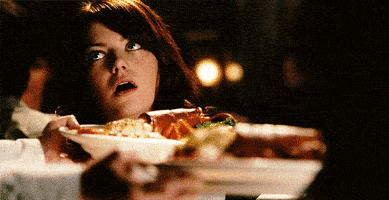 Social landing pages
Another great item found in Google Analytics is the top social landing pages. This is where your audience is going when they visit your site through links on social media: in your bios, profiles, content you share, and content shared by others.
Using PCRM again as an example, they tweeted a service page twice and it got three likes and one retweet total. The same page attracted 12 sessions from Twitter, illustrating that the likes don't reflect the actual engagement. Similarly, even though out of PCRM's 109 November tweets over 60% got zero likes or retweets, their homepage got 88 direct visits and 362 page views from social media. This indicates that people are appreciating their social content enough to click on the link in their profile and check out their business — bringing them one step closer to conversion.
Now ​that​ is fetch.
You can use the data from your social landing pages report to figure out if your best content is being found, and make adjustments. You can also tag shared content with custom tracking codes to get even more granular with your per-post data.
In-platform analytics
Don't forget that social media platforms come with their own analytics tools that can give you a great idea of what's happening with your posts.
Facebook's insights include a whole section where you can see each post's engagement broken down by reach, clicks and likes, comments, and shares, or engagement rate. Instagram has fantastic in-platform analytics that can help you understand the success of each post and Story.
Twitter analytics let you look at your tweets' impressions, engagement, following, clicks, and more. LinkedIn gives you a decent breakdown of your company page's posts, followers, and visits, plus new content suggestions. Pinterest has a strong dashboard that shows you your top Pins, engagement rate, following, and more.
Social media scheduling tools provide strong analytics as well, which can help you get an even deeper view of your posts. Whether you use Buffer, Hootsuite, Later, Sprout Social, or something else, make sure you're using all the juicy data they gather.
Analyze all of the analytics you can access regularly, and use the data to better understand what your audience wants — and give them more!
If you're actually not getting any engagement, it's time to re-think when and how often you post, and take an honest look at the quality of your content. Spend a Saturday in detention and write an essay about who you think you are, or better yet, read our top tips on better blogging or stronger visual content for ideas.
But if you're seeing traffic and it's hitting the right landing pages, raise one fist in victory. You've got this.