About the Company
The CTN is a Canada-wide partnership committed to generating knowledge on the prevention, treatment, and management of HIV, hepatitis C (HCV), and other sexually transmitted and blood-borne infections (STBBIs), and developing a cure for HIV, through the conduct of scientifically sound clinical trials, research, and other interventions.
Objectives
Improve overall site architecture and navigation to improve content search and discovery
Improve the experience and usability of the Research Studies area, including filtering and advanced search functions
Create a more user-friendly Research Toolbox area
Build on SEO foundations for future growth and leverage organic traffic
Implement a fully responsive solution backed by WordPress CMS
Phase 1
Prototyping
The CIHR Canadian HIV Trials Network has been doing critical work in research and trials around HIV and other STBBIs since 1990 – but their website wasn't doing their reputation justice. Although the site was home to invaluable information, the content was targeted toward their science and research audience.
Our goal for this website redesign was to make the site significantly more accessible for CTN's underserved website visitors: people living with HIV and their caregivers. We planned to restructure their wealth of resources, adding improved filtering, navigation, and storytelling.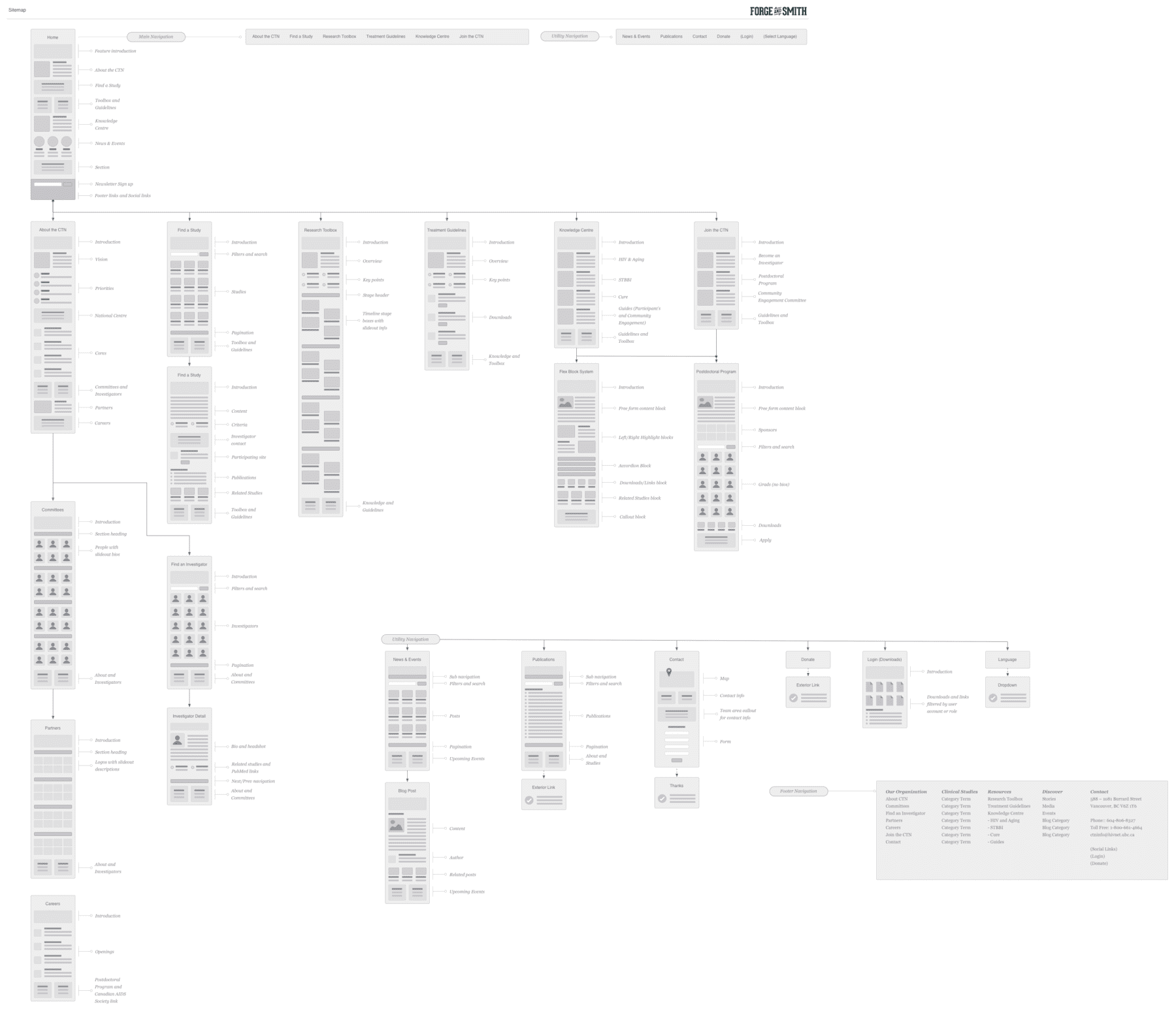 Phase 2
Style
The CTN site already had clear branding. What we wanted to bring to the new design was a more visual story. Increasing the use of authentic photos throughout the site was the best way to create a welcoming, human vibe. With bigger, bolder images and custom icons, the new page designs would be a more engaging experience for all types of visitors.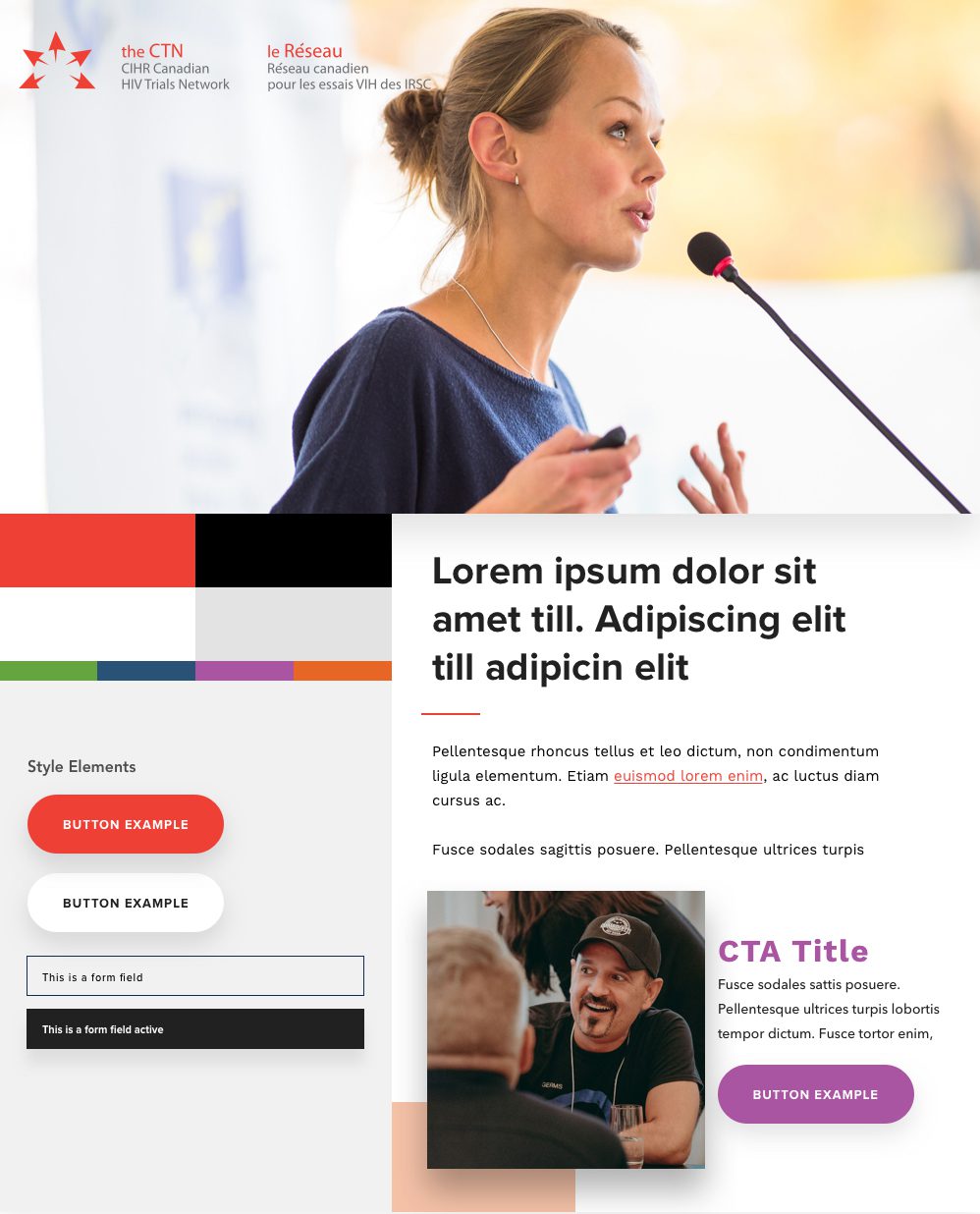 Phase 3
Bringing It Together
The new CTN website is clean, easy to use, and a stronger testament to their work. Whether a visitor is a researcher, government official, industry rep, or a person living with an STBBI, there's a clear path to find information. The overall look and feel is fresh and modern, and the enhanced search filters make it simpler to search resources.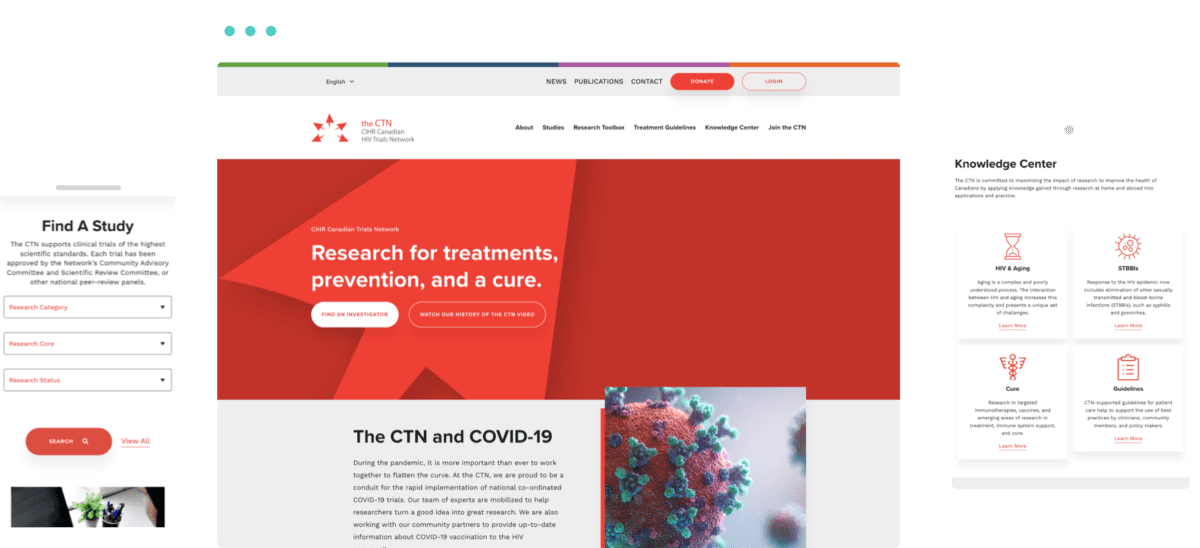 View Finished Site
Related Case Studies
Check out more of our web design case studies, to see the results we've helped our clients achieve.
+

66

%
Organic Search Traffic
CHBA BC is a leading provider of training and education for the residential construction industry.
Keep Reading
Braintrust Group helps clients learn, plan, and implement agile processes.
Keep Reading