About the Company
The Stewart Blusson Quantum Matter Institute is a world-class research centre at the University of British Columbia that conducts quantum materials research to develop the tools and technologies used to solve the biggest environmental, medical, and computing challenges today.
Objectives
Completely rethink overall site architecture and navigation to better tell their story and share information
Create a highly usable and search-able Staff Directory tied directly to research areas
Ensure relevant and up-to-date information on study programs is easily found
Highlight previously buried but important information on Infrastructure availability
Implement a fully responsive solution backed by WordPress CMS for ease of use by staff
Phase 1
Prototyping
Quantum Matter Institute needed a way to showcase their research and investigators, while also highlighting the Grand Challenges that are important to their story. No small task, especially when sharing important guidance around infrastructure, training programs, and how they assist students are all added to the mix.
Our goal for this website redesign was a complete reshape of content structure into a custom WordPress CMS. This would have the added benefit of improving ease of use for staff members publishing time-sensitive research news.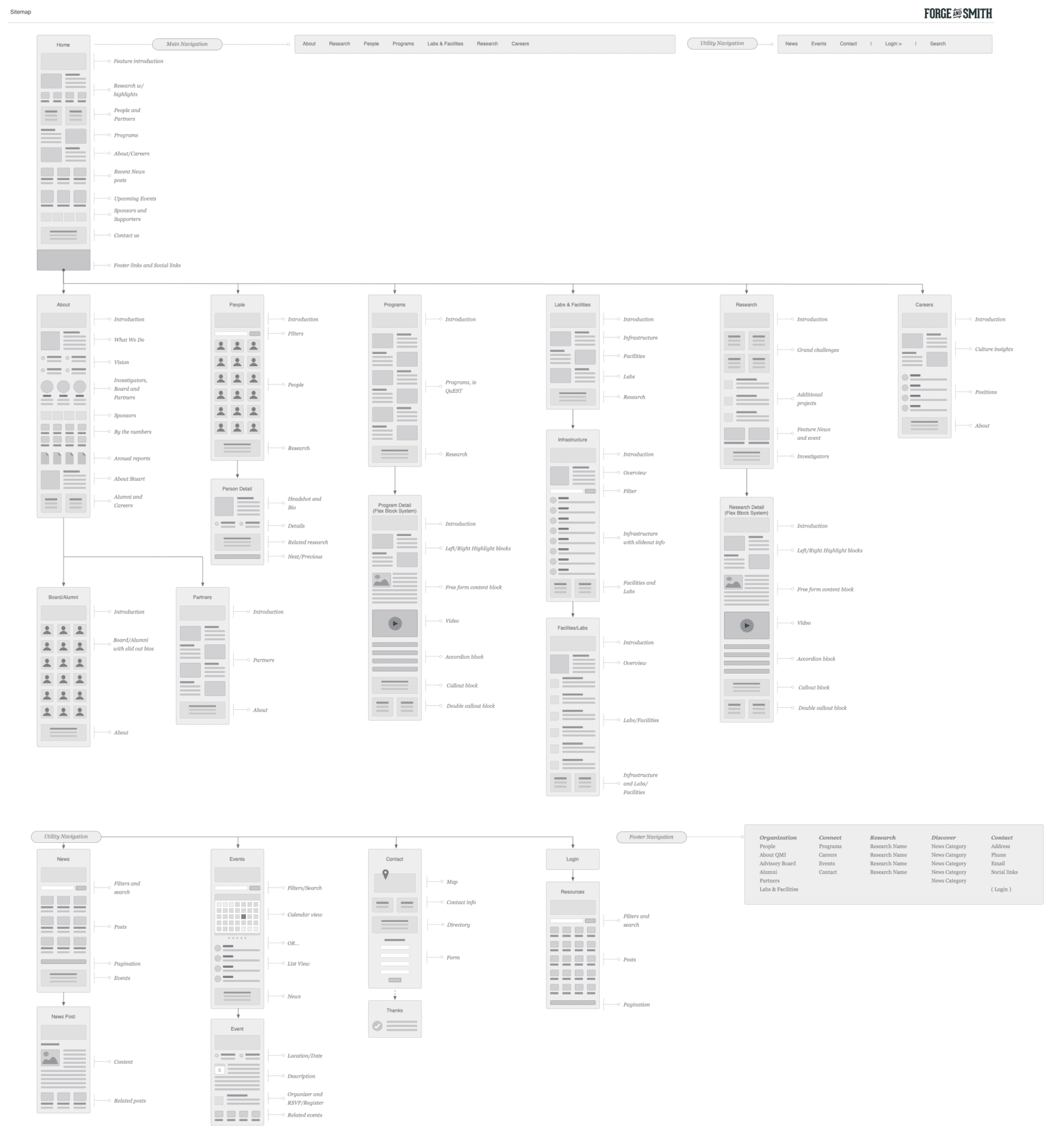 Phase 2
Style
We took our design lead from QMI's photography assets showcasing shining equipment and friendly faces. Subtle background colours give an extra emphasis and clarity to direct calls to action, while still allowing for the unique character and story of QMI to be reflected in students' and staff members' personalities. Classic blues with appealing red highlights lend a warm and friendly yet authoritative look, calling out to QMI's professional yet amiable reputation.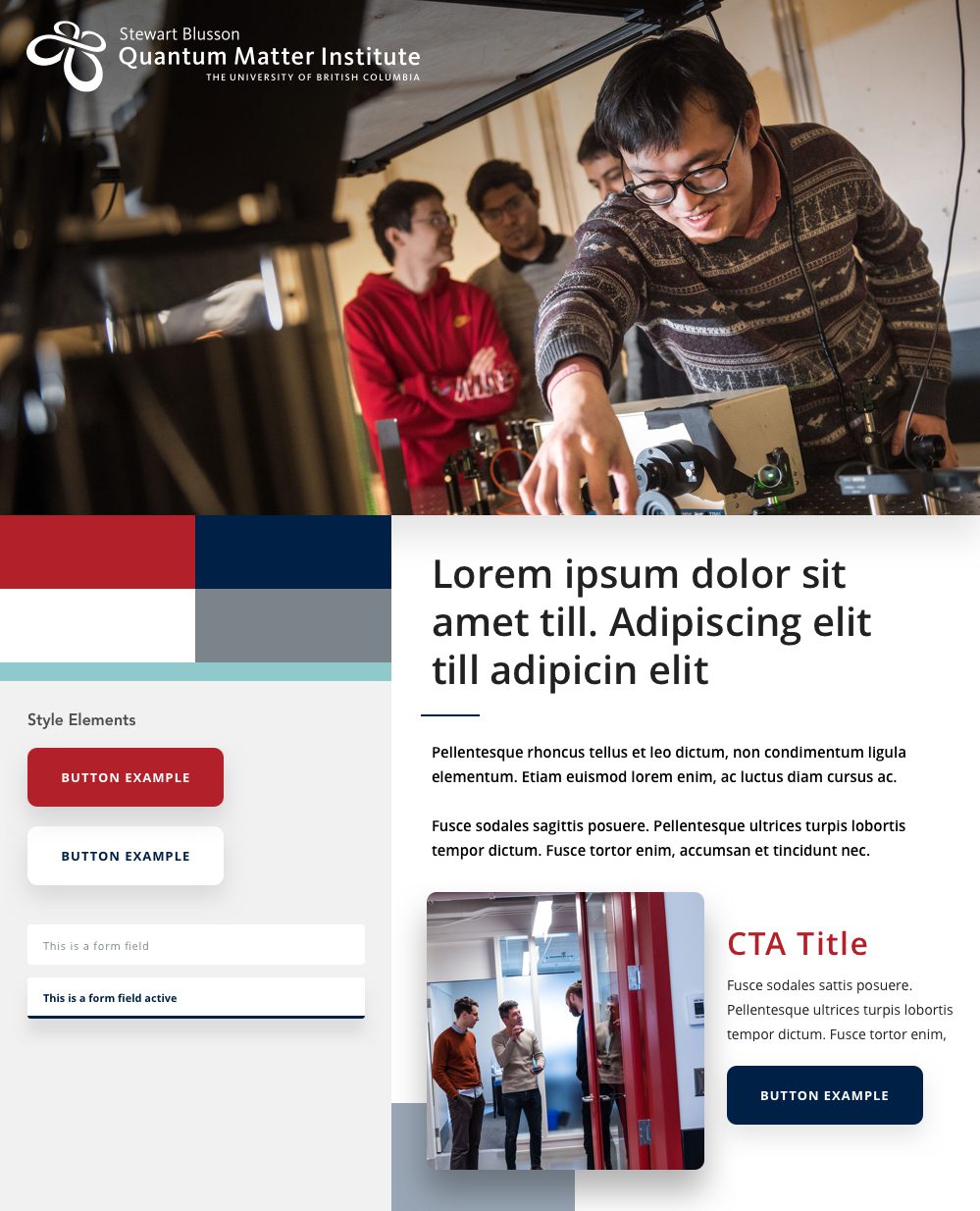 Phase 3
Bringing it All Together
The new QMI website really showcases their work – and their team. It includes a dynamic scrolling banner linking directly to research news items, visually intriguing callouts to Grand Challenges, and clear paths to study programs. Investigators are now easily found through a powerful search function, and were given individual landing areas with contact information and links to their research. With training on how to best use their custom WordPress CMS, QMI is equipped to easily share their exciting and mind-bending research with the world.
View Finished Site
"We were working with a large amount of content and very small team on our end, and their team did an excellent job of making our content accessible, navigable, and SEO-friendly. I appreciated Shawn's expertise; he was communicative and understanding as we planned the project, and proposed a project that met our needs while keeping costs reasonable and fair."
Related Case Studies
Check out more of our web design case studies, to see the results we've helped our clients achieve.
+

66

%
Organic Search Traffic
We built a brand-new website for CHBC BC to house their high volume of educational content, driving significantly more organic search content within a few months after launch.
Keep Reading
We redesigned Braintrust Group's website to create a more welcoming, motivating user experience that would improve their conversion rate – and it worked.
Keep Reading