About the Company
The Population Health Research Institute (PHRI) is global health research institute and a world leader in large clinical trials and population studies. Their research encompasses 1,500,000 participants in 102 countries on 6 continents.
Objectives
Improve overall site architecture and navigation for more intuitive browsing and improved accessibility
Improve discoverability of content through topical landing pages for research areas
Reorganize and expand current blog and resources content for improved user journeys
Grow SEO foundations for future growth and leverage organic search traffic
Implement a fully responsive solution backed by WordPress CMS
Phase 1
Prototyping
PHRI has been collaborating on explorations in CVD, diabetes, kidney and lung diseases, brain health, cancer and other key research since 1999. Their website has housed an immense amount of important information, but it was increasingly difficult to find it.
This web design project was highly content-driven. We needed to create a new architecture that would improve accessibility to content, while creating more natural movement between related pages. At the same time, we wanted to create a stronger visual experience.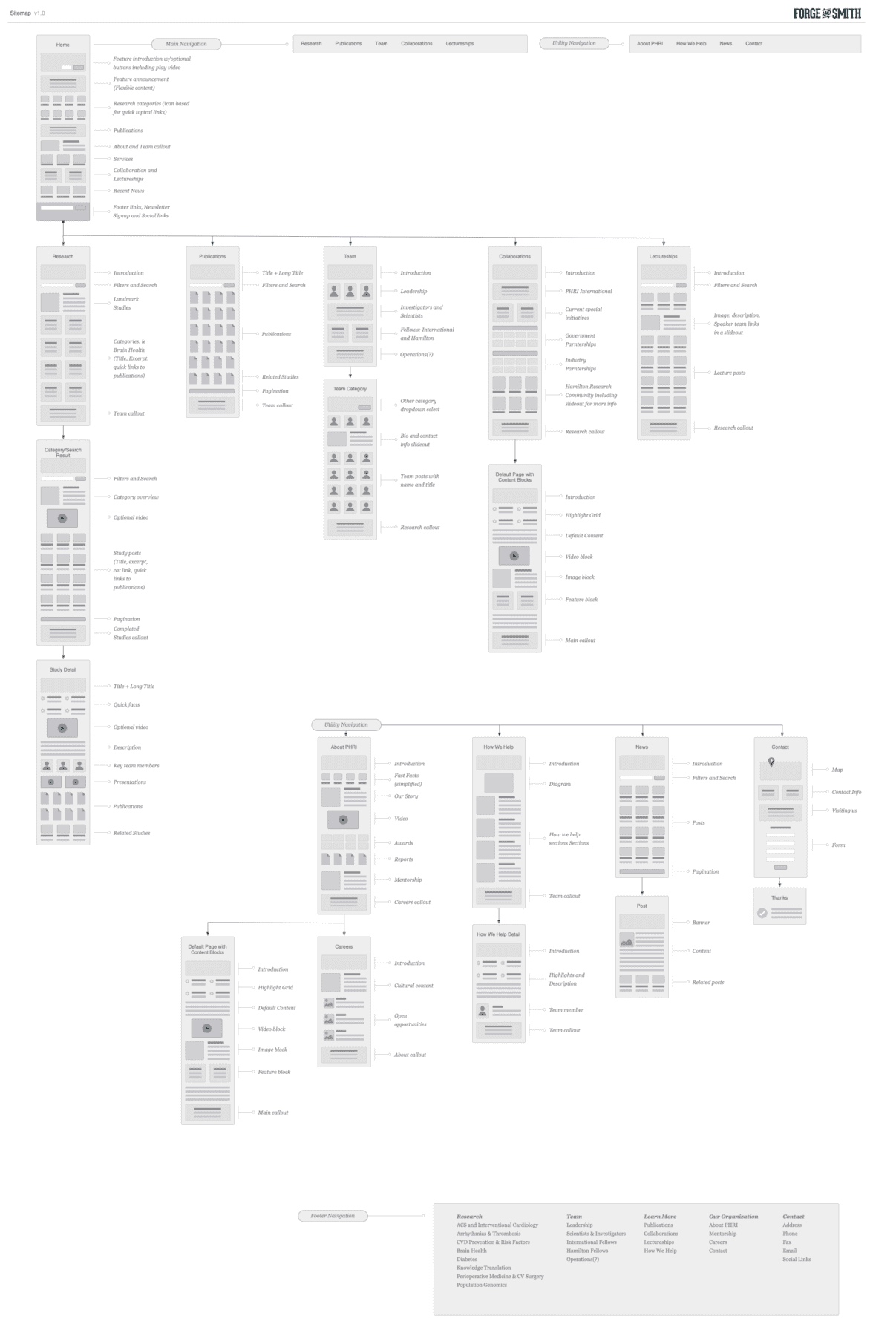 Phase 2
Style
PHRI's palette relied heavily on a navy blue that can feel cold and clinical. We created a more welcoming look by adding softer blues and greys. But the most important element on the design side was to add a significant amount of fresh photography. Engaging images of the researchers and collaborators humanize the content and provide a warmer feel.
Phase 3
Bringing it All Together
The new PHRI website is a smooth, straightforward user experience. Menus are simple and clear, and it's easier to browse research or search for specific topics using the new filtering options. In the first month after launch their site was already seeing an improved bounce rate, average session duration, and pages viewed per session. This shows that the new design is helping people understand and use the PHRI site – which will positively impact both their audience and SEO.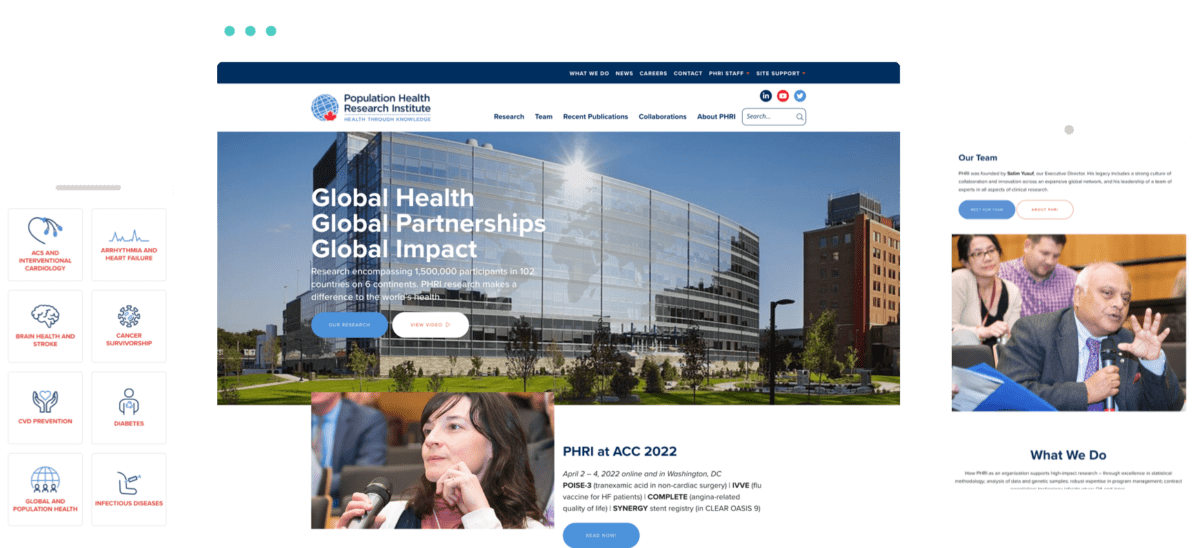 View Finished Site
"I love the online tools they provide for content management, prototype and design feedback, QA bug tracking, and more! We have recommended Forge and Smith to fellow research institutes at McMaster University, as well as private sector companies."
Related Case Studies
Check out more of our web design case studies, to see the results we've helped our clients achieve.
+

66

%
Organic Search Traffic
We built a brand-new website for CHBC BC to house their high volume of educational content, driving significantly more organic search content within a few months after launch.
Keep Reading
We redesigned Braintrust Group's website to create a more welcoming, motivating user experience that would improve their conversion rate – and it worked.
Keep Reading