About the Organization
The Workforce and Resident Attraction project for Northwest BC was created to help raise awareness about the exciting job opportunities and benefits to living in the region.
Objectives
Represent the region and its communities, providing a geographic and visual understanding of Northwest BC
Showcase lifestyle, activities, community culture, and environment as integral pieces of the region
Present employment and/or training opportunities, amenities, and key points of interest
Connect prospective workers with employers in the region
Collect inbound contact details for email lists
Provide important information like upcoming events, things to do, essential services, and transportation
Phase 1
Prototyping
We were approached to help a group of municipalities and tourism boards launch an all-new website, to drive interest in work and life in Northwest BC. The goal was to have the site serve as a portal for employers, and both current and prospective workers and residents.
The goal of this web design project was to create an engaging and interactive visitor experience to showcase both jobs and regional attractions. The site needed to be highly appealing to visitors, and easy to frequently update.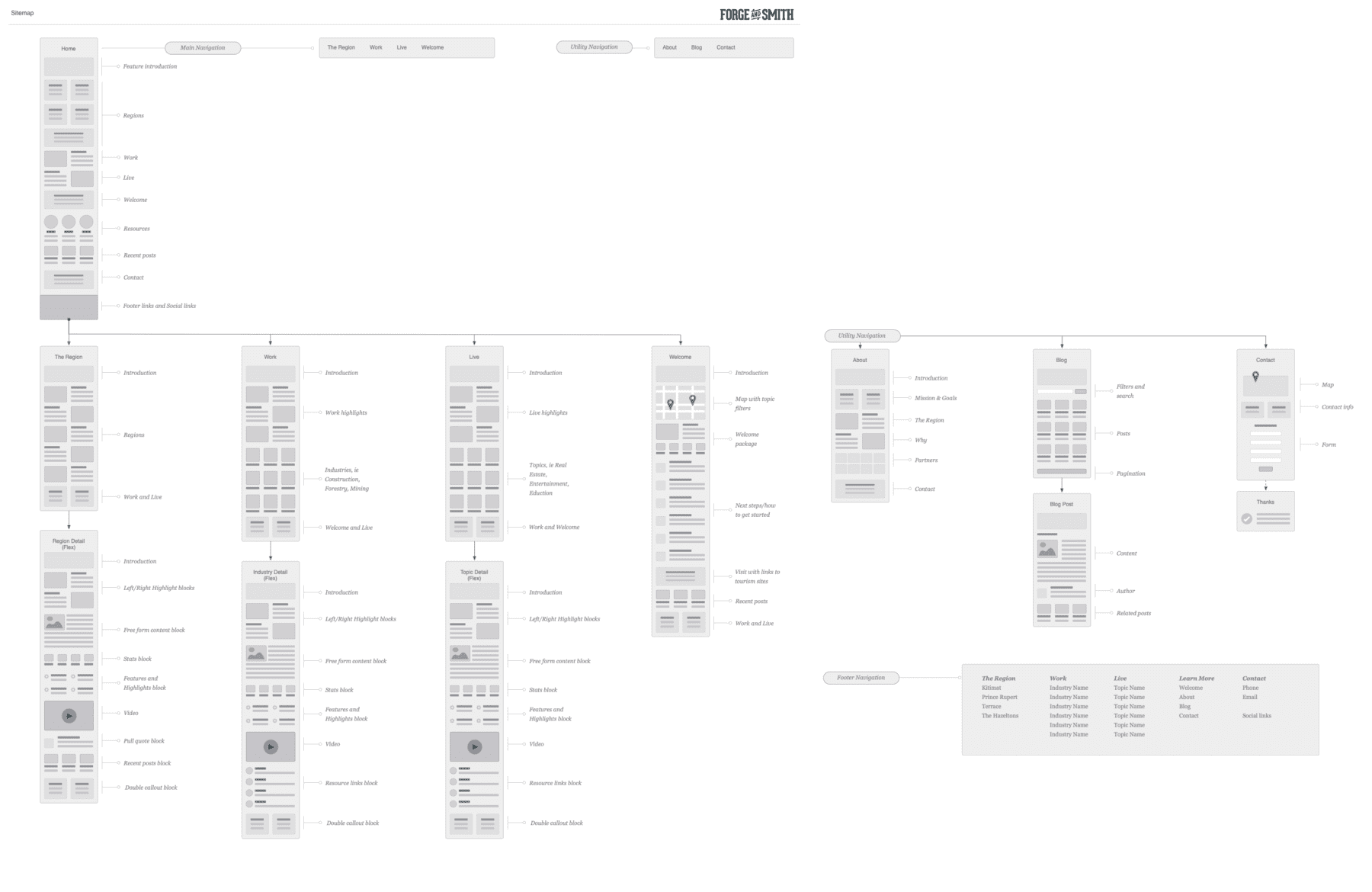 Phase 2
Style
There was already great branding in place for this site, so our task was to translate their brand guidelines into a welcoming and visually pleasing website. We particularly liked using a fun, unique illustration style in combination with their earthy palette and gorgeous photography to create a natural, outdoorsy aesthetic.
Phase 3
Bringing it All Together
The new Northwest BC recruitment site is so engaging that some of our own team members who worked on it were seriously considering relocation. The content story highlights key elements of work, life, and playtime in the regions. It has clear contact points for those considering relocation, employers looking to recruit, and residents who want to share their personal stories. It also includes a cool maps integration that helps interested visitors explore their favourite amenities, and discover what's available up north.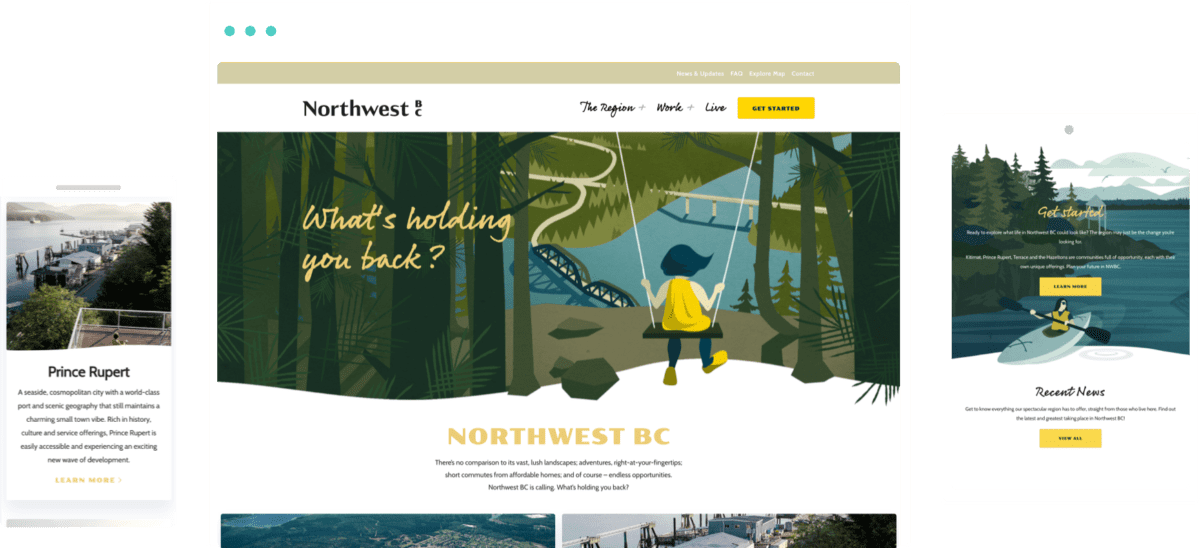 View Finished Site
Related Case Studies
Check out more of our web design case studies, to see the results we've helped our clients achieve.
This redesign helped Tourism Prince Rupert earn significantly more search traffic and engagement, while making it easier for their team to manage their ever-evolving content
Keep Reading
+

101

%
Organic Search Traffic
Our brand new website for Kitimat Bound helped capture the region's breathtaking natural beauty and entice travellers, as evidenced by the rapid climb in search traffic and engagement each month since launch.
Keep Reading