About the Project
The YVR Art Foundation supports individual BC and Yukon First Nations artists through scholarship, grant and award programs, and exhibition and research opportunities.
objectives
Ensure accessible information architecture for easy content discovery by unique audiences
Align artworks and storytelling with refreshed visual assets while improving user navigation
Improve organic SEO search results and boost overall conversion
Implement a fully responsive solution backed by WordPress CMS and Gutenberg Blocks
PHASE 1
Prototyping
When COVID drastically reduced the ability to view artworks in person, YVR Art launched a separate virtual gallery site. Meanwhile, the original old site was quickly becoming unmanageable. They came to us for help improving their structure and navigation, with a focus on showcasing their funding programs and recipient stories.
This web design project was driven by the goal to merge these two sites under a new foundation site with an improved navigation plan and refreshed design assets.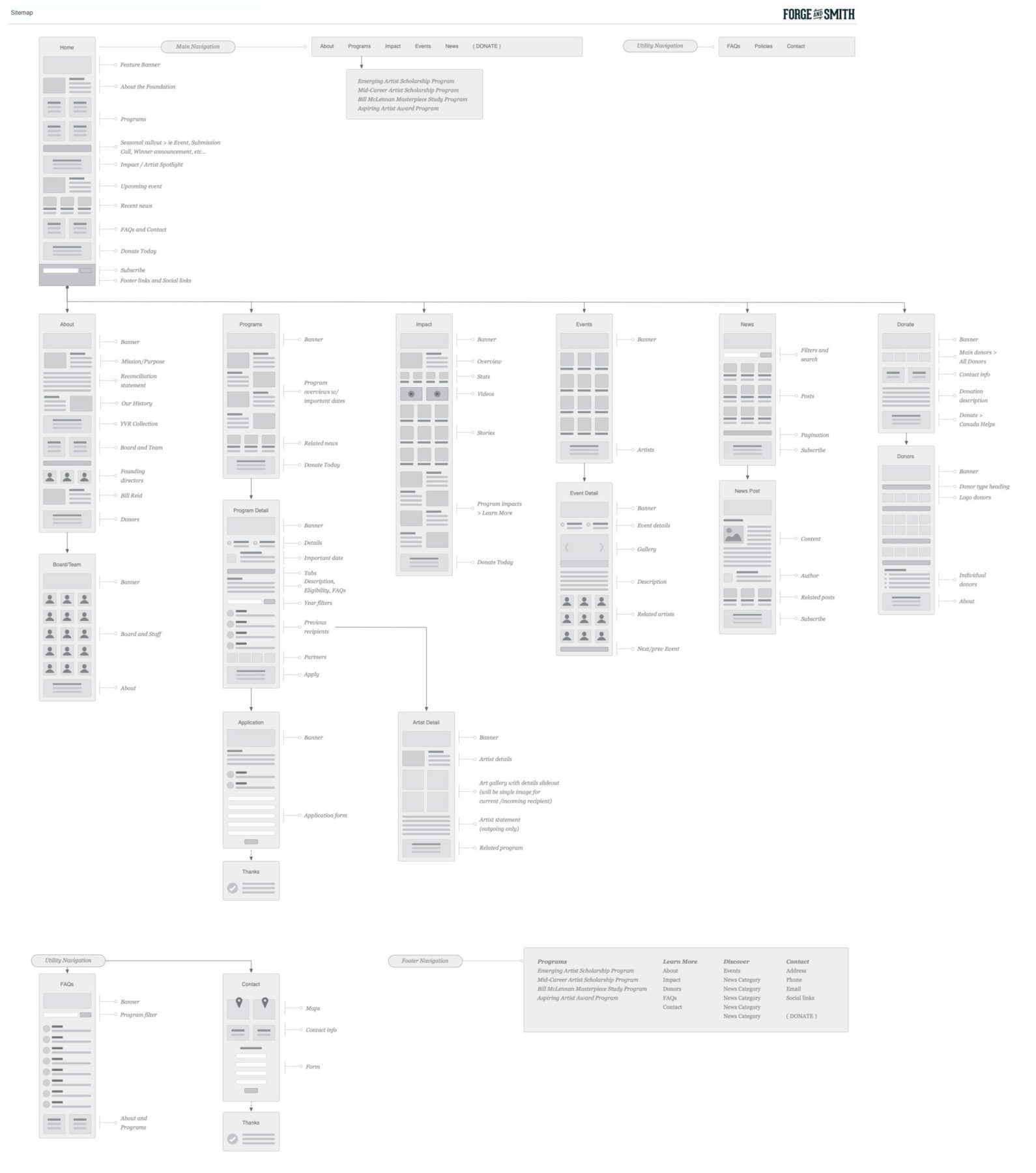 PHASE 2
Style
With a large amount of individual and visually disparate artworks to display, it was important for the design to balance letting the art speak for itself and making sure it is showcased well. Creating an intuitive and responsive design would be the finishing stroke. Bold typography draws the eye, while background greens are softened by subtle brushstroke overlays, evoking the lushness of BC.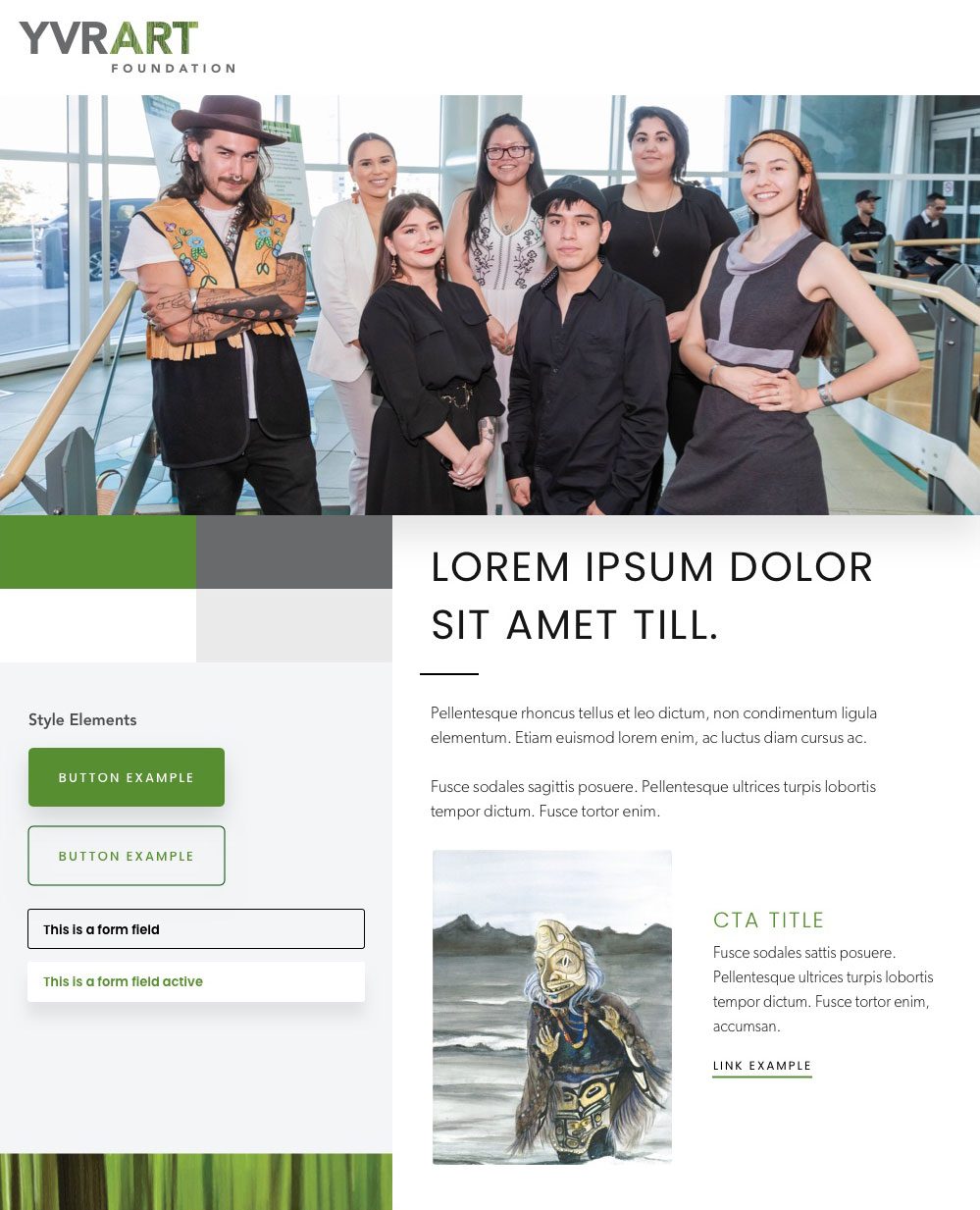 Phase 3
Bringing It Together
The new-and-improved YVR Art Foundation web design features clear callouts and highly navigable menus, to lead audiences to their desired areas. Previously scattered content is intentionally displayed on audience-specific landing pages. The dense grants, awards, and scholarship content is now neatly housed with clear pathways for visitors to apply. The new WordPress CMS and Gutenberg Blocks are easily maintained by their team, ensuring updated and current material is always available.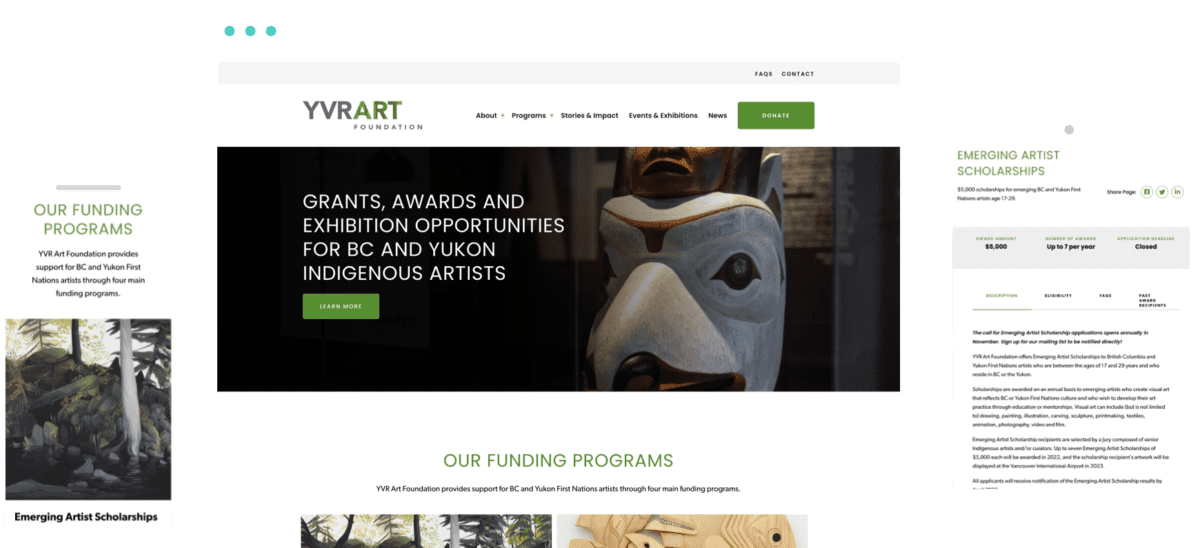 View Finished Site
Related Case Studies
Check out more of our web design case studies, to see the results we've helped our clients achieve.
A new web design with vastly improved structure and navigation help BC Dairy's different audiences discover their array of tasty content.
Keep Reading
This new website was focused on helping SHARE capture their rebrand, expand their offering, and make their content more conversational.
Keep Reading