About the Organization
The Nature Trust of British Columbia is a leading land conservation organization based in BC. They acquire ecologically significant land through purchase, donation, covenant and lease. Then they care for the land in order to protect the natural diversity of wildlife and plants, and their critical habitats.
Objectives
Improve brand equity and online reach through branded storytelling
Improve overall site architecture and navigation to enable easier browsing and a more frictionless experience
Drive donations through engagement and conversion strategies
Reorganize and expand current news and event section for enhanced search and browse-ability of content
Establish SEO foundations for future growth and leverage
Implement a fully responsive solution backed by WordPress CMS
Phase 1
Prototyping
The Nature Trust had determined that in order to stay relevant and engage with potential donors, they needed a brand refresh — and a new website.
This website redesign was focused around reorganizing and simplifying their site structure to highlight their mission, values, and outcomes. The objective was to create a clean, clear design that let their story connect and drive conversions. We created a new, user-driven content strategy to support their refreshed content.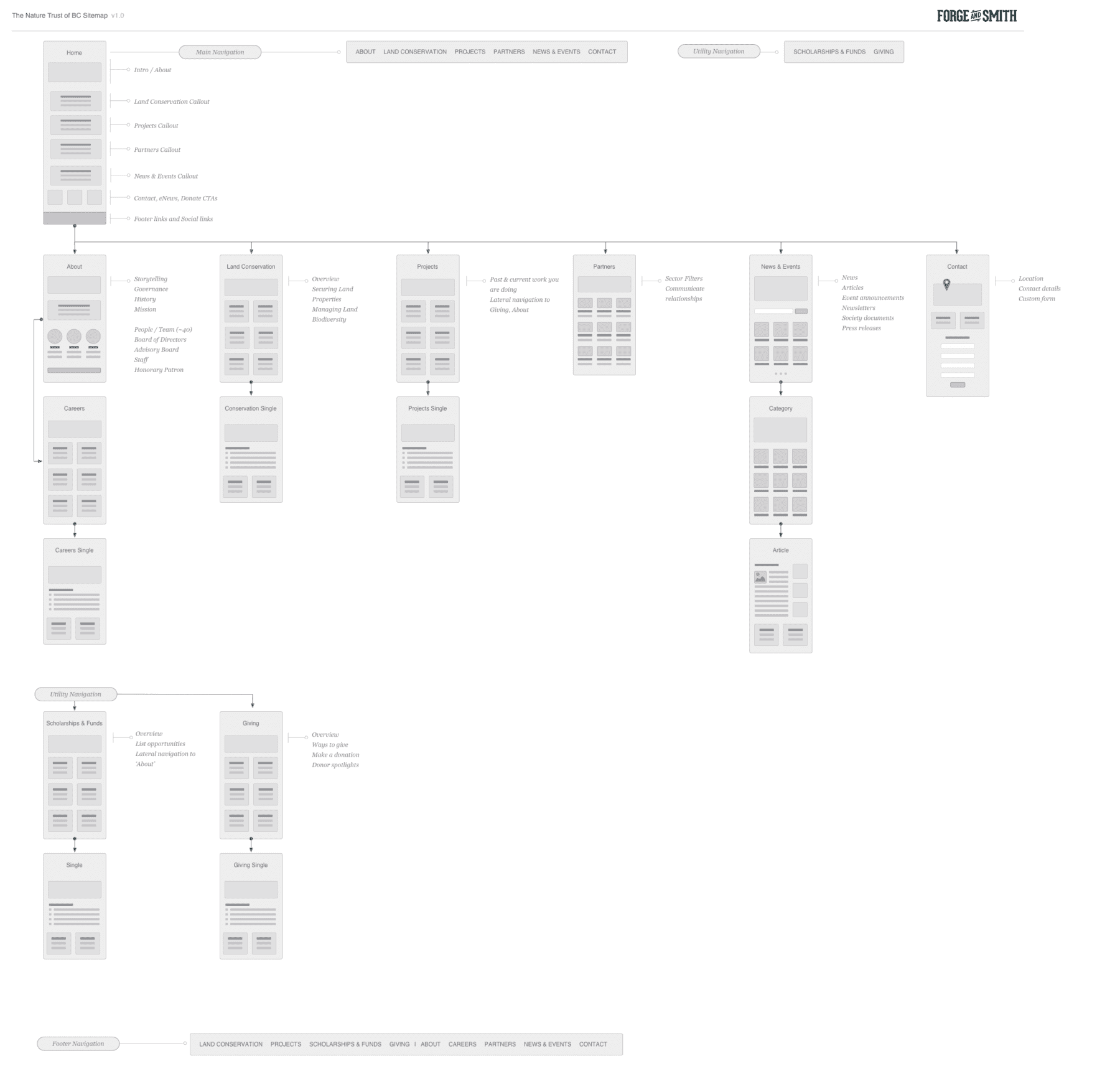 Phase 2
Style
The Nature Trust's brand refresh included a new logo and brand standards. The updated assets moved away from the governmental feel, with a more modern and natural look. We designed the rest of the site to give plenty of breathing room to their gorgeous imagery of regional landscapes and wildlife. Bright colours, clean white space, and modern typography support their organization's storytelling.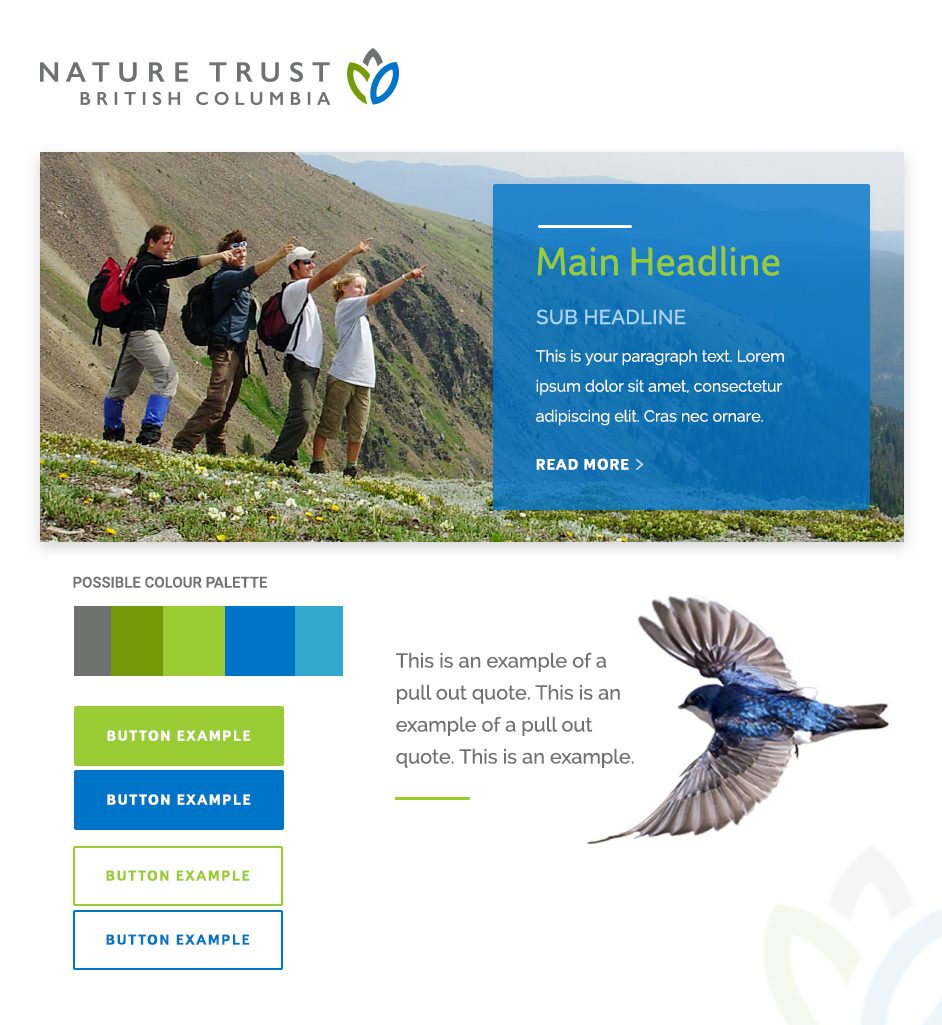 Phase 3
Bringing It Together
The new Nature Trust of British Columbia website feels fresh and inviting, and makes an immediate connection with its visitors. Key content like their news and projects areas are easily discovered and browsable with improved navigation and filtering. With and improved SEO foundation and responsive design, the site is a strong awareness and conversion tool to support their critical conservation efforts.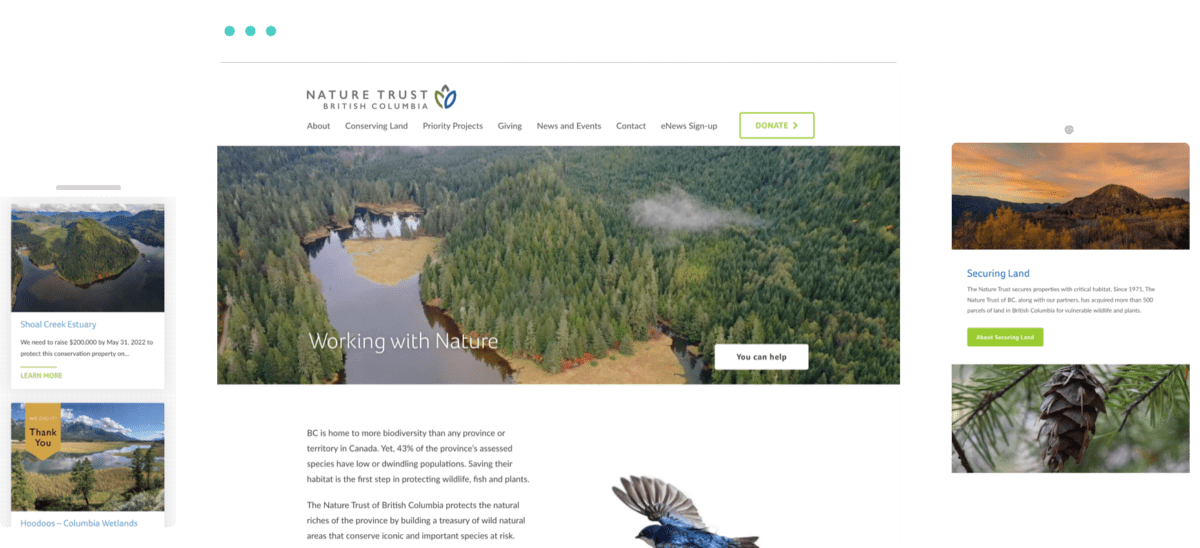 View Finished Site
Related Case Studies
Check out more of our web design case studies, to see the results we've helped our clients achieve.
BC Dairy is a not-for-profit association representing British Columbia's dairy farmers.
Keep Reading
SHARE is a Canadian leader in responsible investment services, research, and education.
Keep Reading