About the Company
Semios is an all-in-one Crop Management Platform for tree fruit, nuts, and vines. They install, monitor, and maintain technology, so farmers can focus on what they do best.
Objectives
Improve overall aesthetic and user experience and to make the site more engaging
Deepen overall site architecture and content to better tell the Semios story and build trust and credibility
Support the internal sales team who engage with the agricultural audience on the ground
Shift content towards a solutions and results story and away from too much technical content
Reorganize and expand current blog for enhanced search and content accessibility
Implement a fully responsive solution backed by WordPress CMS
Phase 1
Prototyping
Semios brings real-time, site-specific data to the grower's fingertips. They came to us approaching global expansion, and needing to rethink the way their website presented their platform.
The primary goal of the website redesign was to support the company's expansion through deeper (and better structured) content areas, stronger SEO, and improved flows between related crops and solutions. A further goal was to help pivot their messaging to be less about the hardware, and more about the unique crop needs and the problems their technology can solve for a farmer.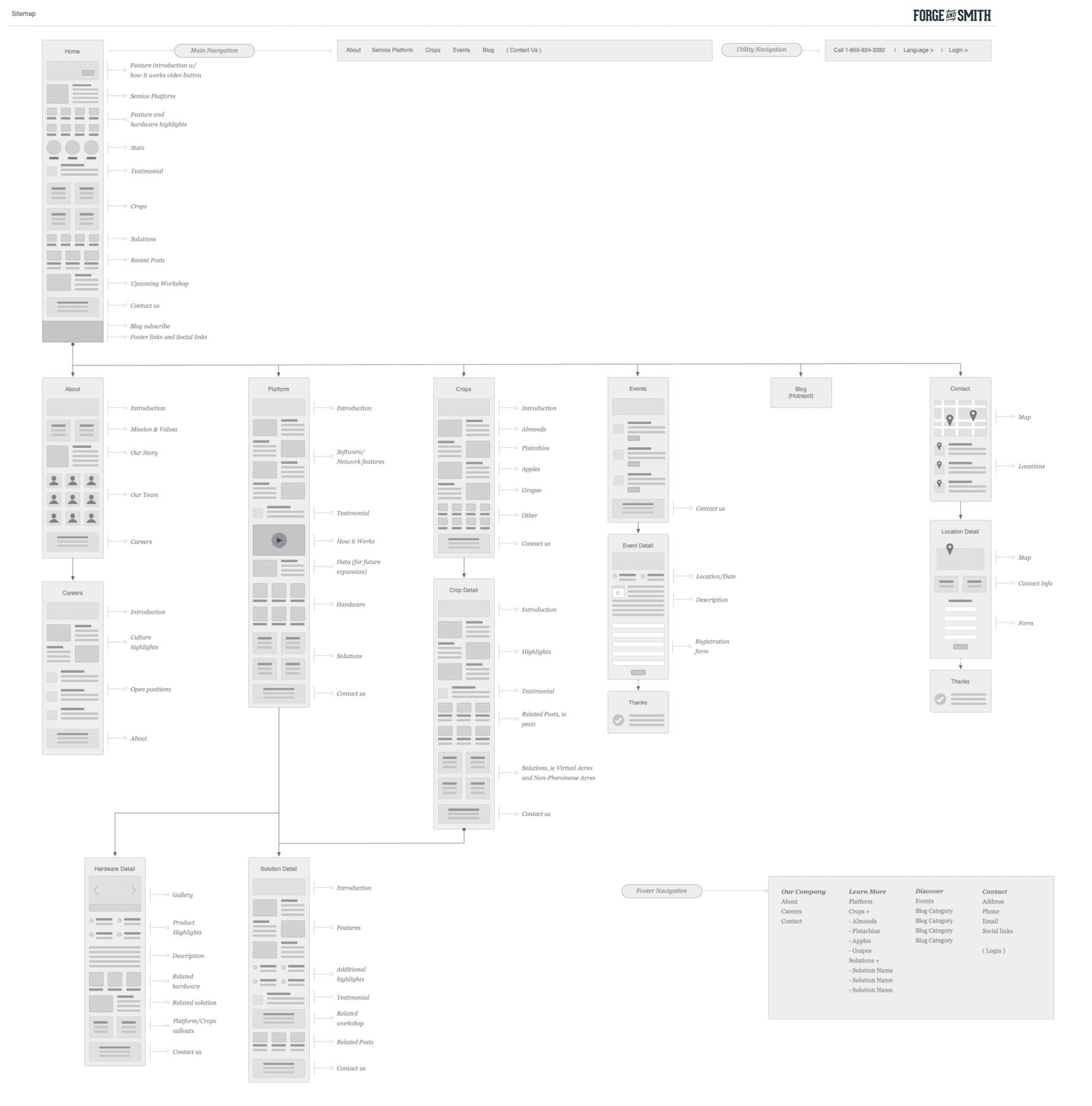 Phase 2
Style
Semios came to us with attractive branding and photography. Their old website wasn't a bad design – we just had an opportunity to improve the user experience by designing for more content blocks, more paths through the site, and icons to add texture around the photos and copy. The soft blue backgrounds feel natural and outdoorsy without drawing attention away from the content.
Phase 3
Bringing it All Together
The new Semios website has a much stronger and clearer product story. A visitor can browse the site by technology, crops, or blog posts, and is shown related content to help them better understand the offering and move through the sales funnel. Through improved SEO and the Weglot translation plugin, their site is now well-positioned for their expansion beyond North America.
View Finished Site
Related Case Studies
Check out more of our web design case studies, to see the results we've helped our clients achieve.

Delta-Q is a leading supplier of advanced battery chargers
Keep Reading
FII helps create, maintain and diversify markets for BC's world-class forest products.
Keep Reading