About the Company
Delta-Q Technologies is the leading supplier and innovator of advanced battery chargers, enabling the global movement toward all-electric platforms.
Objectives:
Improve overall aesthetic and user experience and to make the site more engaging
Improve site architecture and navigation to enable easier browsing and a more frictionless experience
Drive conversion of site visitors into contacts and ultimately customers
Improve product catalogue usability and SEO through content relationships and lateral navigation
Build on SEO foundations to increase search engine traffic and drive future growth
Implement a fully responsive solution backed by WordPress CMS
PHASE 1
Prototyping
Delta-Q Technologies is an industry leader, but their website wasn't delivering a customer experience that spoke to that reputation. They needed something that felt less like a dry product catalogue, and more like a full exploration of their solutions, capabilities, and company story.
The goal for this website redesign was to keep their content well-organized, and really bring out that passion for innovation. It's always a fun challenge to help B2Bs present their niche technical content in a way that's enjoyable to look at and easy to digest, which is exactly what we set out to do.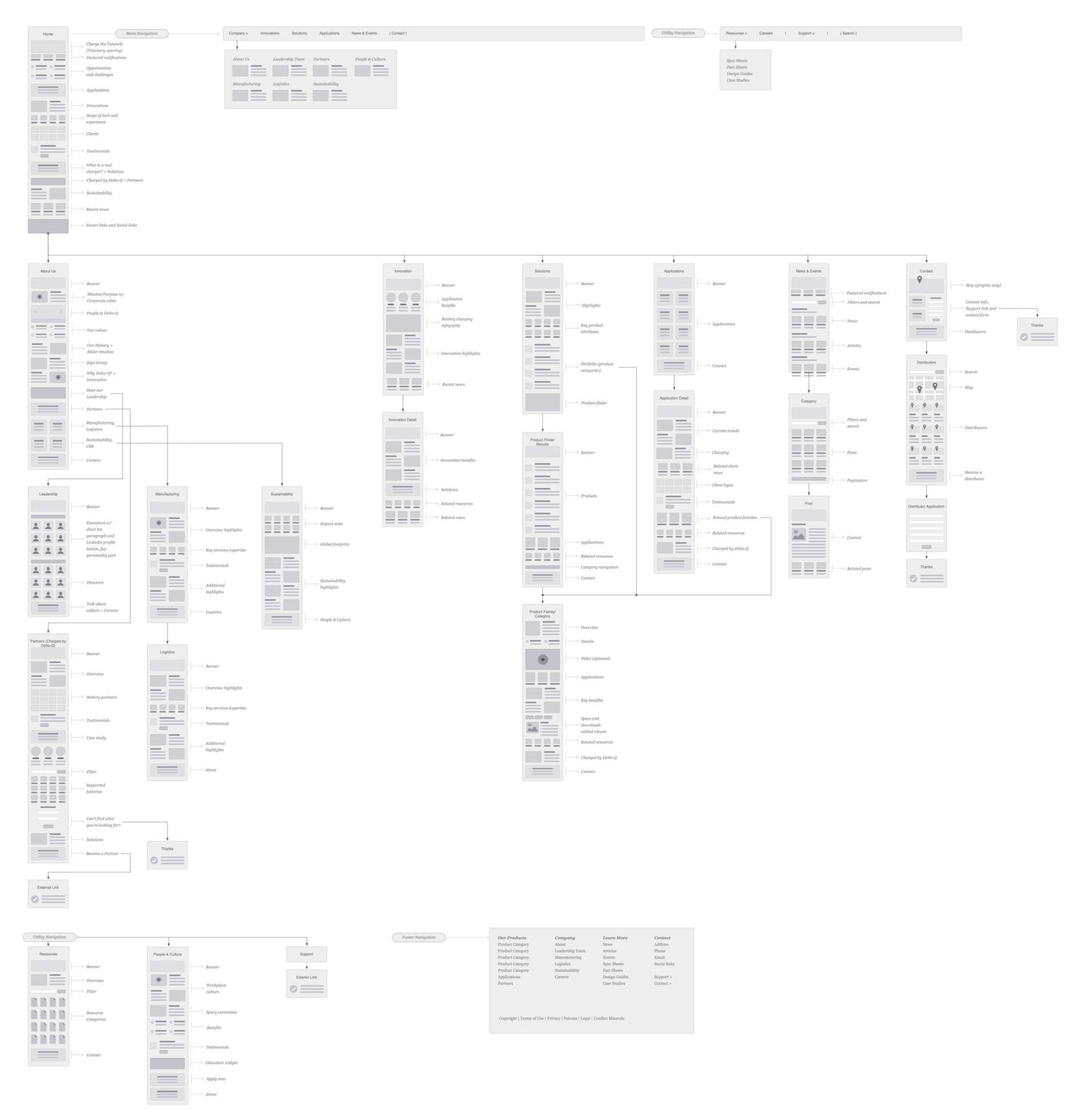 PHASE 2
Style
Delta-Q has their distinct branding on lock. Our focus for the design was to tap into the yellows and blues of their palette, and really draw out that exciting electric feel. They had a lot of copy, so it was also important to provide plenty of space and other visual elements to aid the reader's eye. Rounded buttons and simple blue icons complete the new look.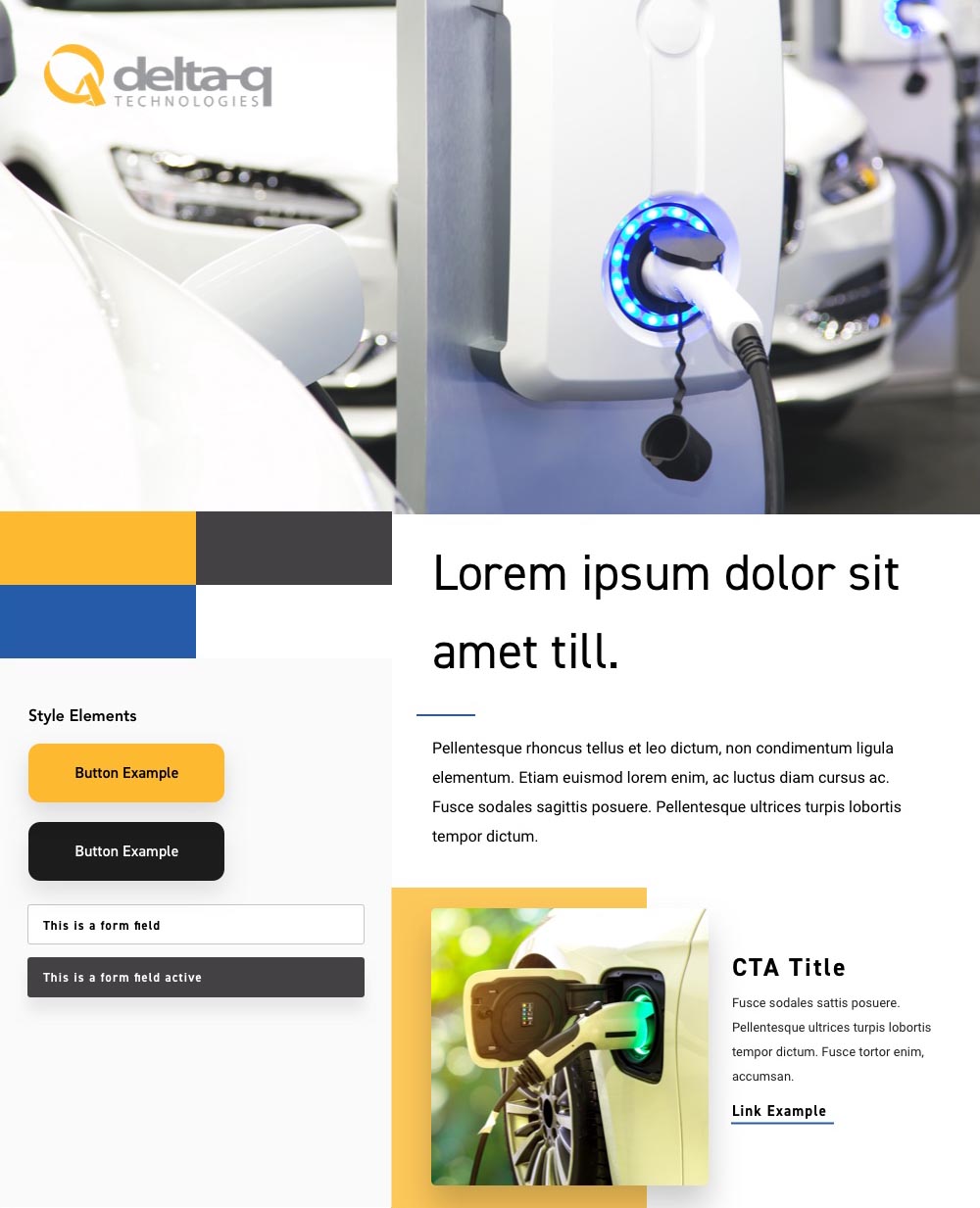 Phase 3
Bringing it All Together
The new Delta-Q website feels polished and professional, just like their company. The blue mega-menus for their storytelling pages and products create quick, easy access to key content. And the new website has the added benefit of being significantly faster and better-optimized.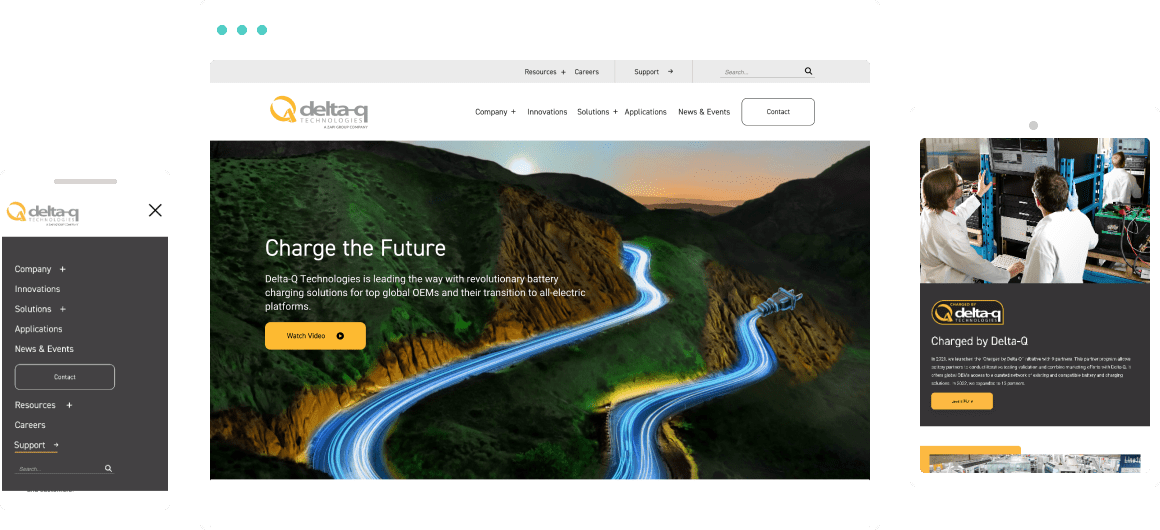 View Finished Site
Related Case Studies
Check out more of our web design case studies, to see the results we've helped our clients achieve.
The new website we crafted for Forestry Innovation Initiative helped them significantly improve their page speeds, engagement, and traffic – but most importantly, it made it easier for their team to manage their content.
Keep Reading
+

152

%
Organic Search Traffic
Semios tasked us with a full website redesign for their global expansion, to facilitate improved navigation and deeper content about their expanding capabilities.
Keep Reading