About the Organization
Pacific Community Resources Society, or PCRS, is a progressive, not-for-profit agency that assists communities in British Columbia via housing, employment, education, substance abuse, mental health, youth and family supports and youth hubs programming.
Objectives:
Improve brand equity and online reach through branded storytelling
Create a sharper focus on their mission, services, and programs
Improve content strategy, site navigation, and overall aesthetic
Enhance the user experience, making the site more engaging and easier to explore
Improve site search, browsing and filtering of their services and programs
Implement a powerful new CMS powered by WordPress
Results
First Month Post-Launch
+
0
%
More Search Traffic
PHASE 1
Prototyping
PCRS provides a wide range of essential services for communities, but their website was increasingly difficult to explore – creating a barrier between their resources and those in need. The prototype for PCRS required a clean, highly navigable site structure as well as well-designed, SEO-friendly detail pages for each individual program and service.
Major emphasis was placed on presenting application details and program success stories, creating an engaging, helpful experience for vulnerable residents seeking services and support.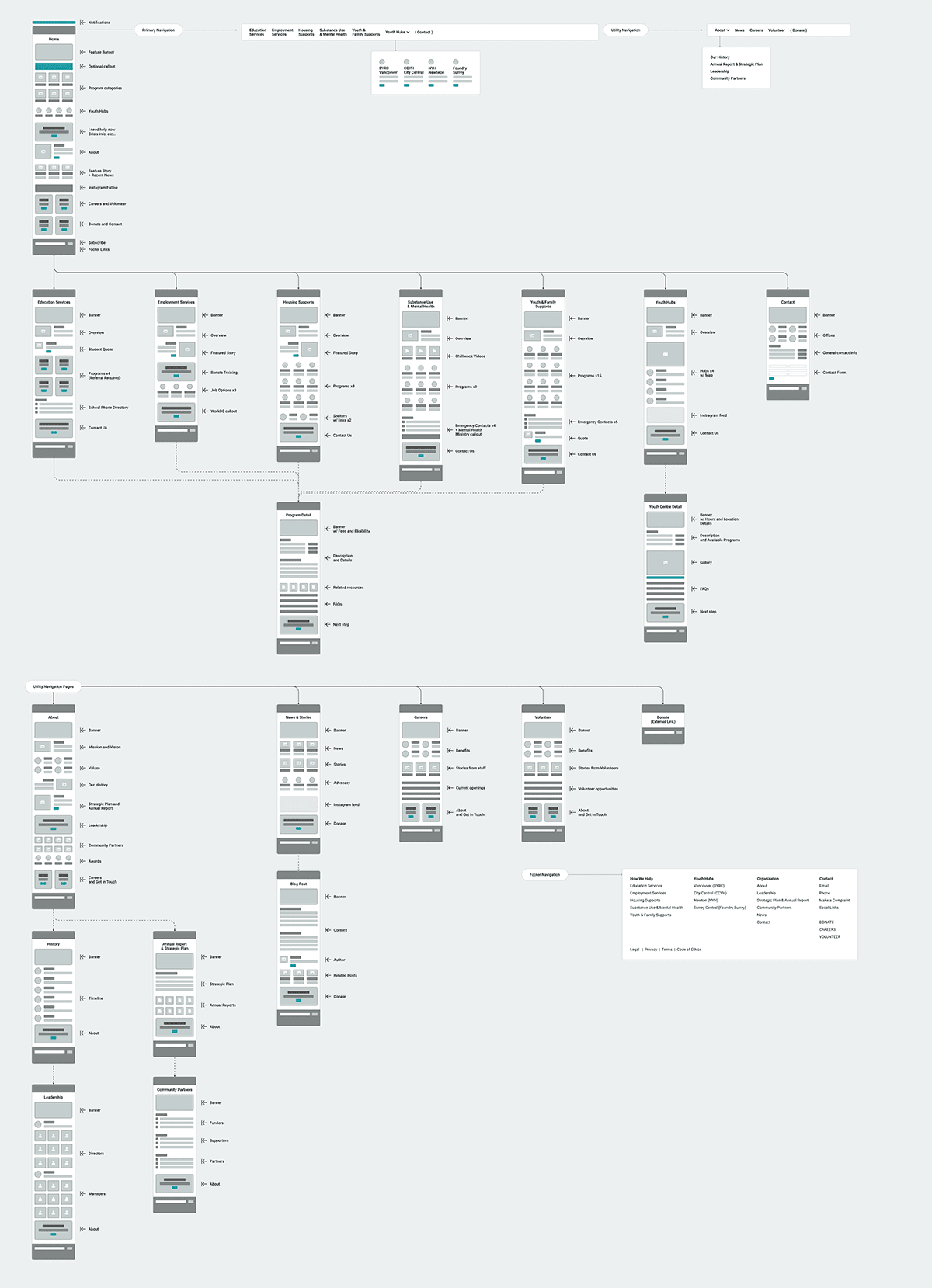 PHASE 2
Style
A long-established brand (whose logo we created years ago!), PCRS wanted an uplift in style. Our approach was to create a web space that's approachable and visually appealing, while still being respectful of its essential, and often serious, offerings and those who use them. We took their existing brand and added a few new tints to their palette, for a bright and welcoming aesthetic around their authentic photos.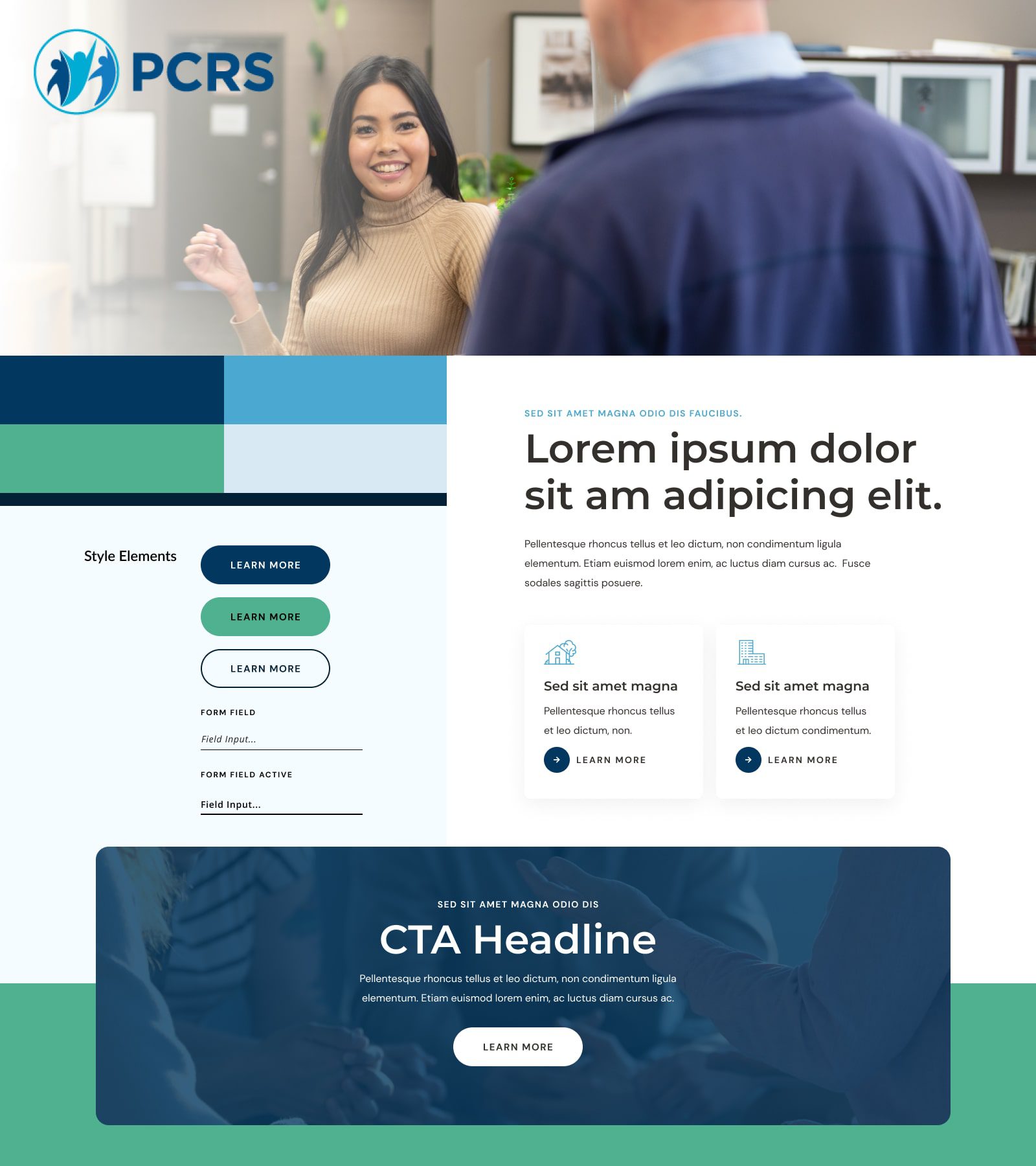 Phase 3
Bringing it All Together
PCRS' new website is a colourful presentation of clear, concise community service categories, with additional information and resources including news, success stories, annual reports, volunteer and donation opportunities, contact information, and so much more.
It is socially engaging for the general public, informative for potential donors, and optimized to better reach those who need assistance.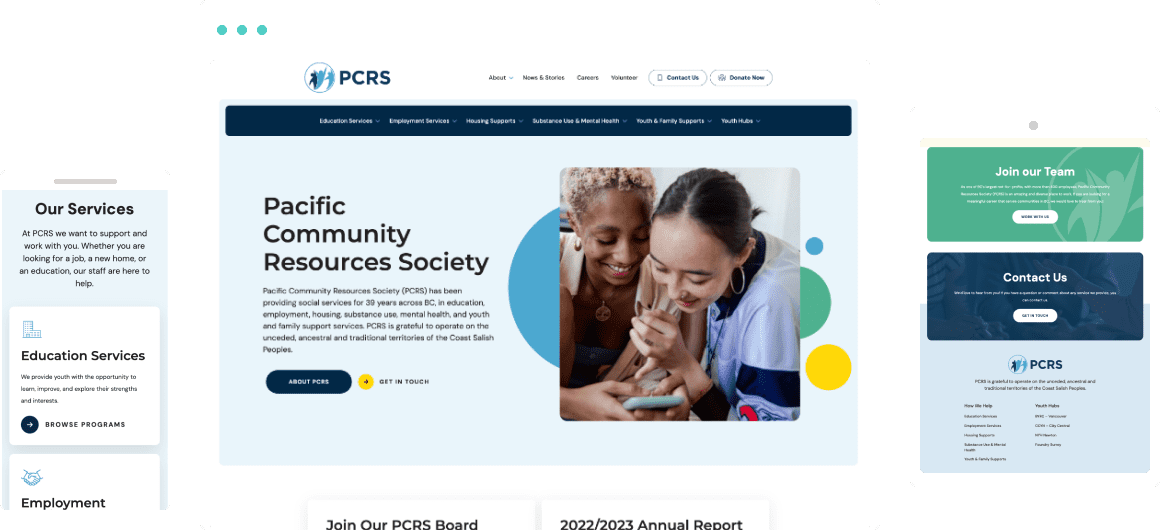 View Finished Site
Related Case Studies
Check out more of our web design case studies, to see the results we've helped our clients achieve.
A new web design with vastly improved structure and navigation help BC Dairy's different audiences discover their array of tasty content.
Keep Reading
This new website was focused on helping SHARE capture their rebrand, expand their offering, and make their content more conversational.
Keep Reading