About the Company
Envisio provides strategy execution and performance management software and services to organizations across North America. They are the most widely used solution by US and Canadian local governments.
Objectives
Improve brand equity and online reach through branded storytelling more aligned with current brand values
Improve overall site architecture and navigation to enable easier browsing and a more frictionless experience
Create a more user-friendly and more visual product and services areas with improved navigation and filtering
Implement case studies to improve trust and credibility and create better conversion
Establish SEO foundations for future growth and leverage organic search traffic for add lead generation
Implement a fully responsive solution backed by WordPress CMS with Hubspot tracking
Phase 1
Prototyping
Envisio's  platform and services are among the most sought-after in their niche. What they needed was a total website overhaul to reflect their visual rebrand. At the same time, they wanted to improve their storytelling, SEO, and conversions.
Although this project was primarily about a fresh web design, we made sure a strong user experience was driving creative decisions. We stuck closely to their existing information architecture, but created significantly clearer paths to content. This included increased lateral navigation and improved header and footer menus.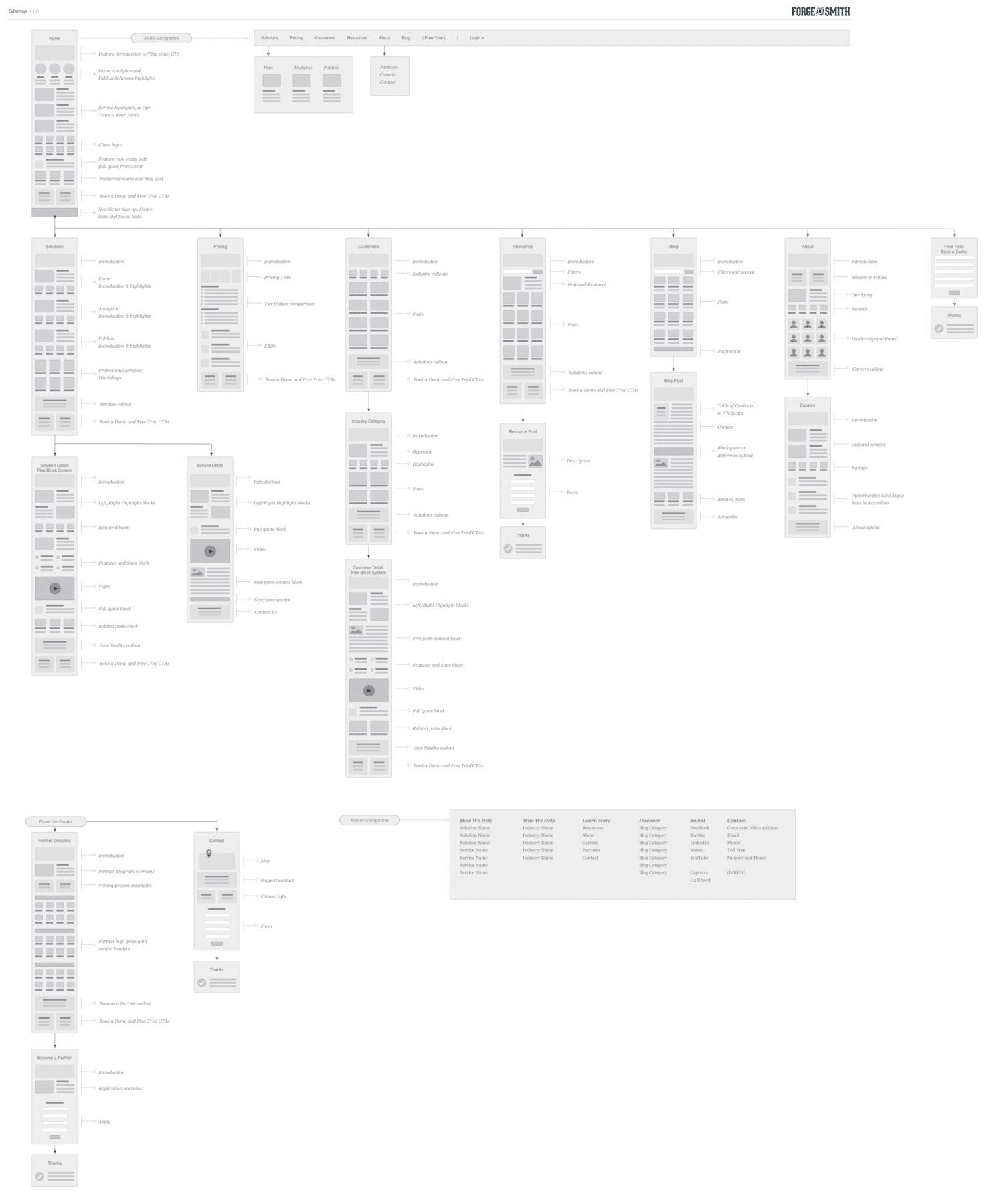 Phase 2
Style
The Envisio visual rebrand was exciting to work on. Their colour palette was given more playtime, through increased emphasis on the blue and purple accents against clean white space. We also created bespoke custom illustrations. The new typography feels less technical, and more modern and approachable.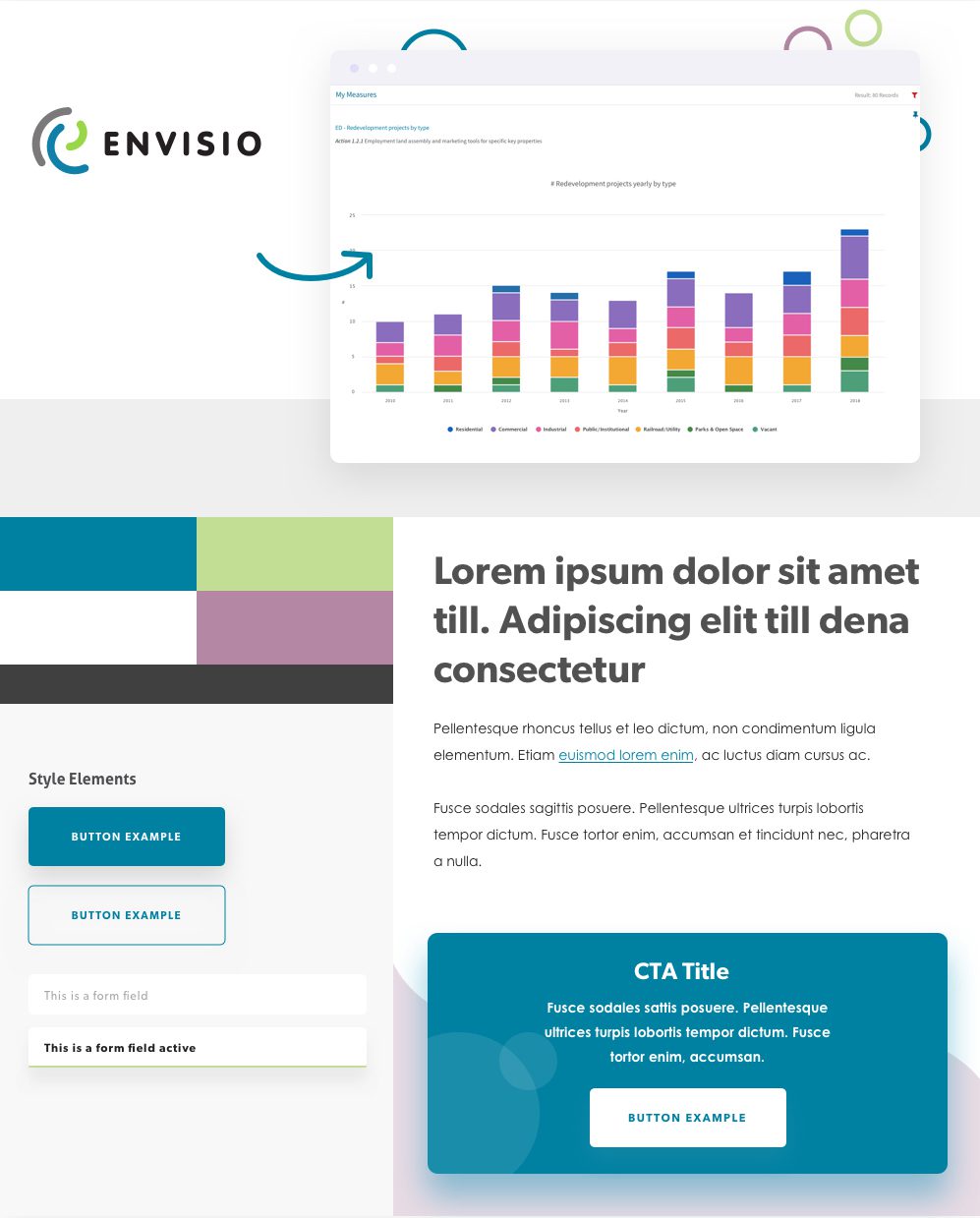 Phase 3
Bringing It Together
The new Envisio site feels friendly and accessible, while still communicating their extensive capabilities and credibility. Their blog and resources in particular got a significant user experience boost, with new search functionalities to help visitors access helpful content. And, most importantly, their company story gained a fresh voice through the all-new style and illustrations.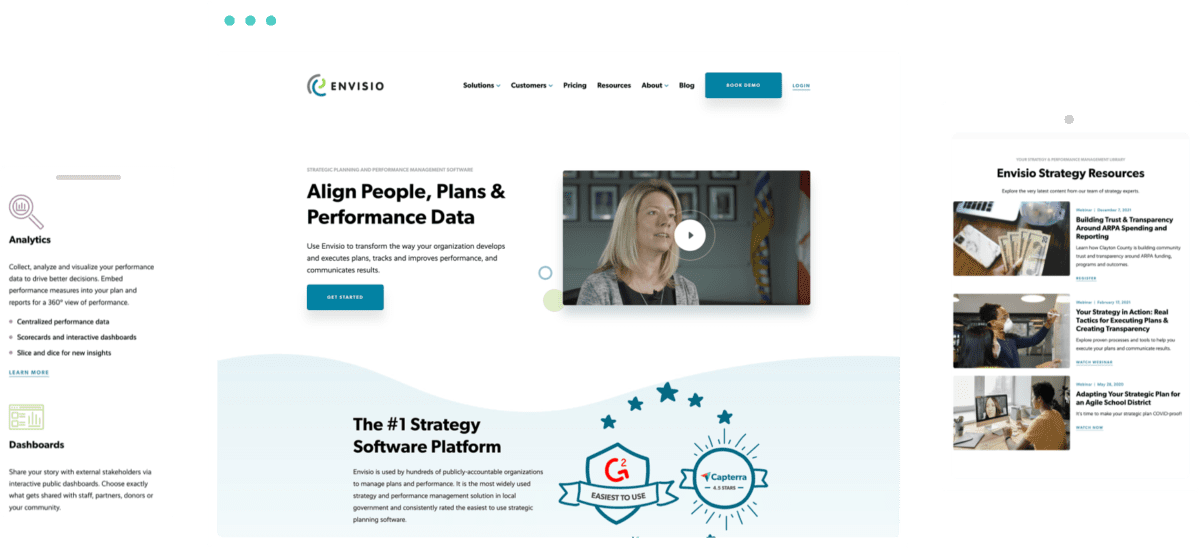 View Finished Site
Related Case Studies
Check out more of our web design case studies, to see the results we've helped our clients achieve.

We crafted a new web design for Delta-Q to help them showcase their innovative solutions and capabilities, and deepen their company storytelling, while drastically improving visitor engagement.
Keep Reading
The new website we crafted for Forestry Innovation Initiative helped them significantly improve their page speeds, engagement, and traffic – but most importantly, it made it easier for their team to manage their content.
Keep Reading