About the Company
Established in 1998, the Centre for Health Evaluation and Outcome Sciences (CHÉOS) is a group of experienced health outcomes researchers and support staff. Their work helps improve health in populations, and transforms health systems for the future.
Objectives
Improve overall aesthetic and user experience and to make the site more engaging
Improve site architecture and navigation to enable easier browsing and a more frictionless experience
Build on SEO foundations to increase search engine traffic and drive future growth
Implement a fully responsive solution backed by WordPress CMS for easier content management
Re-skin the design post-launch to reflect a new rebrand
Phase 1
Prototyping
CHÉOS reached out to us after our successful web design work on another UBC-connected site. Their site is home to a wealth of valuable resources, but it needed a much stronger structure for all that content.
Our focus for this project was heavy on the user experience – planning a more logical information architecture to make all that content easy to search and browse. There was also an opportunity to improve their storytelling, and really showcase their vital work.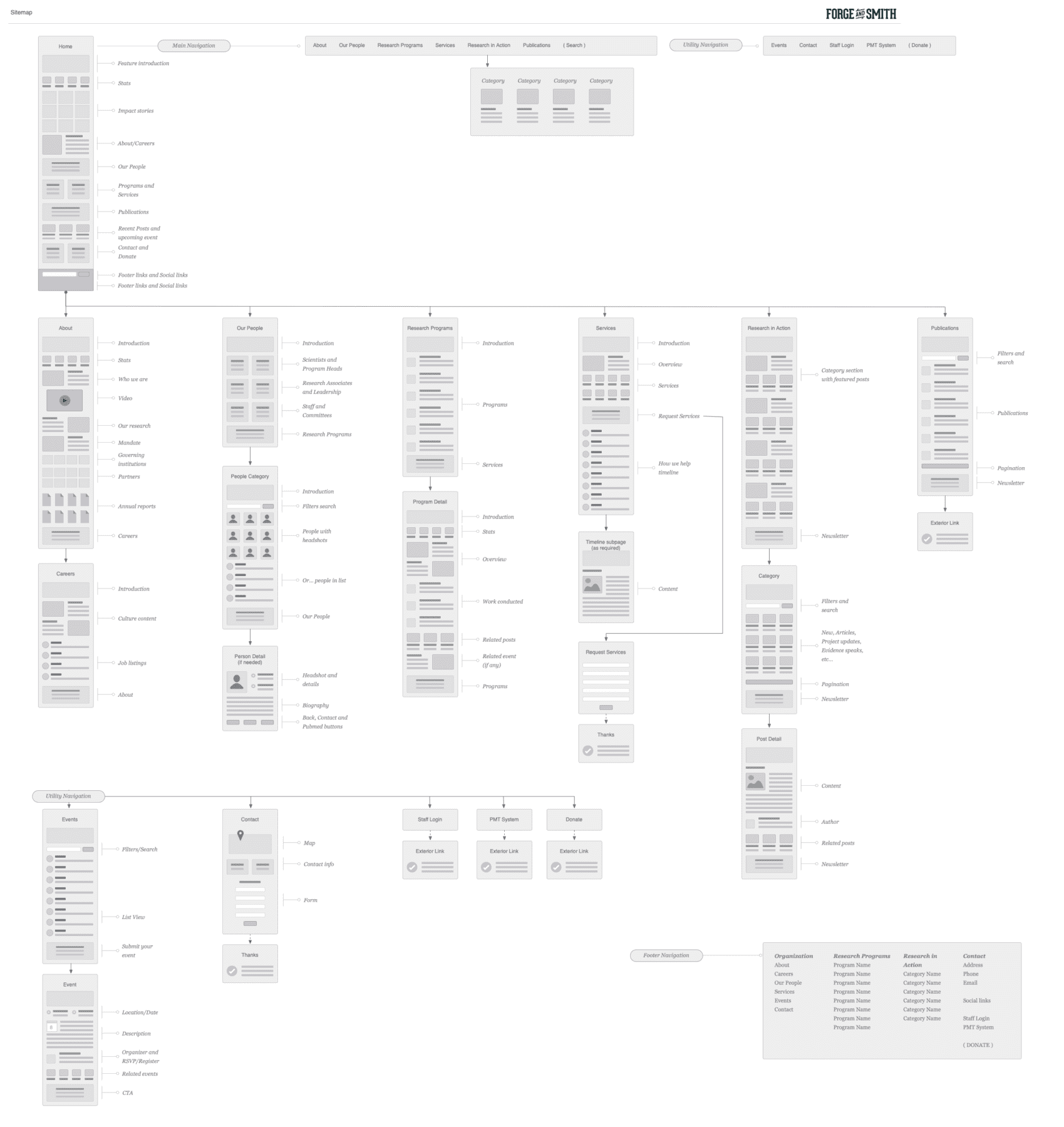 Phase 2
Style
The old CHÉOS site felt cluttered, which isn't the right image for a powerful team of researchers! The main goal for the new design was to create more space, so that elements vital to the user experience (like navigation options and headlines) would stand out. We also incorporated more authentic photos of the people who make up CHEOS, and played up the use of their brand colours.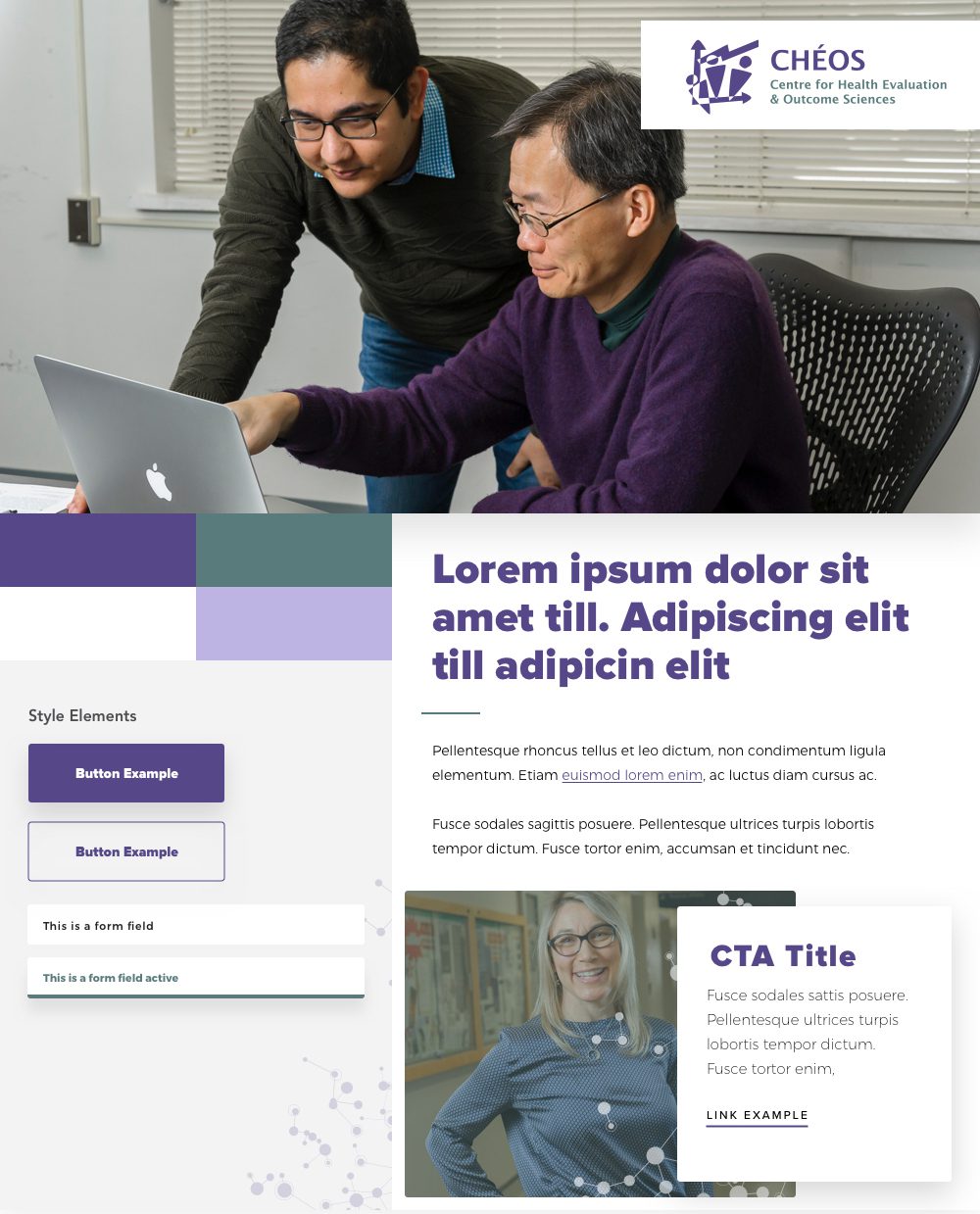 Phase 3
Bringing It Together
The new CHÉOS website is a much cleaner and more appealing experience for visitors. Paths to content for each of their key audiences are immediately clear, and the power of their work is given a boost through new content like the 'impact' stats counter area on the About page. We're especially pleased at their 25% increase in organic search traffic, because their site content isn't created for SEO – this speaks to the overall quality of the site. Up next, we're re-skinning the new site for their rebrand.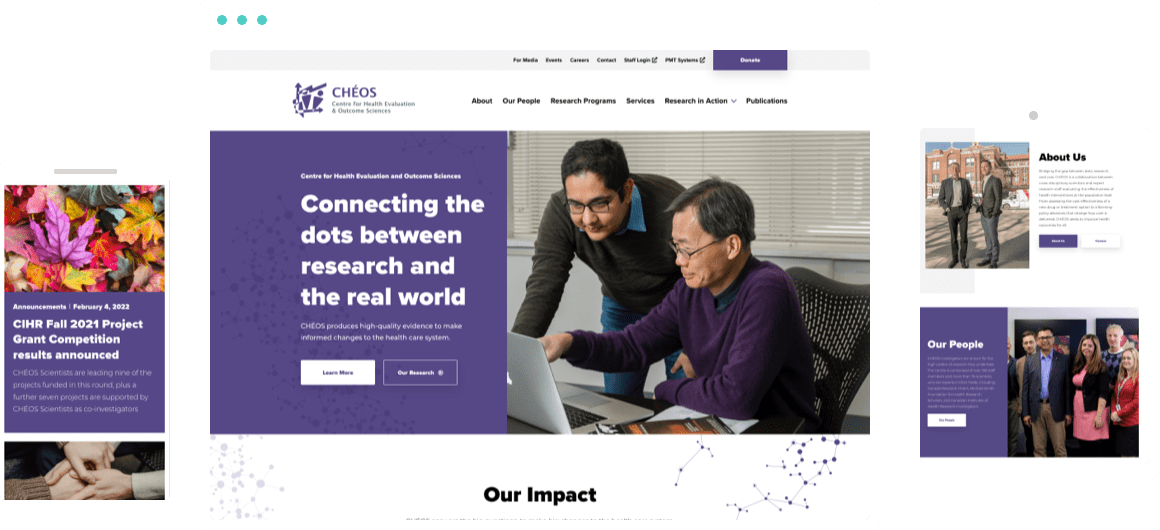 View Finished Site
Related Case Studies
Check out more of our web design case studies, to see the results we've helped our clients achieve.
+

66

%
Organic Search Traffic
We built a brand-new website for CHBC BC to house their high volume of educational content, driving significantly more organic search content within a few months after launch.
Keep Reading
We redesigned Braintrust Group's website to create a more welcoming, motivating user experience that would improve their conversion rate – and it worked.
Keep Reading