About the Project
Bright Health, formerly AIHS, is a not-for-profit organization that aims to inspire transformation in healthcare. They design and build software products and solutions for optimum patient care and improved outcomes.
Objectives
Improve overall site architecture and navigation to enable easier browsing and a more frictionless experience
Build out more robust product specific sub-sites to help focus SEO and marketing initiatives for greater engagement and conversion
Implement a more search friendly and socially-focussed Blog to drive user engagement and value
Implement case studies to improve trust and credibility and create better conversion through results
Establish SEO foundations for future growth and leverage organic traffic
Support social media activity and engage referral traffic
Implement a fully responsive solution backed by WordPress CMS
Phase 1
Prototyping
Applied Informatics for Health Society (AIHS) came to us approaching a rebrand, to Bright Health, and needing a fresh website to support their helpful healthcare software products. Their existing site was text-heavy, and didn't effectively communicate their story or have clear paths to conversion.
The goal for the new website design was to both deepen their content and to reduce clutter – not an easy task! Each of the software products would get its own micro-site on a subdomain, using the same designs and branding. We'd also add a case studies area for credibility, and a blog area to drive business growth and SEO.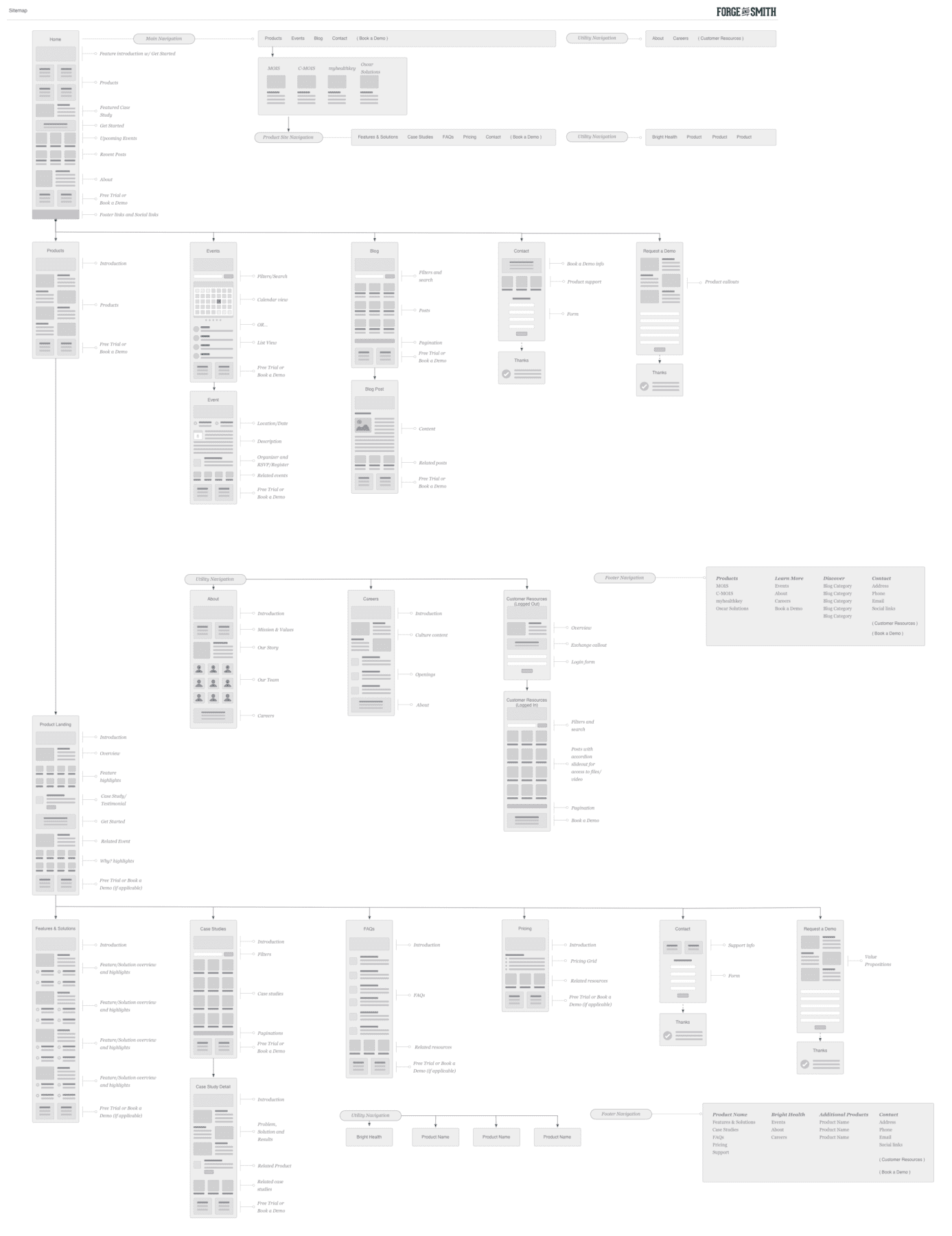 Phase 2
Style
The AIHS rebrand to Bright Health included a new palette and more exciting colours to work into the design. We leaned into the orange and yellow, which feel fresh and welcoming. The aqua accents and new typography are youthful and modern, which evoke their ambitions to transform healthcare with newer, better software.
Phase 3
Bringing it All Together
The new Bright Health website is a significantly stronger user experience, with improved navigation and content. The vast amount of technical information about each software product is balanced through visuals and accordion-style sections that can be hidden or expanded. There are new page components for related content and next steps to help drive trials and demos. And their case studies area now showcases their success stories in greater detail.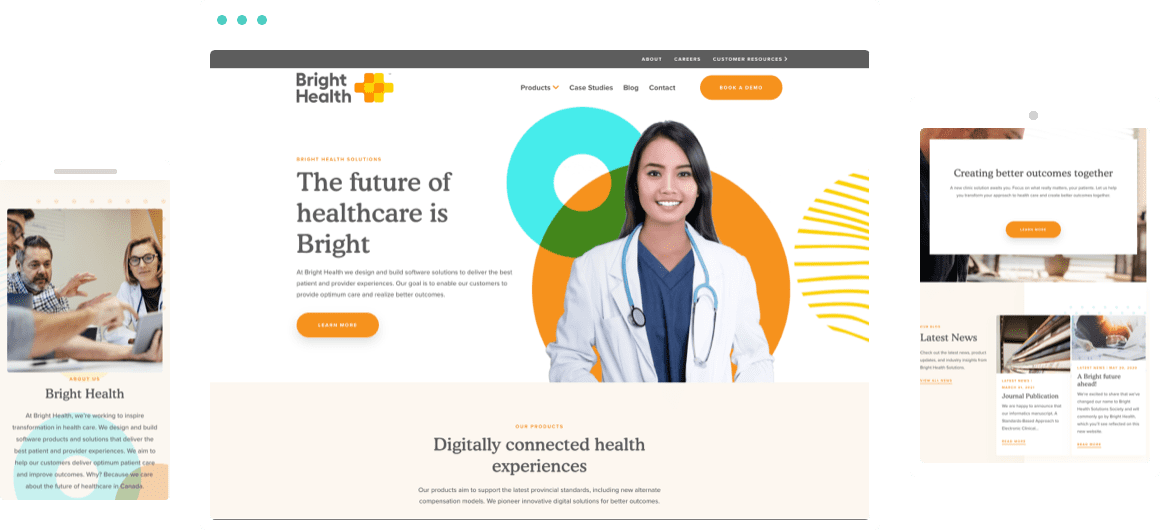 View Finished Site
"Their process is well structured and ensured all of our existing and new content was mapped strategically with user experience in mind. Their team is responsive and worked well with our design agency, using assets to ensure the site aligned with the rest of the brand. In the end we ended up with a great site that improved user experience and conversions."
Related Case Studies
Check out more of our web design case studies, to see the results we've helped our clients achieve.

We crafted a new web design for Delta-Q to help them showcase their innovative solutions and capabilities, and deepen their company storytelling, while drastically improving visitor engagement.
Keep Reading
The new website we crafted for Forestry Innovation Initiative helped them significantly improve their page speeds, engagement, and traffic – but most importantly, it made it easier for their team to manage their content.
Keep Reading