About the Company
Vivreau has been at the forefront of innovation in water sustainability for over 30 years. They're brand of choice for forward-thinking organizations around the world
Objectives:
Improve overall aesthetic and user experience and to make the site more engaging and aligned with refreshed branding
Improve site architecture and navigation to enable easier browsing and deepen environmental storytelling opportunities
Create more engaging and visual product area, with improved navigation and filtering, to support future product growth
Build on SEO foundations to increase search engine traffic and drive future growth
Implement a fully responsive solution backed by WordPress CMS
Phase 1
Prototyping
Vivreau was going through a brand refresh that included market repositioning, and had expanded their product offering. They needed a website redesign to better tell their story of helping clients become more environmentally responsible.
The focus of this web design project was on deeper content – and of course, showcasing the products! Visitors need to easily explore their water systems, but also get help choosing among the many options.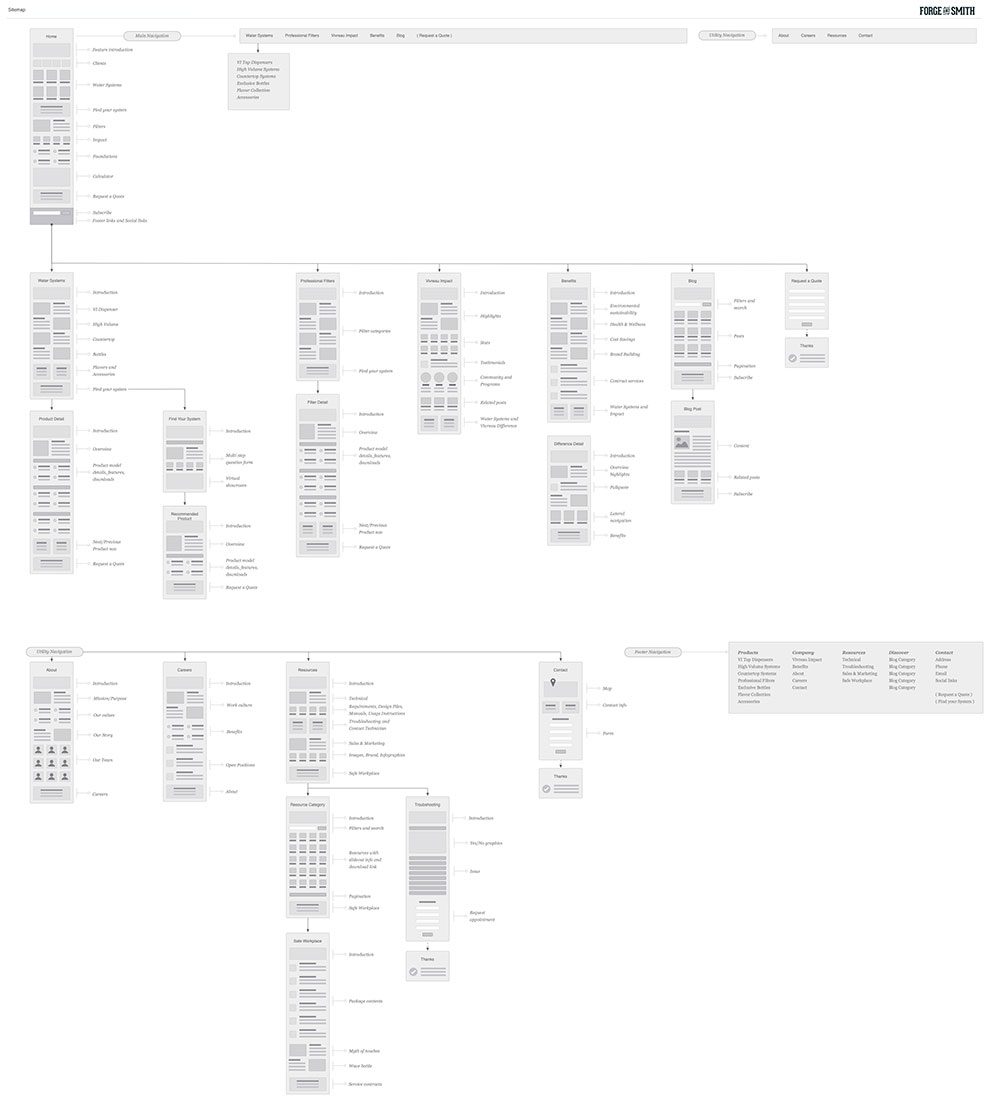 Phase 2
Style
Herstasis™ came in with strong visual branding that was a lot of fun to work with. The site needed to feel inclusive, and evoke a fine balance of scientific fact and gentleness. We worked with their team to develop the right combination of illustrations, photos, icons, and typography to get their personality across.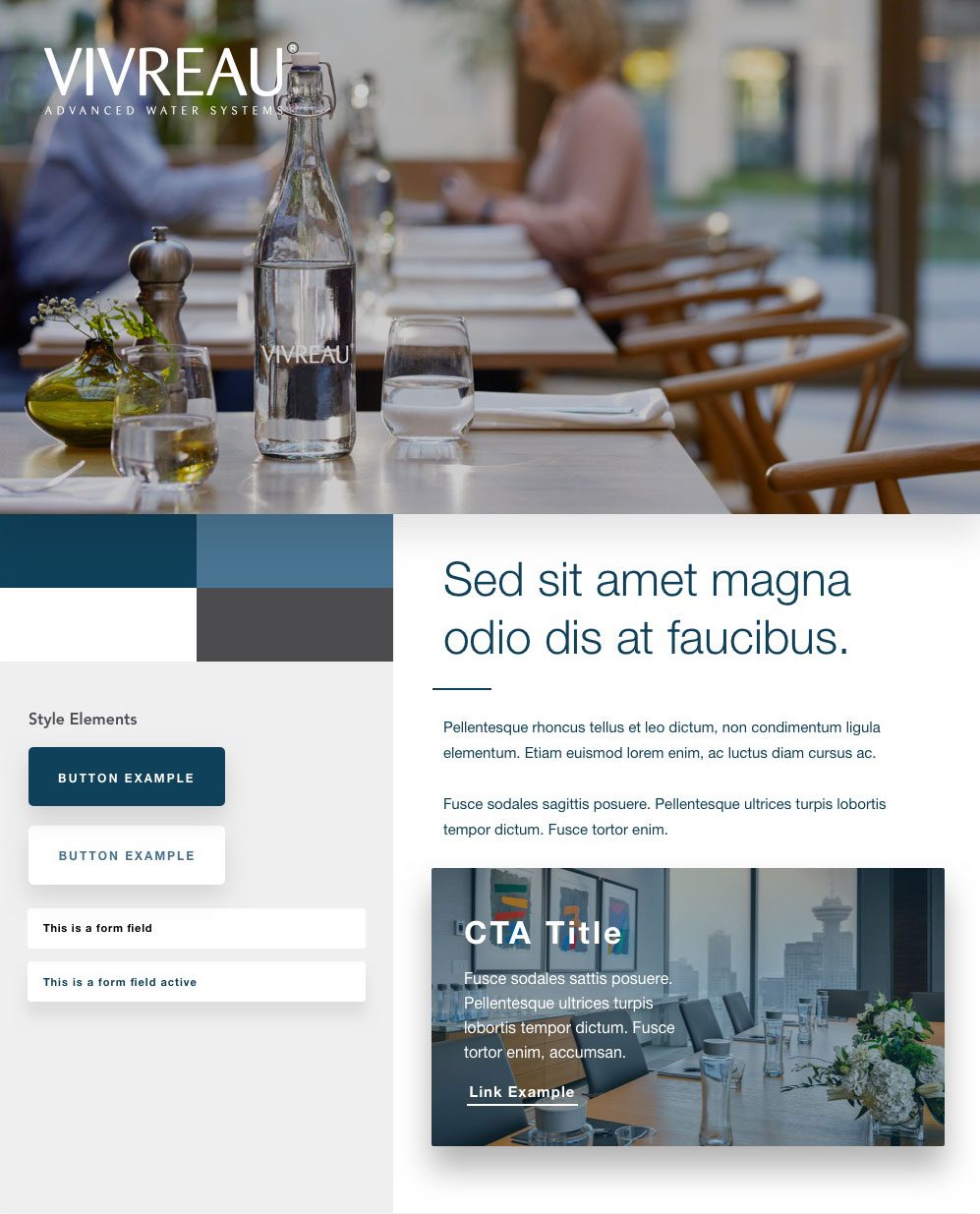 Phase 3
Bringing it All Together
The new Vivreau site is a much stronger testament to their brand, and to their positive environmental impact. As evidenced by their impressive post-launch numbers, site-wide SEO was improved by the redesign, and their audience finds their content much more engaging and easy to explore. And most importantly, the new site is driving significantly more conversions.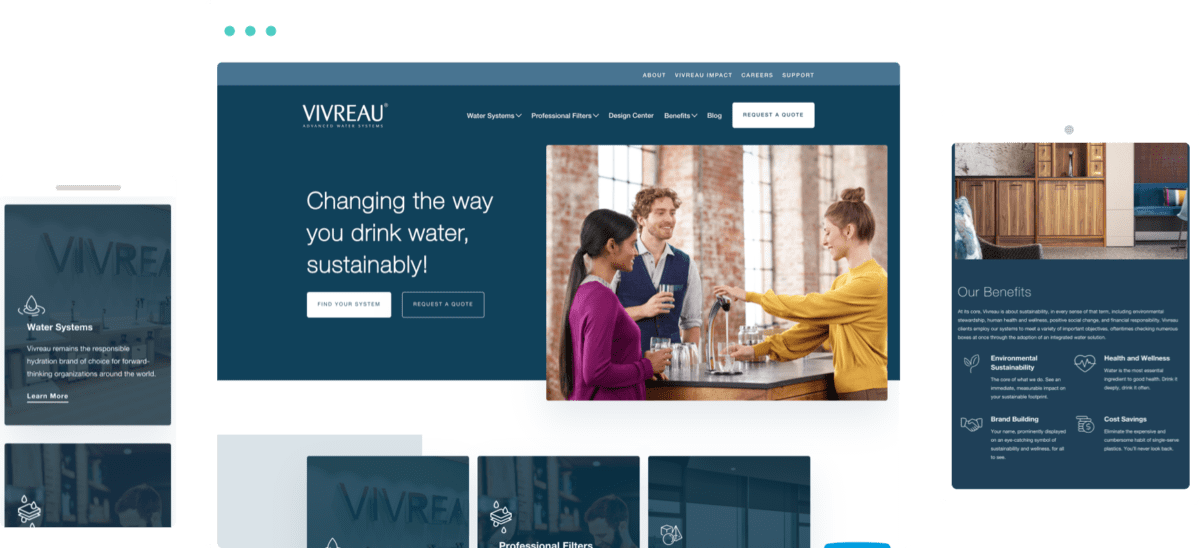 View Finished Site
Related Case Studies
Check out more of our web design case studies, to see the results we've helped our clients achieve.
Blenz needed a fresh new website to reflect their updated branding, and to help customers more easily find their way to online orders, app downloads, and perks.
Keep Reading
Our website redesign helped SISU's visitors quickly and easily find where to buy their products, while showcasing their wellness blog as a resource.
Keep Reading