About the Company
The Recycling Council of British Columbia provides residents, businesses and governments with the most comprehensive and up-to-date source of information on local curbside recycling services, province-wide Extended Producer Responsibility and stewardship programs, and share, reuse and repair options.
Objectives:
Improve overall aesthetic and user experience and to make the site more engaging
Improve site architecture and navigation to enable easier browsing and a more frictionless experience
Improve the experience and usability of the Recyclepedia
Increase visibility for broader services, initiatives and advocacy work
Build on SEO foundations to increase search engine traffic and drive future growth
Implement a fully responsive solution backed by WordPress CMS
PHASE 1
Prototyping
The RCBC website is home to a huge volume of important information, and over the years had become outdated and difficult to use. But the bigger challenge for this website redesign was several competing audiences: partners, sponsors, businesses, and the public.
Our goal was to create a logical information architecture that planned for a significant amount of new content while organizing the existing content for easier browsing and searching. We had to strike the right balance between the immediate needs of the public using the site and the more in-depth content needs of the other audiences.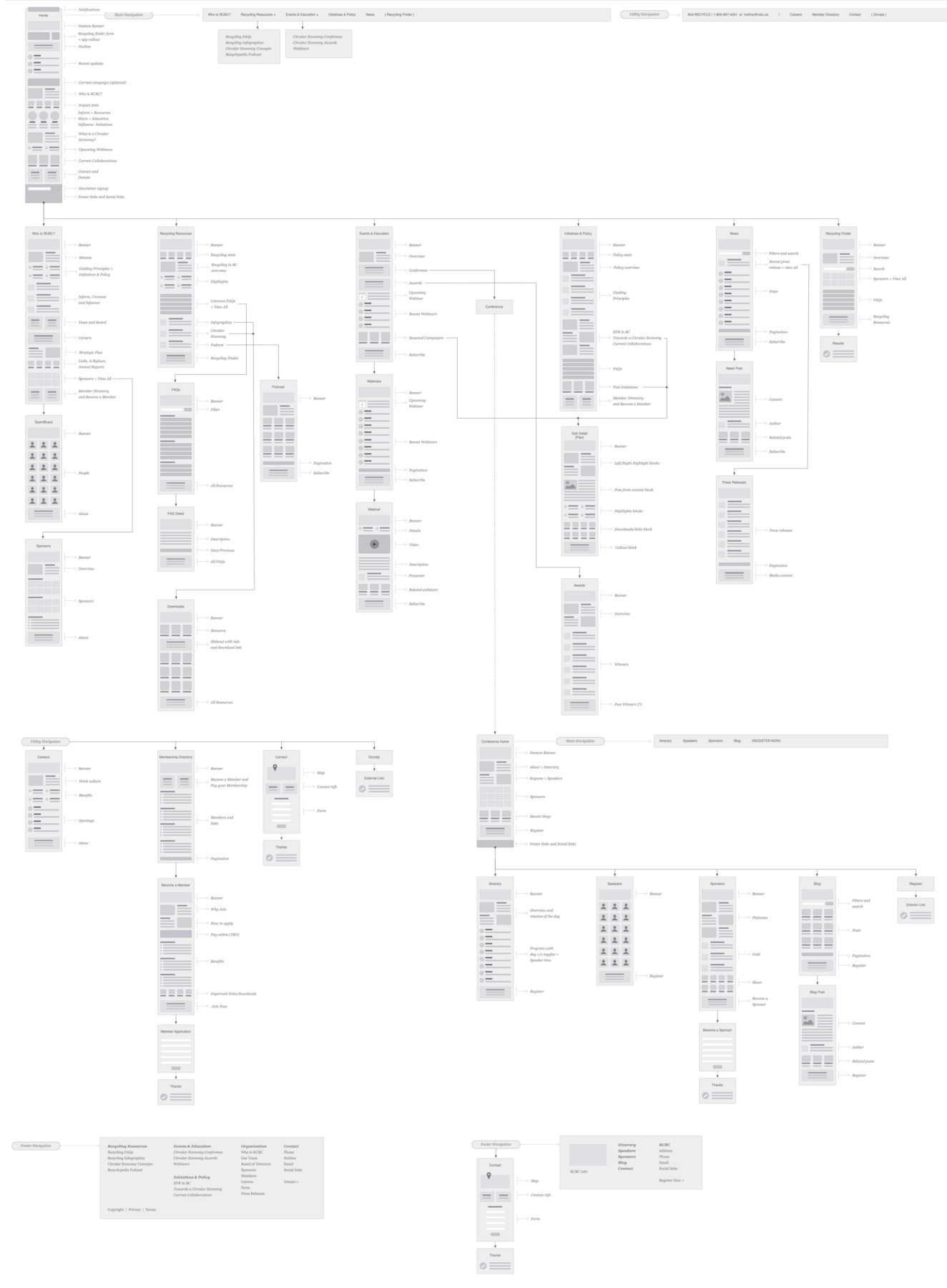 PHASE 2
Style
RCBC wanted to move away from the traditional blue-and-green look that was adopted by all environmental organizations at one time. We worked with their team through several different directions for the new look and feel, before settling on a palette of blues and bright purple accents. The new page designs and typography are much more modern and engaging.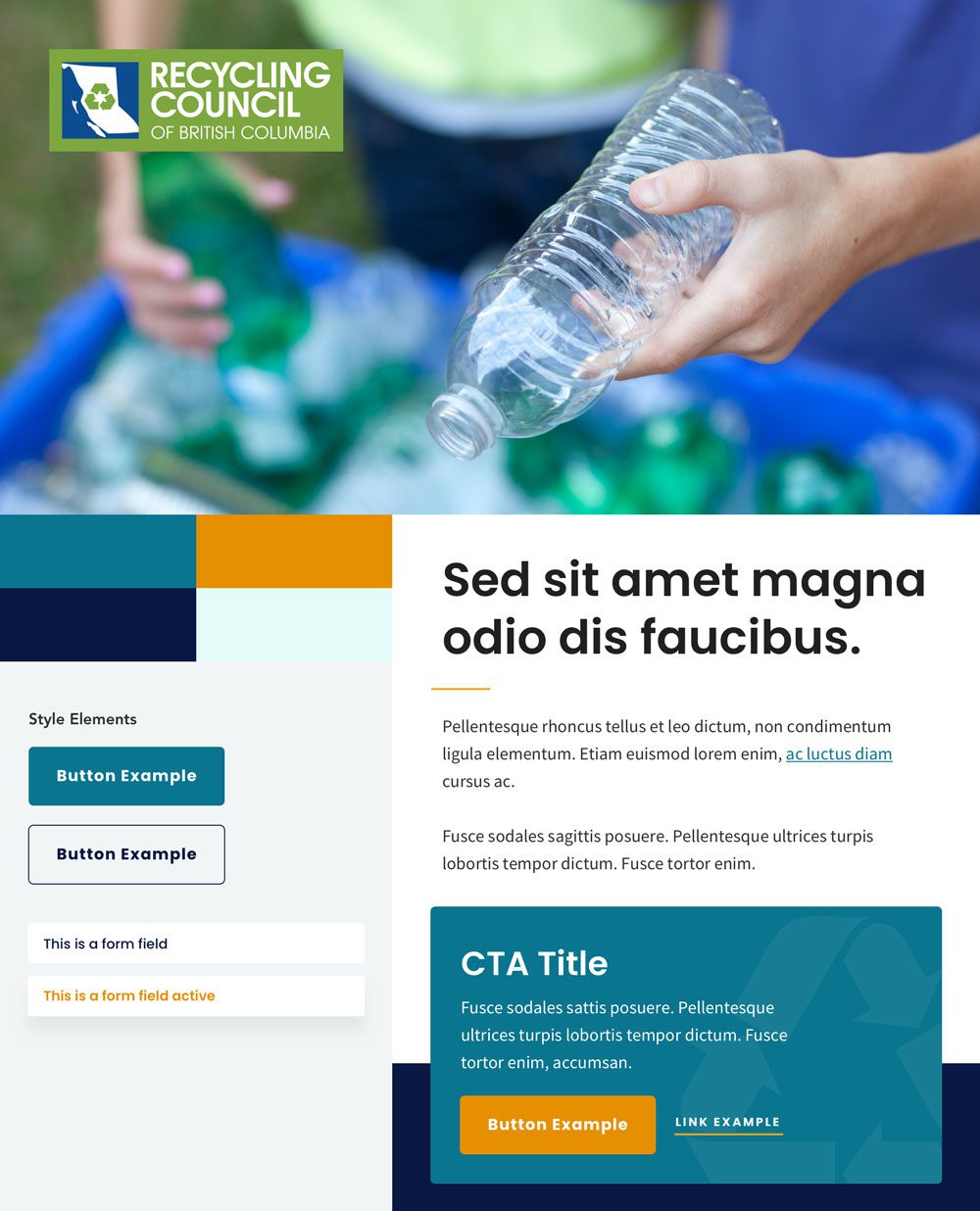 Phase 3
Bringing it All Together
The new RCBC website is a much stronger user experience across the board. It's quicker and easier for the public to find information – and for their team to manage. We helped them build their popular Recyclepedia app into the homepage. And the overall look and feel is much more welcoming for all of their target audiences.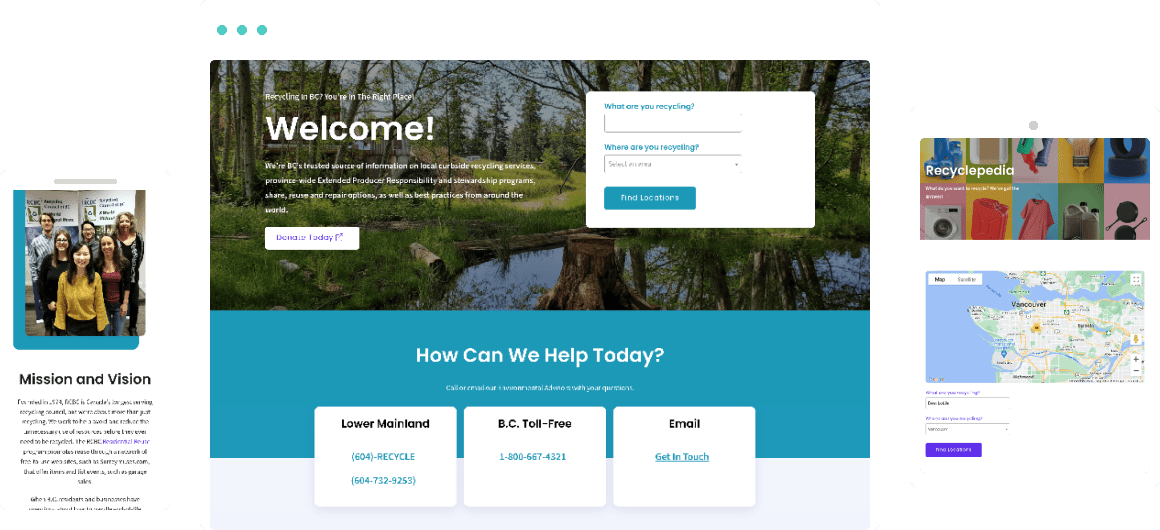 View Finished Site
Related Case Studies
Check out more of our web design case studies, to see the results we've helped our clients achieve.
BC Dairy is a not-for-profit association representing British Columbia's dairy farmers.
Keep Reading
SHARE is a Canadian leader in responsible investment services, research, and education.
Keep Reading