About the Organization
Neighbourhood Small Grants supports people who want to make their communities better places to live. Today, their programs are available in 26 communities across BC.
Objectives
Align website with new branding and positioning
Improve content strategy and site navigation for better accessibility
Improve the experience and usability of the Communities Finder via Google Maps API integration with search and filter functions
Create a more user-friendly and more visual Events and Stories areas with improved navigation and filtering
Grow social engagement and referral traffic through on-page AJAX sharing functions and dynamic Open Graph functionality
Implement a fully responsive mobile-first solution backed by WordPress CMS
Phase 1
Prototyping
Neighbourhood Small Grants (NSG) went through an exciting rebrand that included a fresh brand strategy, logo, and digital personality. This gave their new web design and development project some big, exciting goals. The new multilingual website needed to capture their new tone and storytelling. And functionally, it was all about content mapping.
Because their service is so community-based, we needed to create more obvious paths for visitors to see local content. This meant developing a new structure, using Google Map APIs, and strong location-based filtering to deliver customized experiences. NSG also has community managers for each of the areas they serve, who all need to be able to easily manage their respective content.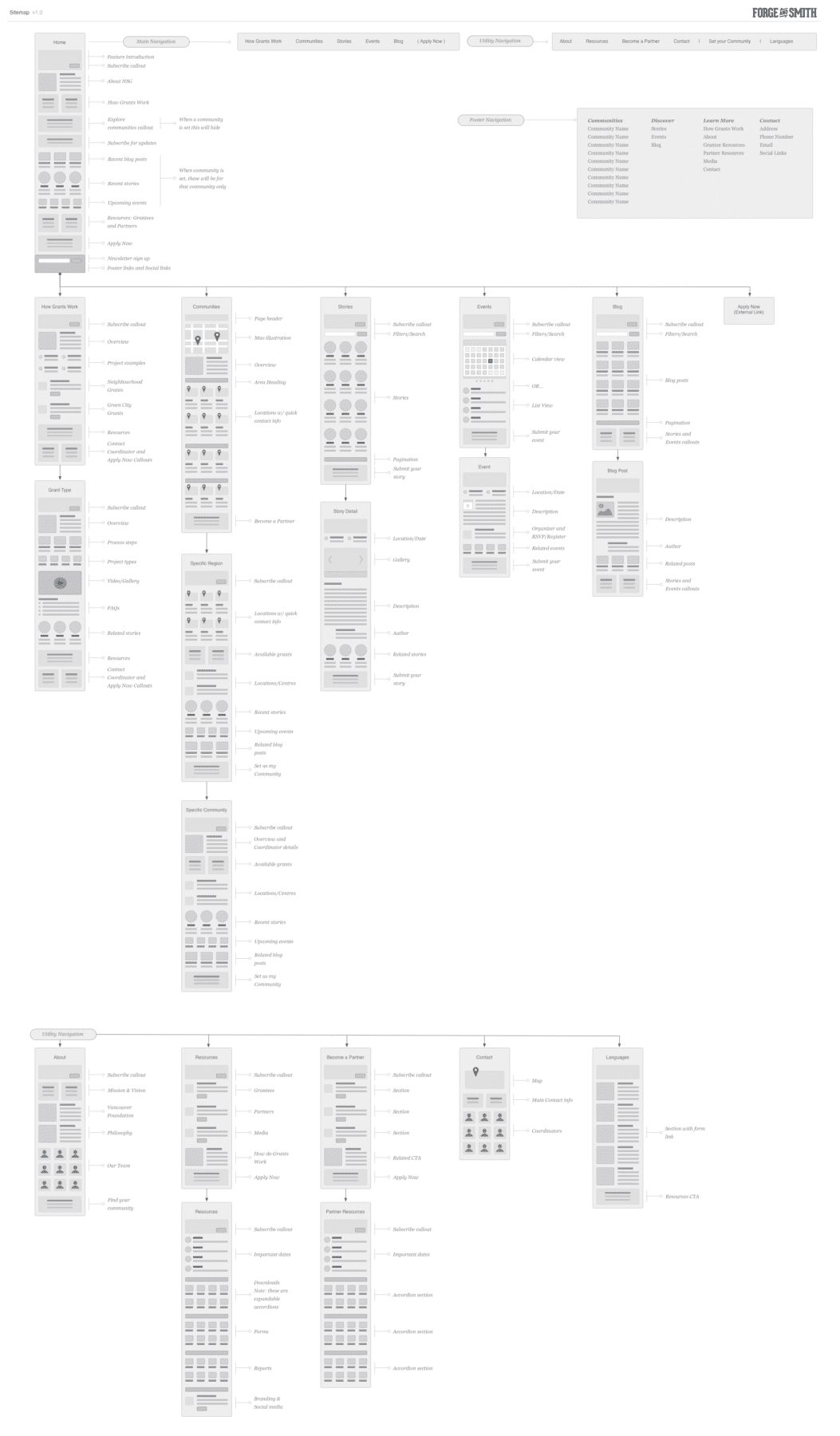 Phase 2
Style
NSG had a brand new look, and the redesigned website needed to show it off to the world. We played up their bright, friendly new colour palette, and created a significantly stronger visual story through emphasis on space and fresh photography. The objective for new site copy was to seamlessly guide visitors while matching their new voice and tone.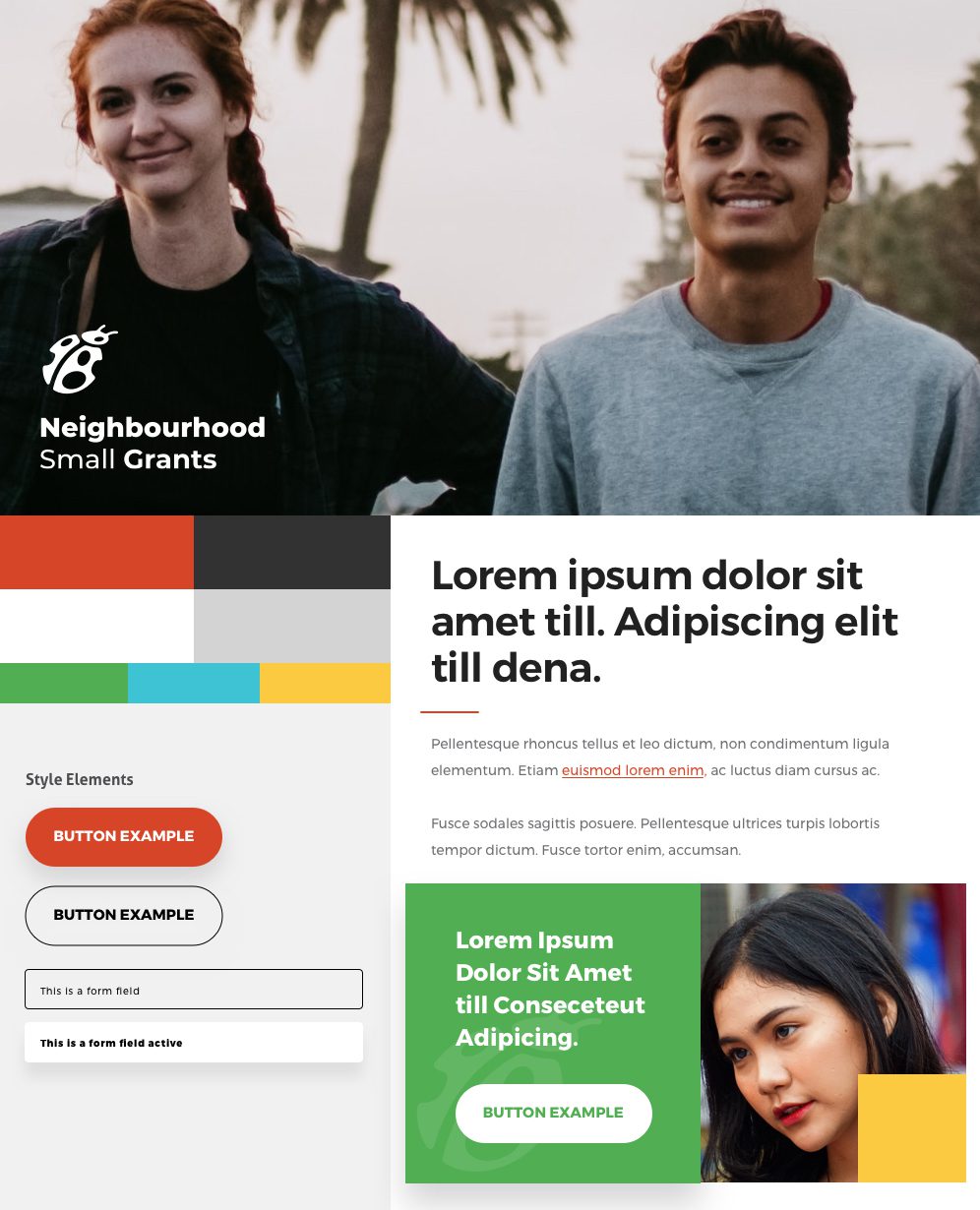 Phase 3
Bringing it All Together
The new NSG website is a welcoming visitor experience. It's significantly easier for people to find local content – all they have to do is set their location, and they'll always see the latest for their community. The grant application process is also easier to find and understand. In the short time since launch, audience engagement has already significantly improved on both desktop and mobile devices compared to last year.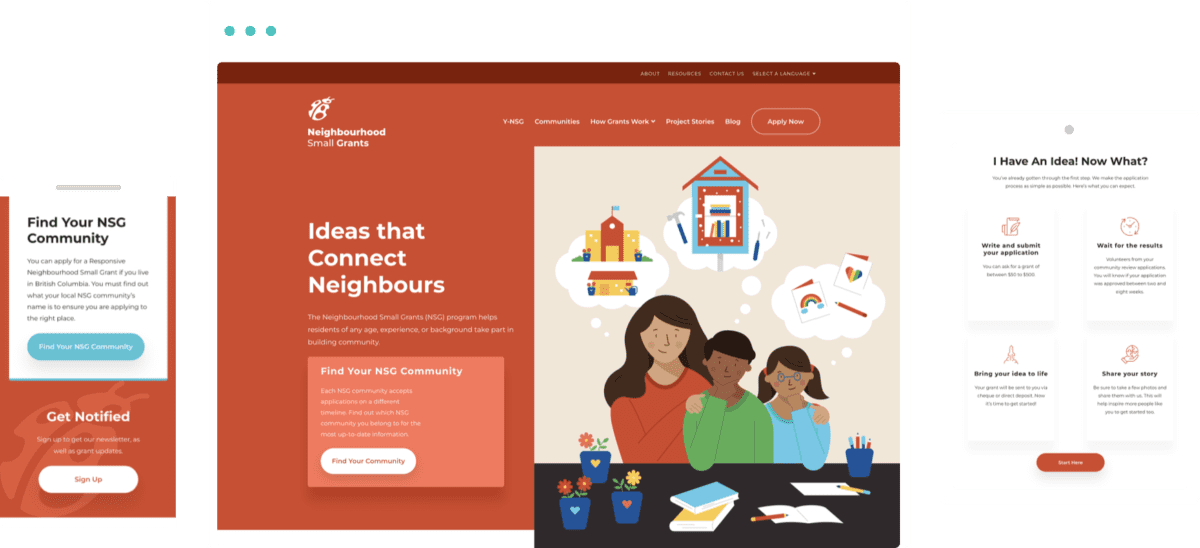 View Finished Site
Related Case Studies
Check out more of our web design case studies, to see the results we've helped our clients achieve.
BC Dairy is a not-for-profit association representing British Columbia's dairy farmers.
Keep Reading
SHARE is a Canadian leader in responsible investment services, research, and education.
Keep Reading