If you don't have a TikTok B2B marketing strategy, or if you're still sure that TikTok doesn't work for B2B, you could be missing out on a valuable opportunity.
Video is now inarguably one of the most crucial parts of digital marketing and advertising. We enjoy watching videos in our personal time, which makes us more likely to engage with videos from brands and in relation to our roles at work. And who's the current favourite for consuming video content? TikTok.
TikTok has been downloaded over 3 billion times
TikTok is the most engaging social app, with an average session length of 10.85 minutes
Although it's still most popular with Gen Z, the rate of adults using TikTok grew at 5.5x in 2021 – and 53% of its American users are 30+ years old (source)
30% of U.S. TikTok users say they watch less video content on other platforms (YouTube, streaming, TV) after joining TikTok (source)
Social media platforms like Instagram are rushing to make changes to keep up with TikTok's dizzying rise in popularity, including shifting focus to a video-centric feed.
With that said, most B2Bs still assume that TikTok isn't the place for them. But with the sheer volume of active users, coupled with the small number of B2Bs competing on the platform, it's definitely worth consideration. This article will show you how TikTok can be a huge asset to growing your business online.
What is TikTok?
TikTok is a video-based social media platform that has grown exponentially over the past few years. It began as a dance video platform for teenagers, but it has expanded to include helpful, relevant content for and by people of all ages.
TikTok videos use captions and hashtags, and accounts can include a link in their bio to provide followers and viewers a way to access their other content.
Want to know more about how hashtags work on TikTok? Check out our Complete Guide to Hashtags for Business Growth!
TikTok business users can make videos of their own, including original audio such as talking to the camera, or voiceover like a demo or tutorial. They can also use audio clips that already exist in the app, and make videos that fit those sound bites.
The best part is that any TikTok video can earn thousands of engagements, regardless of how long your account has existed, how many followers you have, or how popular your previous videos were. This makes it much easier for a brand to find success on TikTok than on other social platforms.
How TikTok Can Work for B2B
We've already established that video is an immensely popular type of content. Facebook, Instagram, LinkedIn, and Twitter all encourage users and advertisers alike to share videos – and the algorithms are more likely to show video content to your audience, or make it discoverable by hashtag, than static images.
If any part of your business process is interesting to watch, you can easily make a video to share on TikTok. You can post videos ranging from product tutorials to industry insights, tiny interviews with your in-house experts, troubleshooting advice, or quick tips and hacks that showcase your leadership.
Better yet, create a mixture of different kinds of videos, so you can attract new followers through fresh content. TikTok is a great way to humanize your business, which can be especially useful for 'dry' industries or companies that struggle with communicating a highly technical offering.
If you do a TikTok user search, you'll see that many brands from large to small are becoming active on TikTok and making their mark. You can (and should!) be a part of that.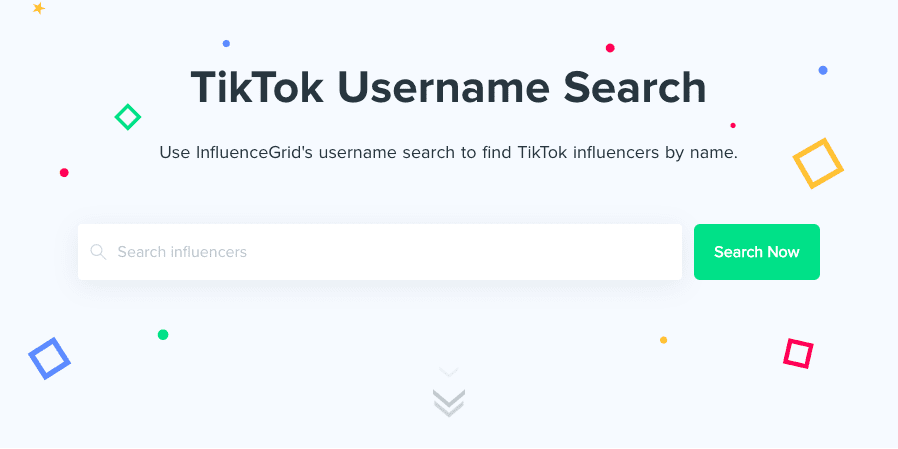 If you're still on the fence, you can visit TikTok's Small Business Centre to see how other businesses are using the platform, find support tools, and get ideas for your own TikTok marketing.
How To Network On TikTok As A B2B
TikTok is becoming a social space where business owners and professionals spend time, so if you're looking to connect with them – now's the time for you to join the platform, too. Networking and relationship building on TikTok will take time, just like it does offline or on any other platform, but the results are worth it.
Begin by identifying a few creators or businesses you want to connect and network with on TikTok. Follow them, watch their content and engage with their posts. Leave comments on their videos when appropriate, and if the situation is right, you can even consider stitching one of their videos to provide your own insight.
As another business sees you engaging with their posts, they're likely to respond to you. Then, you can try sending them a message and really connecting. Keep an eye on your mentions, too. Maybe another business is trying to network with you on TikTok!
7 Tips for your 2022 TikTok Marketing Strategy
1. Create And Master Your TikTok Pro Account
If your B2B is present on any social media platform, you're familiar with the idea of personal and business accounts. A pro account is what TikTok calls their business account.
To create a pro account, simply make an account on TikTok and then go into the Privacy and Settings tab. From there, choose "Manage Account."
On that page, you'll find an option to "Switch to Pro Account." Tap that and follow the instructions.
Once your Pro account is established, you'll have access to the most important tool: analytics. TikTok's analytics will help you get to know your audience and see stats like your weekly and monthly views, follower growth, and trending videos.
2. Establish Your Target Audience And TikTok Niche
As with any type of marketing, knowing more about your audience allows you to create better, more relevant content that will resonate with them – and help them convert into customers.
When you're creating your TikTok marketing strategy, you want to be clear about your target audience and the kind of content they enjoy watching. Some users are on TikTok to see trending dances or lip sync videos, and you might have a lively team that's capable of making fun videos purely to entertain and raise brand awareness.
Other users want to see educational content, and that's the B2B sweet spot.
Do your research to learn as much about your audience's behaviour on TikTok as you can before you start making videos. Then, test different kinds of content to see what really resonates with the people you want to reach.
3. Develop a Hashtag Strategy
Hashtags are important on TikTok because they can help your videos get discovered by anyone using the app. This is a big deal when you have a new account and few followers.
Unlike Instagram where you can include up to 30 hashtags, TikTok follows Twitter's lead by limiting characters. You only have 100 characters for your caption including the hashtags, so think carefully about what you want to include.
As of summer 2021, TikTok allows 15-second, 60-second, or 3-minute videos. That's plenty of time to get your message across, so you can use the tiny caption to focus on hashtags. Identify hashtags that are relevant in your niche, and incorporate them into your videos.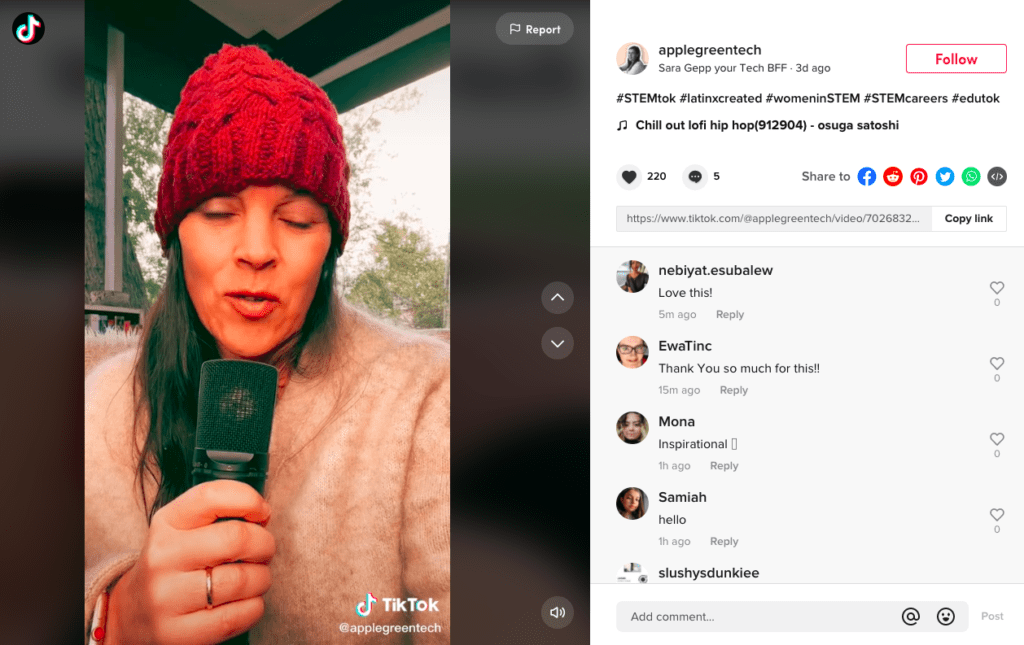 4. Take Advantage Of Trending Sounds And Challenges
If you or someone on your team feels comfortable participating in trending TikTok challenges, go for it! That shouldn't be the only content you create, but by mixing in some lighthearted, fun videos, you'll make your business account stand out.
Even if you don't want to do TikTok's popular challenges, you can use trending sounds in the background of your videos. This will help you get on the main page of the trending audio, so when people visit that sound's page to see other videos using it, yours will be part of the mix.
5. Create Original Content
This goes without saying, but part of your TikTok marketing strategy needs to be creating original content. Produce videos that are specific to your audience and your brand.
Whether that's educational, product-based, or introducing your team, create content that no one else will have. Or, try starting your own challenge if you or someone on your team is feeling extra creative!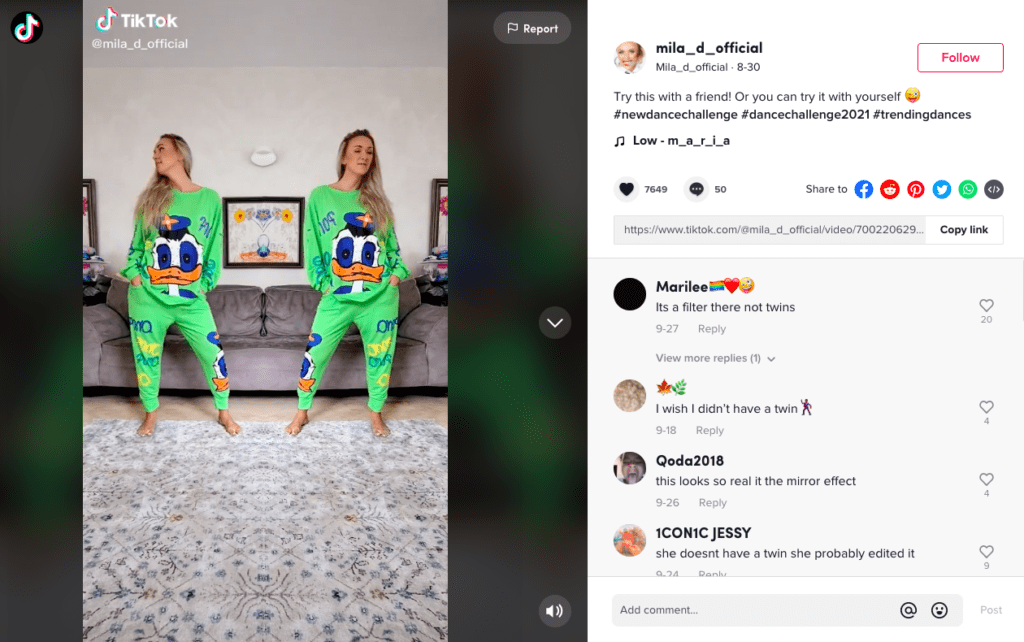 6. TikTok Paid Advertising
As with most social media platforms, you can also create ads to run on TikTok.
The most common ads on TikTok are paid, in-feed ads, where you'd create a video that looks like a normal TikTok video and then pay to promote it to a targeted audience. Think of it like a sponsored post on Instagram.
For businesses with bigger budgets, there are other assorted options. You can choose to start a hashtag challenge, add ads to that, create discover banners, or make a brand takeover ad. These campaigns can cost upward of $50,000 USD, depending on your goals. The in-feed ads are much more cost-effective, and work similarly to a Facebook Ad.
TikTok now offers 'TikTok Tactics', a free course to help businesses get the most out of their ads.
7. Partner And Facilitate Brand Sponsorships With Influencers
Again, if you're familiar with other social media platforms, you're probably familiar with the value of influencer marketing for B2B. Partnering with an influencer will help give you the credibility you need to grow your following and increase brand awareness, by placing you in front of a new audience that already trusts the influencer's opinions.
You'll want to find the right influencer (or micro influencer) within your niche, so you can target your pitches to people who would be valuable in helping achieve your goals. Once you do, you'll need to figure out logistics like pricing and campaign details. It's easy to use a TikTok calculator to find the best way to create these detailed pitches and campaigns.
Working with influencers isn't in every small business' budget, though. If that's not in the cards for you right now, you can still explore which influencers have the most trust within your niche, and see what kind of content they're creating. They can also help you find out what kind of content is successful with your specific audience. You can use this information to inform your own TikTok marketing strategy.
Time To Start Filming
No matter how you choose to use TikTok for your business, the most important thing is to get started. Make a video or two so you can learn how the app works and get comfortable with it. Learn about your audience, and focus on publishing content for them.
There will be trial and error, but remember that TikTok is a fun platform! Its users aren't expecting flawless, polished videos. Get creative and try new things with your videos, and your audience will feel that energy.
So, what kind of B2B video are you going to make first?