When it comes to your business, a great product is only one part of the equation. Getting that stellar commodity in front of the right customer is key — and can be a difficult puzzle to piece together, even for the savviest business owners. A small business marketing plan is what you need, but financing is another challenge altogether.
While there are many ways to market your company without a hefty budget, sometimes you simply need more capital to scale your marketing. And that's okay. As long as you've done your research, identified your KPIs, and have a solid plan for conversion, investing money in a robust small business marketing plan is a great way to grow your business.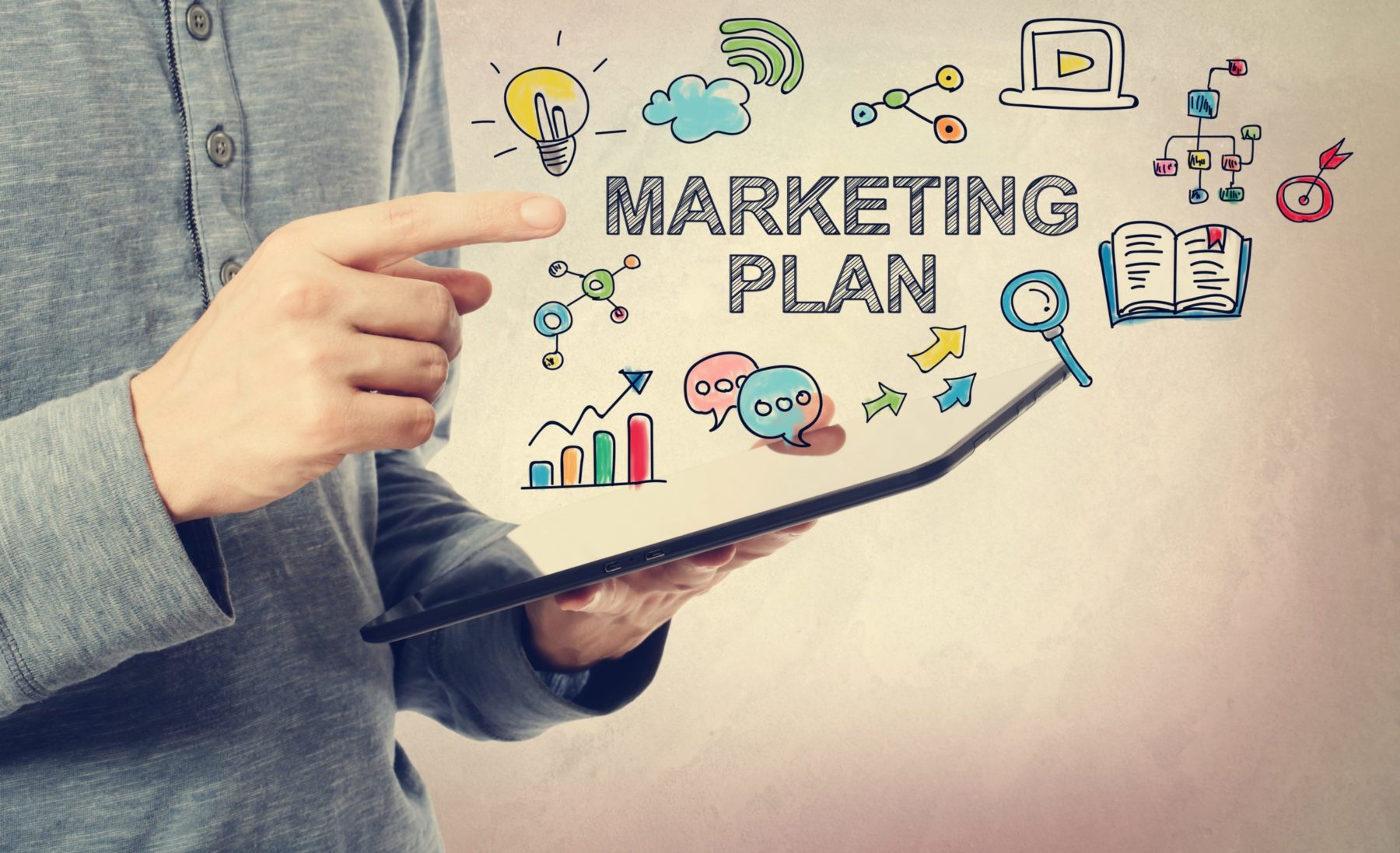 How To Finance Your Small Business Marketing Plan
Good marketing doesn't come without a price. The average cost of a social media campaign ranges from $4,000 to $7,000 — and that's just one aspect of your marketing mix. According to a recent survey from Gartner, the majority of small businesses spend about 10% of their annual revenue on marketing, while the SBA suggests small businesses dedicate between 7-8% of their annual revenue.
The takeaway? A good small business marketing plan is a significant investment.
How Much Do You Need?
As you look to grow your business, the first step is to craft the right marketing budget. As you look at an overall budget, understand exactly how your goals and expected outcomes align, and what you need to do to move the needle.
Once you've laid out the marketing you can do organically (SEO-driven content, social media amplification, and guerilla marketing, for example), look at what the rest will cost. Is it more than you can spare with your current revenue?
When considering debt to finance a small business marketing plan, you will want to feel confident in the return you'll see. Though your marketing efforts will (hopefully!) end in an increase in sales and revenue, taking on debt will definitely result in an additional bill to pay back — so it's essential to work out every kink before you sign the dotted line.
Your source for the necessary funds will depend on how much you need and what you want to do with it. Let's explore a few popular options for small business owners looking for marketing capital.
Business Credit Card
Most small business owners would benefit from opening a business credit card. Whether you're already an active business credit card user or you're considering opening a new one to fund your marketing plan, they can help your company build necessary business credit, cover cash flow issues, earn rewards and travel perks, and keep your personal and business finances separate.
A business credit card can be a great way to pay for recurring marketing expenses such as social media analytics subscriptions, Google AdWords, paid Facebook posts, and email marketing — as well as one-off expenses like launching a video campaign or reaching more customers during Small Business Saturday.
When considering a credit card to cover marketing needs, a card with a 0% introductory APR, such as the American Express Blue Business Plus, will allow you to launch — and pay off — your campaigns before you're charged hefty interest.
If you're all about points, the Chase Ink Preferred offers 3 points per $1 spent on social media and search engine advertising. For Canadian small business owners, RBC Royal Bank offers a wide variety of business credit cards whether you want to give your employees spending power or you need a low annual fee.
Business Line of Credit
A business line of credit is another option for funding your marketing campaign. A line of credit gives you access to a pool of working capital that you can pull from as needed. The good news is that you only pay interest on the funds you actually draw. Also, there are many business line of credit options for small businesses, even those with poor credit or limited time in business.  
Another perk of a business line of credit is that you'll be able to access the funds on a revolving basis. As long as you're paying back what you borrow by the expected deadlines, you'll have access to the funds as long as you need them. Say you're considering hiring a marketing consultant to help push your campaign forward. If it goes well, you can lean into your line of credit for future consulting or marketing needs whenever there are cash flow gaps.
Small Business Microloan
If you have more concrete ideas for your small business marketing plan or need a larger sum of money, you may consider financing it with a loan, especially once your business becomes cash flow positive and your revenue increases. However, you may find that most traditional term loans involve too large of an investment, and a microloan may be a better choice for your needs.
These loans typically range from $500 to $50,000, and sometimes require collateral or a personal guarantee. The Small Business Administration offers a very popular microloan program for both startups and existing businesses that carries a maximum term of six years, but they're not the only place to find a microloan.
There are a handful of alternative microlending providers that also service startup businesses looking for smaller loan amounts. A microloan can be a flexible way to find the funds you need for a marketing plan, especially if it requires more than a business credit card or line of credit can offer.
Small Business Term Loan
If you own a more established company and your small business marketing plan requires more funding than can be provided through the options above, it may be a large enough investment to justify a small business term loan. These will give you access to a maximum of $25,000 to $500,000, but come with more long-term responsibility.
Most business loan lenders require you to have been in business for at least two years in order to be considered (you'll also need decent credit). A traditional route is through your local bank or credit union. These loans usually offer lower interest rates — but also come with notoriously low approval rates.
Alternatively, lenders such as Lending Club and Funding Circle offer low upfront costs and higher rates of approval. In return, you will likely pay more interest than you would with banks or credit unions. The Business Development Bank of Canada offers Canadian business owners term loans up to $100,000, but still requires a good credit history and at least 24 months generating revenue.
A traditional term loan is a big commitment. Before you consider taking on a long-term payment plan to cover marketing needs, be sure that the benefits outweigh the cost of the loan.
Marketing is essential for every small business, but every company's marketing needs will vary. In an ideal world, a marketing plan will be paid entirely from your business' revenue, but sometimes you need a little more to move the needle, especially in the startup phase. Taking on debt to fund a marketing plan can be a successful avenue for growth, but it's important to weigh the pros and cons before making any financial decision.