Case studies, project portfolios, 'Our Work' — whatever you call them, they're one of the most powerful pieces of content your business can create.
We wouldn't make a statement like that if we didn't live and breathe it ourselves. Here at Forge and Smith, we've firm believers in the power of case studies as a strategic website component. Our own case studies have been a valuable asset and a reliable sales and marketing tool from day one.
Go ahead and take a peek at Our Case Studies. We'll wait.
Fact: case studies are great for SEO.
Fact: case studies are great for content marketing.
Is there anything case studies can't do? Let's look at nine awesome ways that case studies are a solid content investment for B2B businesses.
How Case Studies Boost SEO
When it comes to pleasing search engines, there are hundreds of hidden ranking signals that each algorithm uses to decide how your website's content stacks up. Case studies provide an excellent form of content to address common ranking factors used by the biggest search engines.
Website freshness
After a 2017 algorithm update, SEO experts noticed that Google was rewarding websites that were regularly publishing fresh content — and penalizing sites with only old content.
It's a good practice to add new content to your website at least once per month. The most popular method is a company blog or news section. But what do you do if you're a small business and don't have the time or resources to come up with editorial material?
Enter the case study.
Case studies are usually relatively easy to create from existing project assets and interviews, or copy created by team members involved in your project. As long as your business is regularly doing work, you should be able to continuously create content around it. Use an SEO tool like YOAST for WordPress, and you can easily keep your site fresh and optimized.
Content quality
When it comes to content, it's quality over quantity. Yes, you want to be regularly creating new content, but it has to be good.
Primary landing pages on business websites rarely meet SEO standards — not enough copy, no keyword optimization, no internal or outbound links within the copy… you definitely need another place on your website to host the really juicy content.
Like blogs, case studies give you the opportunity to publish in-depth content that hits your SEO goals. Earn lower bounce rates, longer time on page and session durations, and more pages per session through enticing related content CTAs, and improve your website's overall quality score. Case studies have user engagement signals on lock.
Website relevance
Each search engine uses keywords differently, but they all use them to help understand your content's relevance to a searcher's query.
Whether it's Google's latent semantic indexing, or Bing's exact phrase matching, case studies are one of the most straightforward, natural places you can write content around your target keywords.
Want to more about the difference between Google and Bing? Don't miss SEO Practices Beyond Google: Yahoo, Bing, and More!
How Case Studies Improve Content Marketing
The true power of case studies lies in their ability to attract and retain potential customers, and to help drive sales or leads — which is the purpose of content marketing.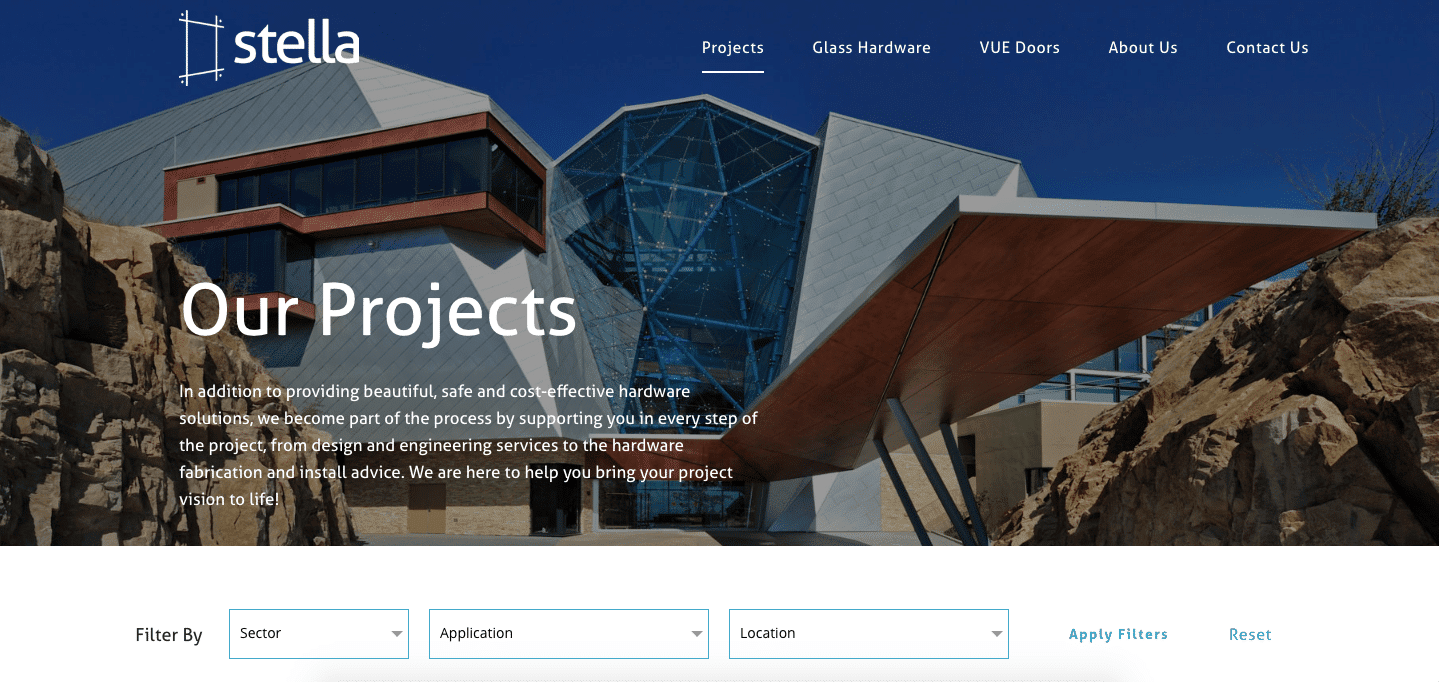 Establish trust
Your team might have come out of the womb a pack of creative geniuses, but most people researching a business to work with are going to want to see some experience.
Case studies provide the receipts. They establish credibility by illustrating your history of successful projects, and usually also name the other businesses with whom you've partnered.
Increase brand awareness
It's hard to have an active social presence when you have nothing to share.
It can be downright difficult to maintain social media profiles and email newsletters. Many B2B businesses struggle to produce visual content like behind-the-scenes photos and video, news stories, or educational resources. Case studies give you a great piece of discoverable, shareable, engaging business content — and one that drives website traffic.
Whether you work in a creative industry or build custom homes, it can be tricky to give clients a proper look at how great it is to partner with you.
Case studies allow you to document your process — ideally with accompanying visuals — and give potential customers a real look at how you work. Transparency goes a long way in creating an emotional connection that will result in contact.
Showcase results
Sure, you can put a bunch of numbers on your homepage to let people know how great you are. But it's difficult to tell the whole story without creating copy clutter.
Case studies are a strong place to detail results, illustrating your team's authority and skill throughout the step-by-step process that led to the successful outcome — and you get to have a whole page of successful outcomes. It's not bragging to factually and accurately deliver data that supports your awesomeness.
Drive conversions
Content marketing is all about creating useful, relevant content that helps a niche audience solve a problem, and ultimately leads them to the conclusion that your product or service can help.
Case studies are a Swiss army knife of conversion-driving content. They help potential customers see your body of work in real life, understand how your work has benefitted other businesses like theirs, and access proof points that back up your capabilities.
Your sales team can use case studies to share relevant projects during pitches or in response to enquiries. Case studies also drive leads for those quietly researching your business from the comfort of their desks during the work day.
If there's a piece of content that can help someone move from consideration to decision, it's a case study.
Social proof
Yes, we get it, your business is really good. But why should we take your word for it?
A case study takes the ego out of promoting your brand, because it's a clear-cut way to let people see the work and results for themselves. From images and videos to copy, client testimonials, and results data, each component of a case study can help a potential customer clearly learn everything they need to know about your business.
Five Steps to Craft a Killer Case Study
Make the introductions

— Who did you work for? What do they do? Help a reader understand why this case study is relevant

Set the stage

— Summarize the scope of the project, including the problem that brought the client to your business

Outline the process

— This can be as brief or as detailed as you want, depending on your industry, audience, and brand guidelines; give the reader insights into how it looks and feels to work with your team

State the solution

— Summarize how your process led to a successful outcome, highlighting exactly how the problem was solved by this project

Showcase the results

— Use data like Google Analytics, or client testimonials, or both!
Don't forget to link to other relevant case studies! It's helpful if your projects can be filtered by categories, but it's a strategic user experience move to suggest the next piece of related content and encourage the natural progression in their journey.