About the Company
Herstasis™ delivers vital, science-based information about perimenopause to women, so that they can advocate for their own health and make educated choices about managing their symptoms.
Objectives:
Establish brand equity and online reach through branded storytelling
Ensure clear site navigation to ensure clear paths to information and support overall accessibility
Drive conversion of site visitors into contacts and ultimately customers
Drive conversion of site visitors into contacts and ultimately customers
Implement a fully responsive solution backed by WordPress CMS
Results
Conversion Rate
0
%
First Month Post-Launch
Avg. Pages per Session
0
First Month Post-Launch
Bounce Rate
0
%
First Month Post-Launch
Phase 1
Prototyping
Herstasis™ is a brand new tech startup consisting of scientists, engineers, business professionals and clinical researchers, all working together to create a platform to help women and clinicians to manage their transition to menopause. What they needed was a strategic website to raise awareness, attract investors, and build an audience ready to use their product when it launches.
This web design project was focused around creating an uncluttered, engaging user experience with emphasis on clear paths to resources and conversion points.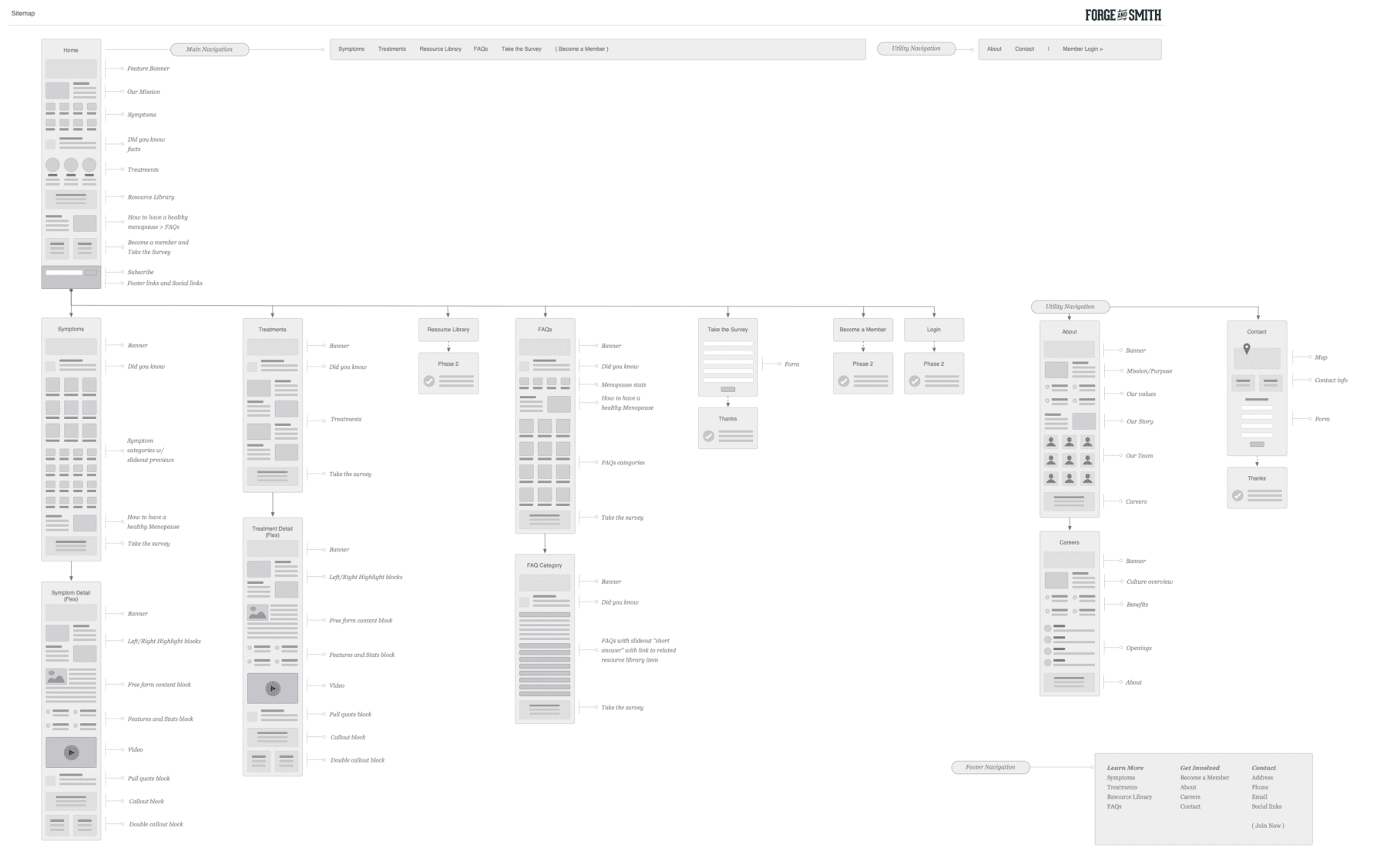 Phase 2
Style
Herstasis™ came in with strong visual branding that was a lot of fun to work with. The site needed to feel inclusive, and evoke a fine balance of scientific fact and gentleness. We worked with their team to develop the right combination of illustrations, photos, icons, and typography to get their personality across.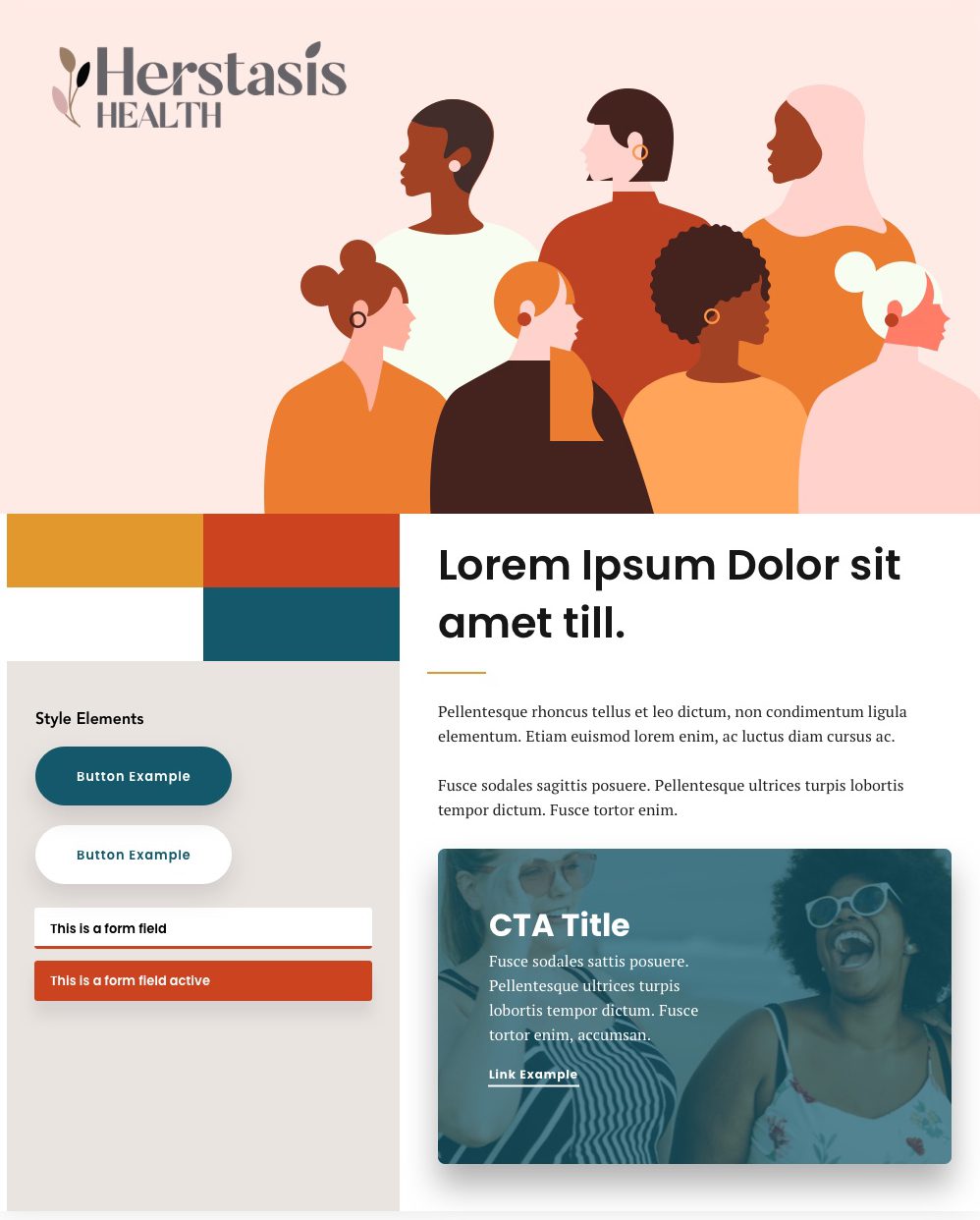 Phase 3
Bringing it All Together
The new Herstasis™ website hit the ground running as a strong brand asset. In its first month post-launch, the site is already driving awareness and attracting potential investors as evidenced in their high conversion rate and strong on-page engagement numbers. And the pageviews (and long dwell times) for their therapies and symptoms resources show that the content is resonating with their audience.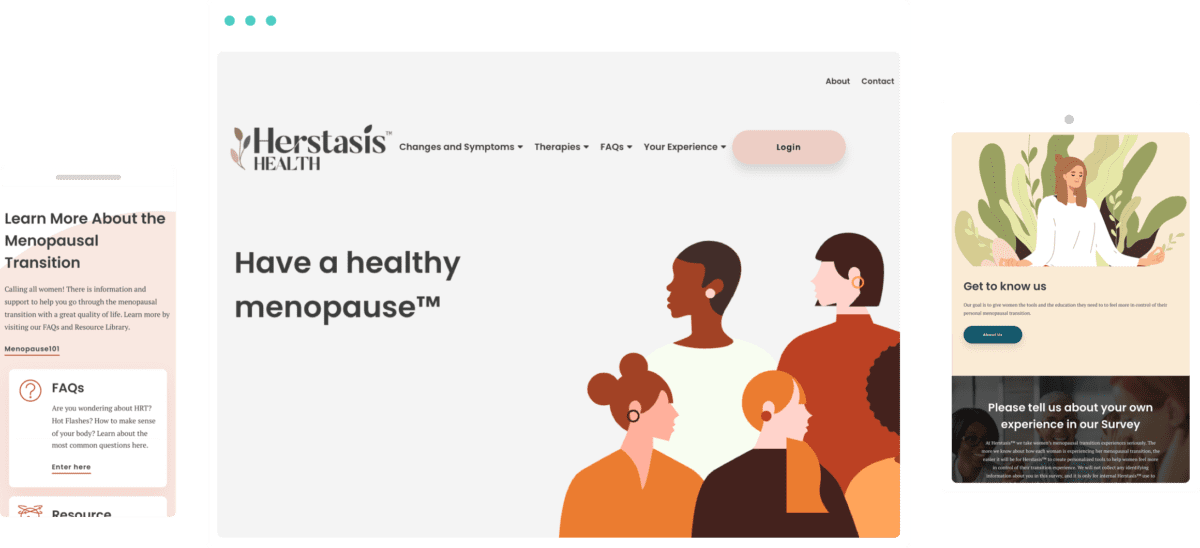 View Finished Site
Related Case Studies
Check out more of our web design case studies, to see the results we've helped our clients achieve.
We designed an all-new website for BRIA to launch their new virtual mental healthcare service for women and start building their patient list.
Keep Reading
Another long-time partner, we've worked with PCRM through redesigning and expanding their website as their business has grown to include new locations and services.
Keep Reading