About the Company
Four Points Insurance is an offshoot of Mutual Fire Insurance Company of British Columbia. They provide commercial insurance products for the SMB.
Objectives:
Align the look and feel of the website design with the offshoot company's new branding
Ensure accessible information architecture for easy content discovery and to establish credibility
Build out a powerful Find A Broker functionality filtered by user location
Establish a gated broker login area that filters access to resources and contacts based on broker ID
Implement a fully responsive solution backed by WordPress CMS
PHASE 1
Prototyping
Four Points Insurance was launched to offer a variety of commercial insurance options with a focus on small and medium businesses. A brand new site was needed to showcase the suite of commercial insurance offerings, while maintaining the parent company's reputation for stability and forward thinking.
This web design project was driven by a combination of careful information architecture and brand strategy. Four Points needed to first define their branding, then we needed a content structure that would make sense to both potential clients and current brokers.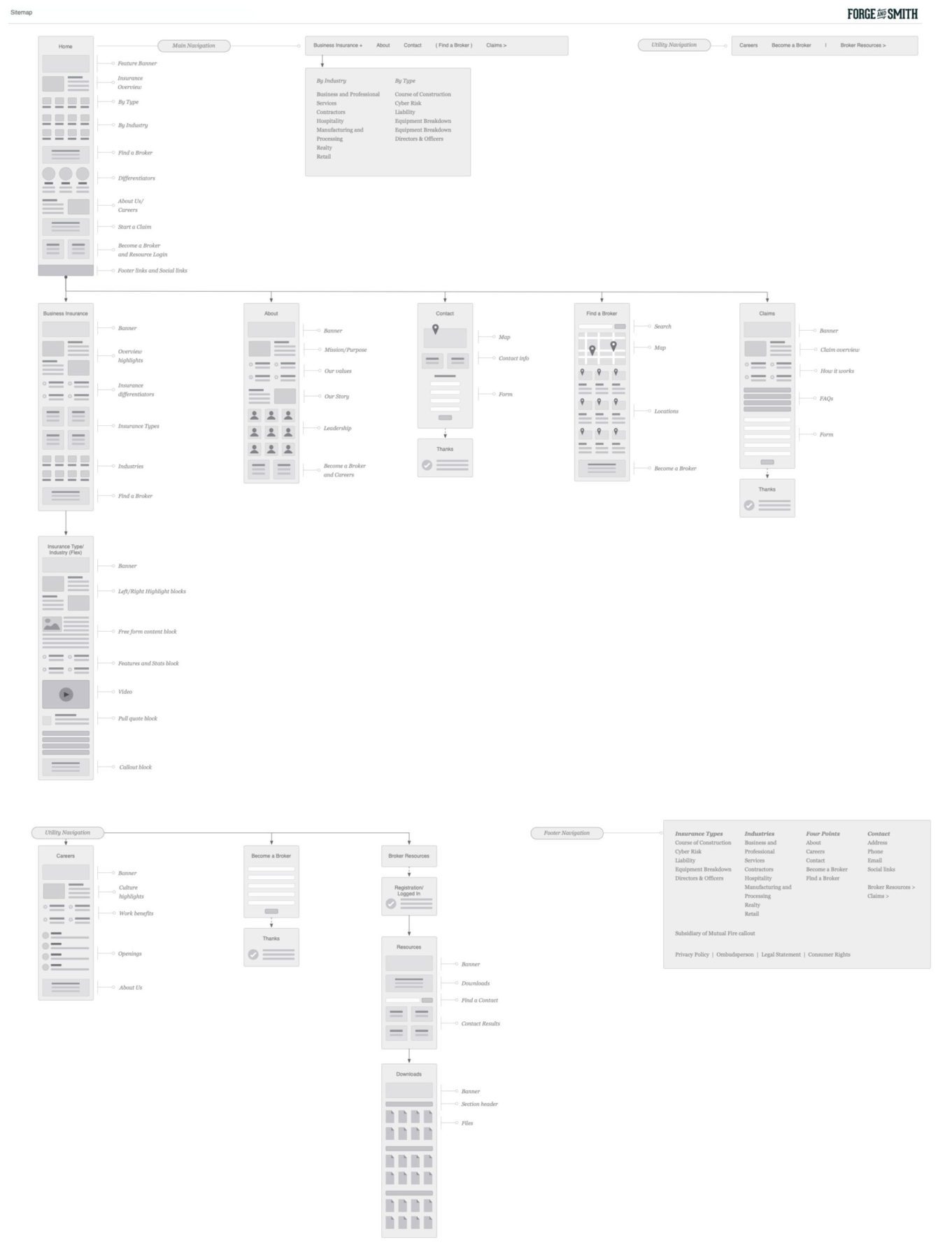 PHASE 2
Style
Taking cues from the new logo, authoritative greys and greens house conversion and callout areas while a bright orange accent brings clarity to navigation intent. Attractive sliders house areas of focus to boost brand authority, while establishing the differences from the parent company's insurance offerings.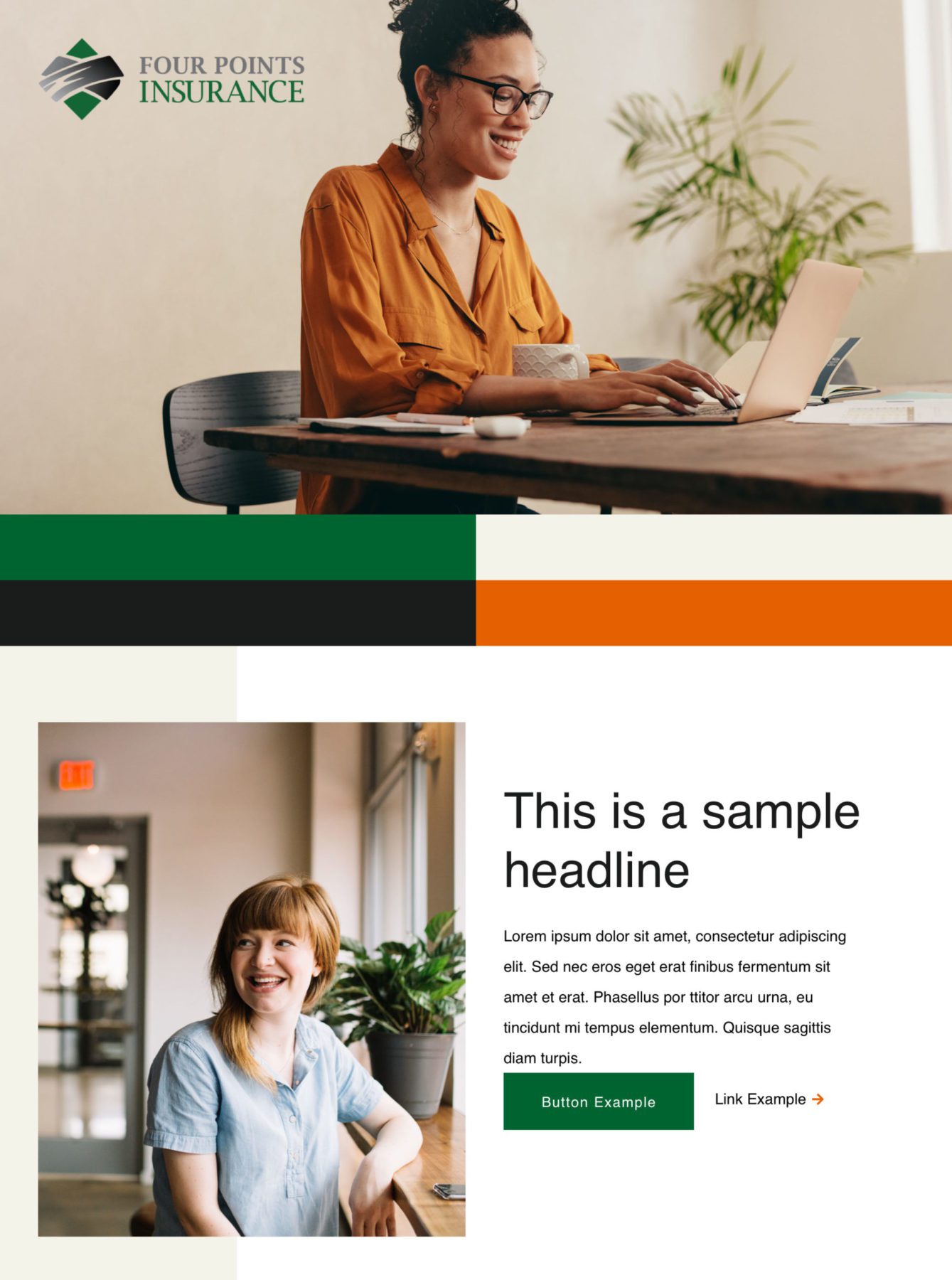 Phase 3
Bringing it All Together
The new Four Points Insurance site features a gated broker login area that filters access to resources and contacts based on a broker ID. Product offerings are now filterable by both industry and type, and clear pathways point potential clients to the Find A Broker page where brokers appear filtered by location.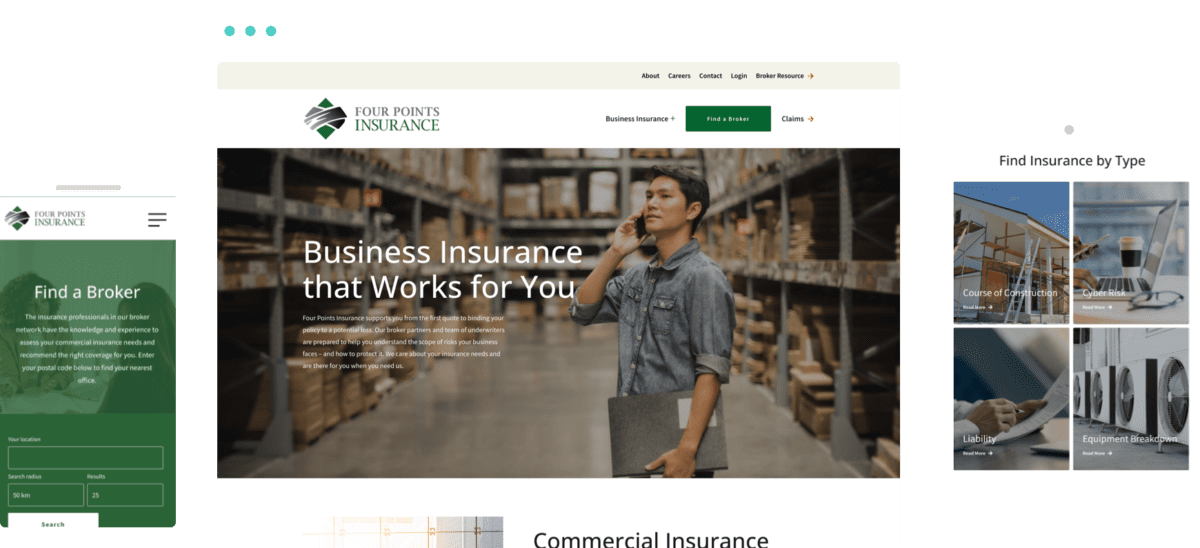 View Finished Site
We were impressed with the expertise, adaptability, and problem-solving skills of the team at Forge and Smith, and it was clear that everyone was passionate about what they do. We could not be more impressed with the customer service and product quality we received!
Related Case Studies
Check out more of our web design case studies, to see the results we've helped our clients achieve.
Blenz needed a fresh new website to reflect their updated branding, and to help customers more easily find their way to online orders, app downloads, and perks.
Keep Reading
Our website redesign helped SISU's visitors quickly and easily find where to buy their products, while showcasing their wellness blog as a resource.
Keep Reading