Marketing tools are an integral component of a successful SaaS business, because they can help you quickly (and often with minimal effort) get to know your customers.
Understanding your audience is the key to providing better service, and marketing tools will help you achieve it. By tackling the needs of your customers and adapting your offering to provide what they actually want, your SaaS business will stay relevant in a fiercely competitive market.
But customer-led business is not easy to achieve on your own. That's why in this article we've shared nine tools that should be a part of your SaaS marketing strategy.
Tools for SaaS SEO and analytics reporting
1. Google Analytics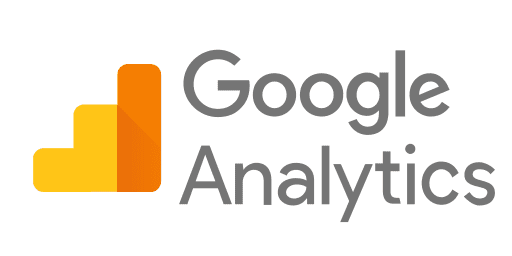 If you want to examine how people discover your website, what they do on your site, and track conversions, chances are you've already heard of Google Analytics. It's a favourite tool of SaaS companies.
Google Analytics collects your website data on various user website activities and customer demographics. This includes everything from time spent on page and bounce rate, to conversion rates and source traffic information.
If you want to get a better understanding of your customers and what website content they're responding to, Google Analytics is a must-have tool for your business.
By analyzing the data, setting up custom actions to track, and studying your audience, your internal marketing team or agency partner can ensure your site is effectively meeting the needs of your customers.
2. GTmetrix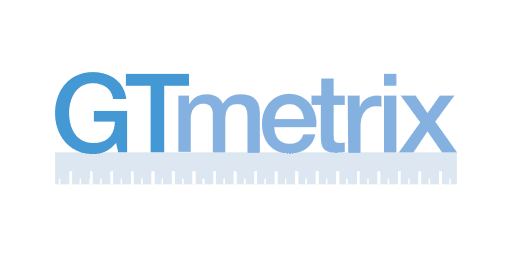 Did you know that users will abandon your website if it takes longer than 3 seconds to load? That's barely any time at all! If your website is slow, you could be losing a significant portion of your potential leads.
Understanding how your website performs by Google's ranking standards is essential to appearing in search results – and thus, improving customer experience and growing your business.
GTmetrix is the tool you need. GTmetrix was built to analyze website performance. It reports on important information such as how fast your website loads and opportunities for better page performance, and it highlights where there are any speed-related problems with suggested fixes.
Improving website speed and optimizing it for a great user experience is a technical job that requires expertise. So, while you can certainly use GTmetrix to quickly analyze URLs on your site, you'll likely need to enlist the help of an SEO expert and possibly a web developer to make impactful changes.
3. SE Ranking

In order to successfully sell SaaS products they first need to get found online, which means your website needs to be well optimized for search engines.
This is where the SE Ranking tool comes in. This all-in-one SEO software boldly claims to be the only SEO tool you need, providing that vital first step in achieving business growth.
The SE Ranking tracker helps you manage your SaaS SEO projects and improve your search visibility. You can track the positions of your target keywords across major search engines, monitor your backlink profile, analyze traffic and competitors, and so much more.
The SE Ranking tool also conducts website audits that reveal any weak areas of your site (on and off the page), and provide actionable insights into fixes. If you want a no-fuss tool that provides everything you need for better optimization, SE Ranking is the tool for you.
4. HootSuite

The number of social media users worldwide has reached 3.484 billion, rising nearly 10% year over year. It's vital for SaaS businesses to have an active social media presence, to ensure that people can discover your brand, learn to trust your expertise, and regularly receive relevant information about your products and solutions.
HootSuite is a fantastic scheduling tool to help manage the consistency of your social posts. It allows you to map out your posts on ideal dates and times, across multiple platforms, in one dashboard. This gives you the opportunity to create and schedule content when you have time – rather than finding time to post every day – and to more easily keep up with demand.
What's more, HootSuite has a social listening feature that displays of all of your brand's mentions. Its Streams feature displays comments on your posts, so you can reply instantly.
If you enlist the help of a social media manager, they can easily collaborate with you via Hootsuite to ensure all posts meet your approval. With the right time investment and an expert guiding your strategy, HootSuite can help keep your content relevant and your audience connected.
5. Social Pilot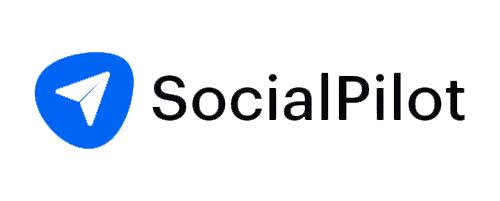 "54% of social browsers use social media to research products." – GlobalWebIndex
SocialPilot helps you achieve your visibility goals to stay relevant and competitive, with minimum expenditure. Using this tool, you can create a unique SaaS social media marketing strategy that allows you to bulk schedule social media posts – saving significant time and effort!
With SocialPilot you can connect to and manage multiple social media profiles. If you want an easy way to share relevant information about your business online and connect with your customers on social media, SocialPilot is the tool you need.
When comparing SocialPilot with Hootsuite, SocialPilot is known by users as the easier option to use, set up, and manage. It also is the cheaper alternative for businesses, with slightly more affordable plans. One benefit of using Hootsuite over SocialPilot, though, is that it integrates with YouTube – this is a must-have for many SaaS companies that are looking to invest heavily in a video marketing strategy.
Build your strategy: get our full article on SaaS social media marketing tips!
Tools for SaaS content marketing
6. Unsplash

Images are an essential element of your website's design. They attract people to your site, boost engagement, and increase brand recognition – especially if you're keeping a close eye on your image optimization.
If you want to increase your SaaS marketing success, you need to immediately engage people who land on your website, and keep them looking around at your content. The best way to do this is through high-quality, fast loading imagery.
Unsplash is a great place to source quality images. It has an extensive library of over 1 million images that are free to use. You can use Unsplash to source images for your website, blog posts, email marketing, social media, and more.
However, Unsplash isn't just about sourcing great images. When used strategically, this tool can help align your website imagery with your brand search terms, optimize your site for search, and size the images correctly for fast loading.
After all, there's no point in having imagery on your site that's poor quality, doesn't load well, or isn't relevant to your customers.
7. Grammarly

"A strong business needs consistent writing."- Grammarly
A competitive SaaS marketing strategy includes high-quality content, published on a regular basis. According to Neil Patel, 60% of marketers create at least one piece of content per day. This could be blog posts, reports, white papers, infographics, videos, and more.
Grammarly picks up on errors when you're writing emails, documents, communicating in Slack, and curating social media posts on your favourite platforms. Many people think Grammarly is simply used for spelling and grammar – but it's so much more!
This tool can make suggestions to help you find the perfect words to express yourself, and capture what you're trying to communicate to your audience. As a SaaS business, you have the ability to set rules for clear, error-free copy, upload your unique style guide, and create ongoing reporting and feedback for your team to help craft your tone of voice.
Tools for SaaS customer service
8. Tidio
Chatbots are all the rage. Not only do they provide convenient and instant B2C service solutions, but they deliver these services 24 hours a day.
According to Forbes, "Chatbots use artificial intelligence to hold real-time conversations with customers, build brand credibility and boost engagement. Even when you or your team members aren't available, chatbots work around the clock to tend to online visitors."
Chatbots are a great way to increase the quality and accessibility of your SaaS company's customer service. The tool lets you interact with website visitors in real-time, even outside office hours, to boost sales and improve customer loyalty.
Tidio sorts all customer queries into a single, organized inbox so that your support team can manage all issues simultaneously. What's more, Tidio allows you to set up automatic responses that can be sent out in response to certain words, events, or conditions.
Tidio can be easily integrated with your website through a dedicated plugin or code snippet, and you are ready to go! Customer service just got a whole lot better.
9. Hubspot
"The SaaS sector is relatively young and seriously competitive, which means companies have had to wring every last drop of creative juice from their patchwork just to get on the map." – HubSpot
CRM (customer relationship management) tools are absolutely essential to the success of your SaaS business. It doesn't matter how big or small your organization is, CRM tools will ensure you meet the needs of your customers at all stages of their relationships with you.
For SaaS startups that are in their early stages, HubSpot's CRM is a great option as it's free to set up and helps companies to develop and execute their content marketing strategy, to consistently generate high-quality leads. Other benefits of HubSpot's CRM include crafting buyer personas, automated lead nurturing, and creating an inbound strategy.
To stay competitive as a SaaS company, marketing tools are a necessity.
With the right tools in your arsenal, you will be able to reach potential customers more effectively, better engage with your customers, and more quickly grow your business.