"How often should I post on social media?" is a question I get asked all the time by our clients. And my friends who run small businesses. And everyone else I know who manages social media in any way. Social post scheduling is a critical part of your strategy, so it's important to get it right.
Get our latest social media insights: Everything You Need to Know About Social Media SEO.
There are plenty of resources out there that will tell you how often to post on social media, and even what times to post and on which days. The issue with being too specific is that there are so many factors that contribute to how often you should post, so that advice might not work for your business.
Instead, you need to use the specific details about your audience and about your own social media savvy, to shape a schedule that works for everyone involved.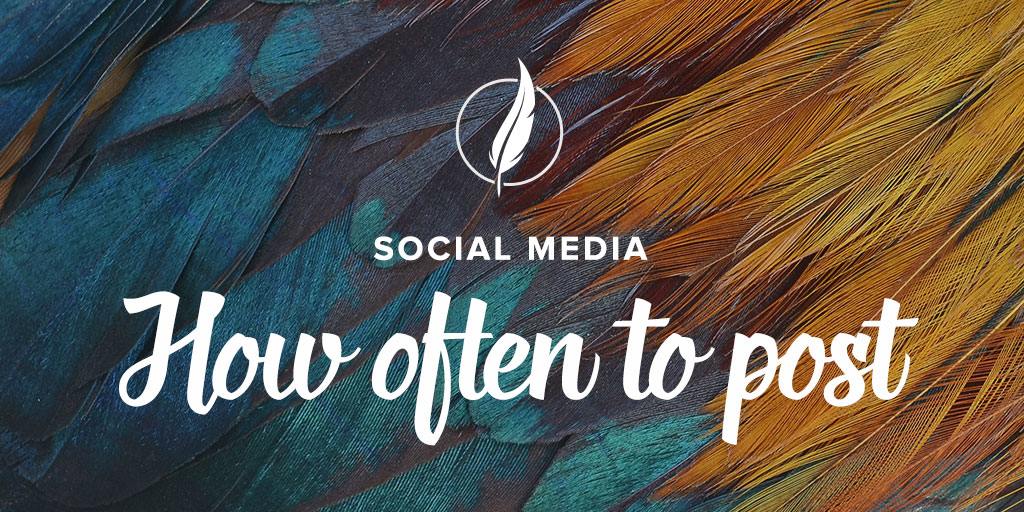 Your audience
If your ideal customer is really into social media, post away! Certain somber professional audiences or sensitive subjects might be reasons to post less frequently. You should have an understanding of who your audience is and which social networks they use (and why) before you make decisions about where and when to post. The goal is to reach them with a frequency that suits their attention and appetite for content.
Your content
If you have a constant stream of fresh, relevant, helpful content, you could post often because each post would provide new and different value. If your small business struggles to create even one new blog or resource each month, you might consider posting less frequently to avoid overexposing the content you have.
This gets even more specific by platform. You might have an ample supply of engaging photos suited for daily Instagram posts, but not enough to support regular blog posts to share on LinkedIn. Let the availability of quality content shape how often to post on social media — and never post low-quality content for the sake of posting frequency.
Your team's resources
This is the most important! Your social media content — both the quality and the frequency — has to be consistent from day to day and week to week, whatever schedule you set.
If your business can spare hours each week to curate, create, and schedule or publish posts, you could maintain frequent posts. But if the person handling social media is also doing several other jobs and has an hour or less each week, you should set a comfortable and minimal number of posts that can be maintained.
Think of it this way: If your social media manager is too busy and posting becomes the lowest priority, you don't want your business to disappear from social radar for weeks at a time each month! Consistency helps attract and retain followers. Inconsistency is a huge social media turnoff. It looks unprofessional, and can lead to unfollows.
How often to post by platform
Facebook
Facebook is still a highly social network, where people catch up on friends and family. Businesses that post content showing their human side perform well on Facebook. This is where you let your customers get to know your brand on a more familiar level, balanced with useful links.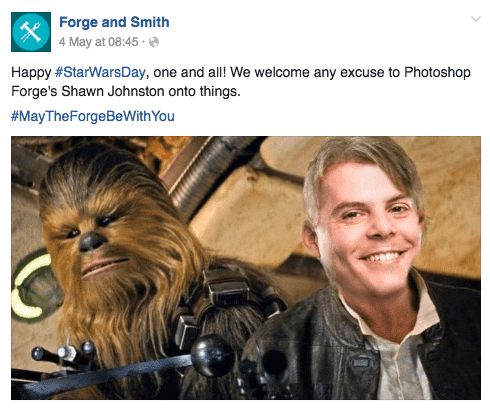 The Minimum: You can get away with posting just once per week if you have a big audience eagerly awaiting that one post, but generally a week is too long on Facebook if you expect it to drive value for business goals. Twice per week is an acceptable minimum for limited resources.
The Optimum: Posting once per day, five days a week, is optimal if you have original, relevant content that your audience would want to read. Make sure to post in evenings and weekends, not just during business hours! Two or more posts per day should only be done if your business has great, engaging content and an audience that wants to see it that often.
The Hack: Most people know to look at your page's insights to see when your audience is on Facebook. But beware: all those "optimal times to post" will be full of other marketers competing to be seen in the news feed. Posting during non-peak hours can mean your posts have more chance of being seen.
Twitter
Celebrities aside, Twitter is now largely treated as a social news network. Businesses that share helpful, relevant content that answers questions for their customers do well on Twitter.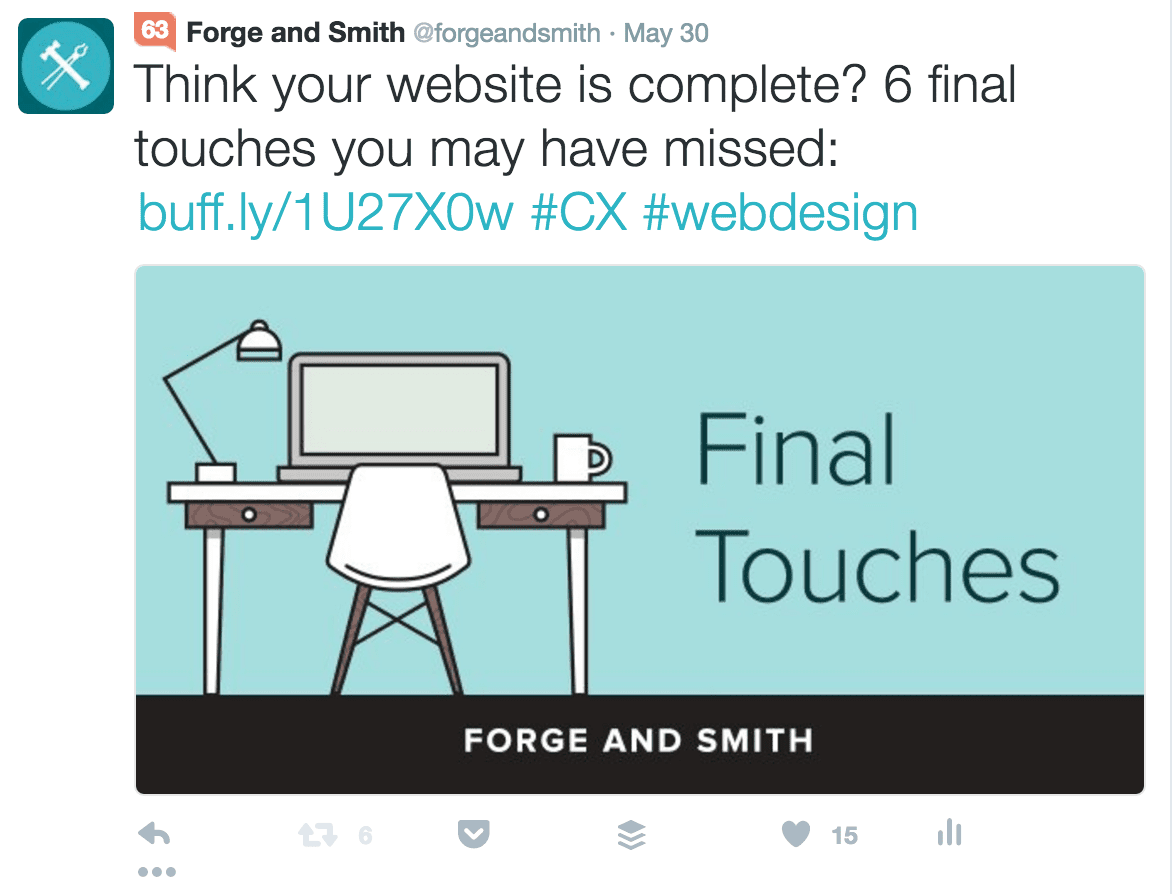 The Minimum: A single tweet can be lost in less than a minute! It's difficult to place a minimum on Twitter, since the network itself is becoming increasingly reliant on timeliness and urgency. Two tweets per day, at least four days per week (one being a weekend) would be a bare minimum.
The Optimum: 3-5 tweets per day, each day, will really help to build a Twitter audience and get that social referral traffic. As with Facebook, include evenings and weekends! Late night posts have seen great engagement for Forge and Smith.
The Hack: Never tweet without a hashtag! These handy little symbols categorize your content so that people searching can find it. Use 1-3 specific, relevant hashtags per tweet to help your tweets find your audience. Learn more about how to use hashtags on every social media platform.
LinkedIn
LinkedIn is the number one professional social network. People don't use LinkedIn to see photos of kids and cats. This is where professionals make connections, including with businesses they discover through the content they share across the network.
The Minimum: How often you post on LinkedIn depends on your business, but no business should be posting less frequently than once every two weeks on LinkedIn. Once per week is the minimum I'd recommend if your business is B2B.
The Optimum: B2B industries or those targeting professionals should post 3+ times per week. Retail-heavy industries and other B2C might see less benefit, as their target customer is hanging out on other social networks, and 1-2 posts per week would be plenty.
The Hack: Go above simply posting links to your content from your company page and use LinkedIn Publisher to share content (while still linking back to your website). This extends your content's reach and provides more opportunities for it to get found by people who are genuinely interested in it.
Instagram
People visit Instagram to gaze at stunning, high-quality images and videos that reflect their interests, or content that entertains or teaches them. Gorgeous photos, helpful or engaging videos, and behind-the-scenes sneak peeks are top picks.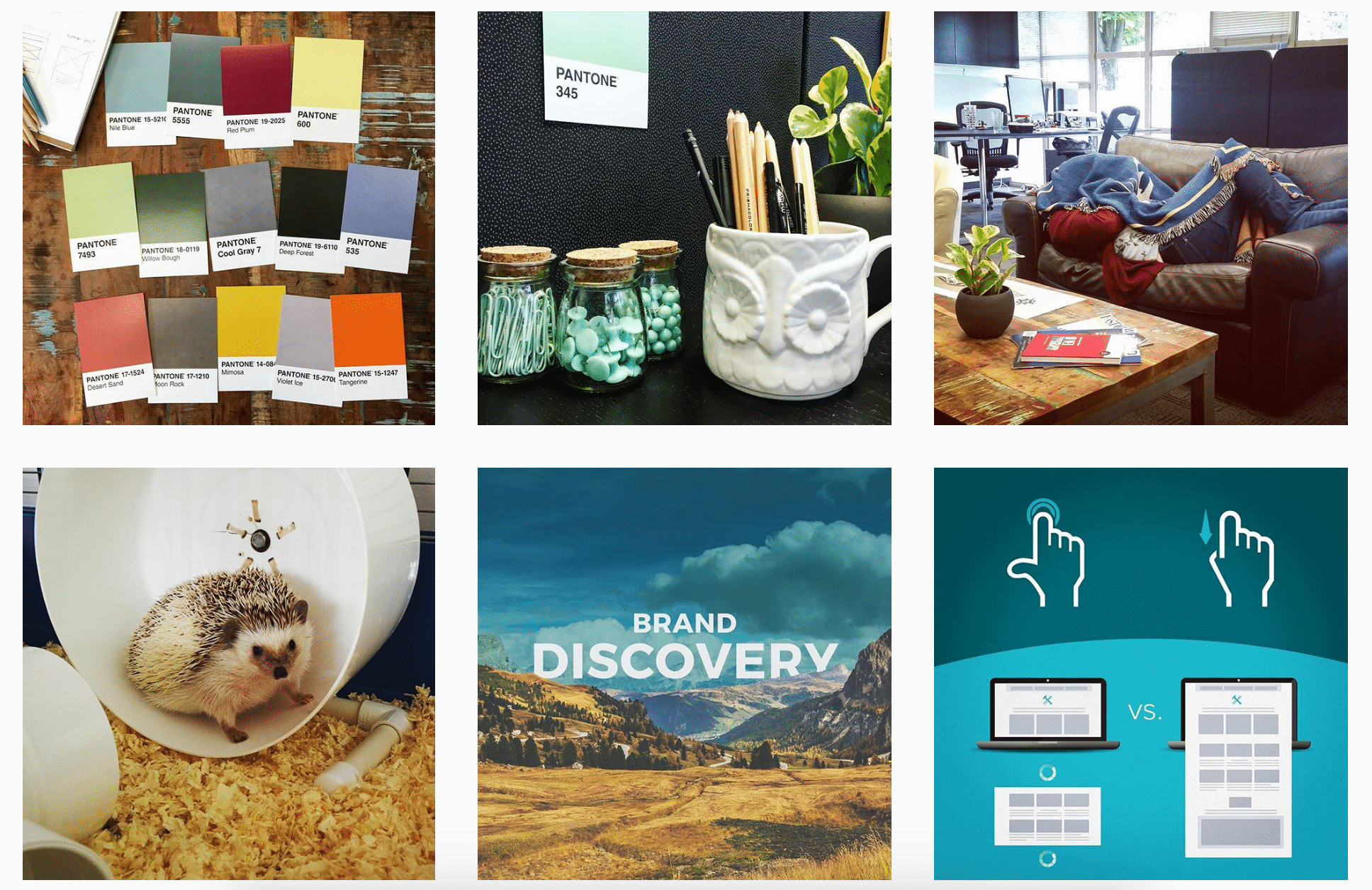 The Minimum: You can get away with posting once per week on Instagram and maintain an audience, especially if you combine interesting visuals with smart hashtags for discovery.
The Optimum: If you work in a highly visual industry, like architecture or cake decorating, or you do something that people would find fascinating to see in progress, such as some sciences, mechanical labour, or working with animals, you could post 2-3 times per day and your audience would still want to see more. If you work in an industry that doesn't give you quite as many photo ops, the optimum would be three posts per week.
The Hack: Optimize your old posts! You can go back and edit captions, adding better hashtags or tweaking the content to help it still get found. After adding new hashtags to an old post, you often will get new engagement and followers. Check out our other awesome Instagram tips and hacks!
If you're feeling lost about a certain social network, or social media in general, you aren't alone! We love to share tips and help other small businesses like ours be successful on social media. Follow us on Facebook or Twitter to learn more of our favourite tips and tools.